Dr Naomi Wolf was suspended from Twitter for posting information that fell foul of the Twitter censors, despite being accurate and publicly available information.
Shortly after Dr Wolf was trending on Twitter because of her suspension with many believing this is yet another wrong move by Twitter in the ongoing battle for Truth around Covid-19.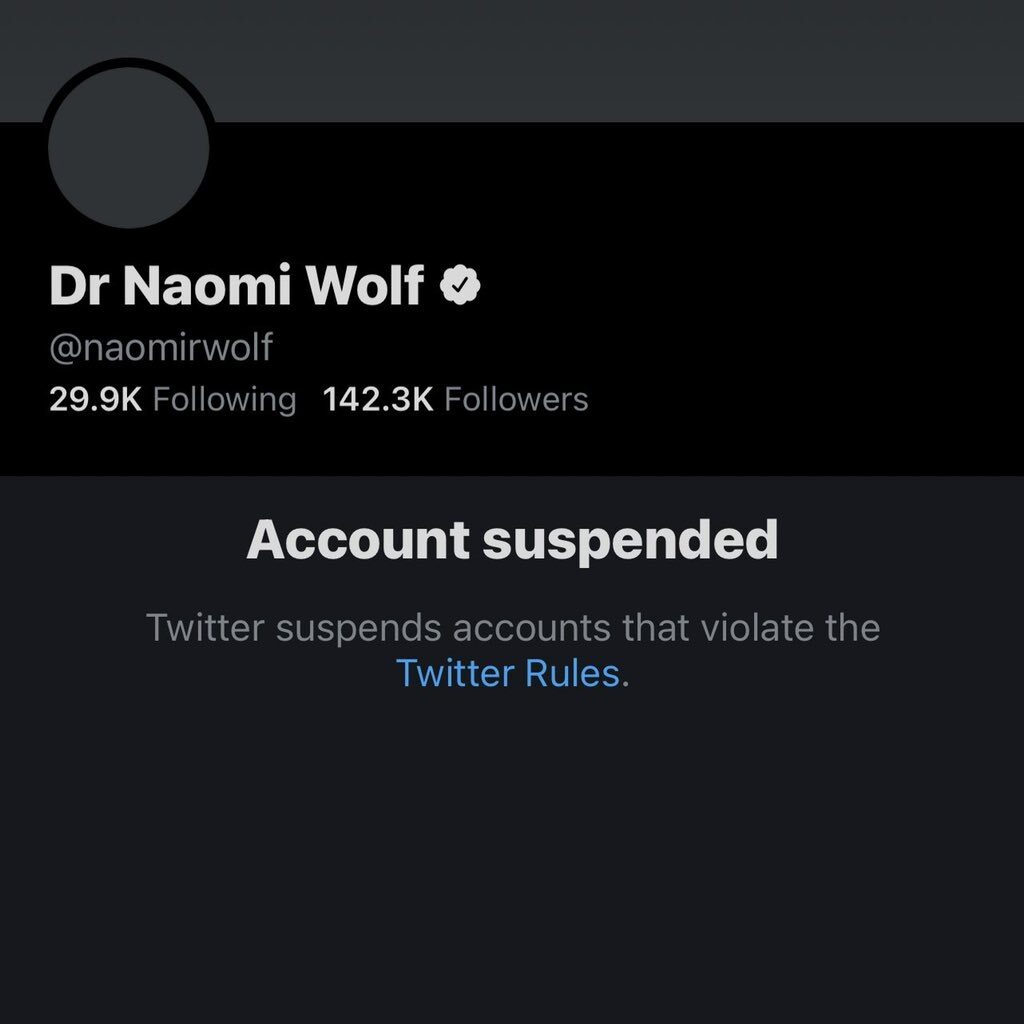 Dr Naomi Wolf was suspended on Twitter for the verbatim reading of a press release from State Senator Kim Thatcher (R-OR).
This was Naomi Wolf's last interview before she was deleted by Twitter for her controversial views on pandemic response. Sad. https://t.co/0EYxMyaQRP

— Adam Creighton (@Adam_Creighton) June 5, 2021
Ladies and gents, big technology censorship is real, and it is coming for you, me and eventually everyone who has real hard questions and for anyone who thinks outside of the box, Naomi Wolf is the latest victim. Her account was eventually suspended for reading a press release from a State Senator to prohibit Vaccine Passports in Oregon.
Naomi Wolf has been a big lead and figurehead in the fight against Chinese style Digital ID implementation in the form of vaccine passports system in the US. She has advocated against the use of discriminatory and ethically decisive digital id's which go against the heart of freedom in the west, if implemented this will reduce and completely turn the west into a Chinese style check point technocracy run by big tech and big pharma.
.@naomirwolf sounds the alarm on the push for 'vaccine passports': "I am not overstating this, I can't say it forcefully enough, this is literally the end of human liberty in the West if this plan unfolds…"#NextRevFNC pic.twitter.com/rmAC3YKKP4

— The Next Revolution (@NextRevFNC) March 29, 2021
She has helped many states implement the legislation against the use for these so called vaccine passports which are destinated to divide the people. She shares the same values as we do, 'freedom of expression and freedom of speech'. Not hate speech in any shape or form. We are trying to inform, investigate and share our knowledge so we can all collectively be empowered. The powers at be do not want this for the average persons.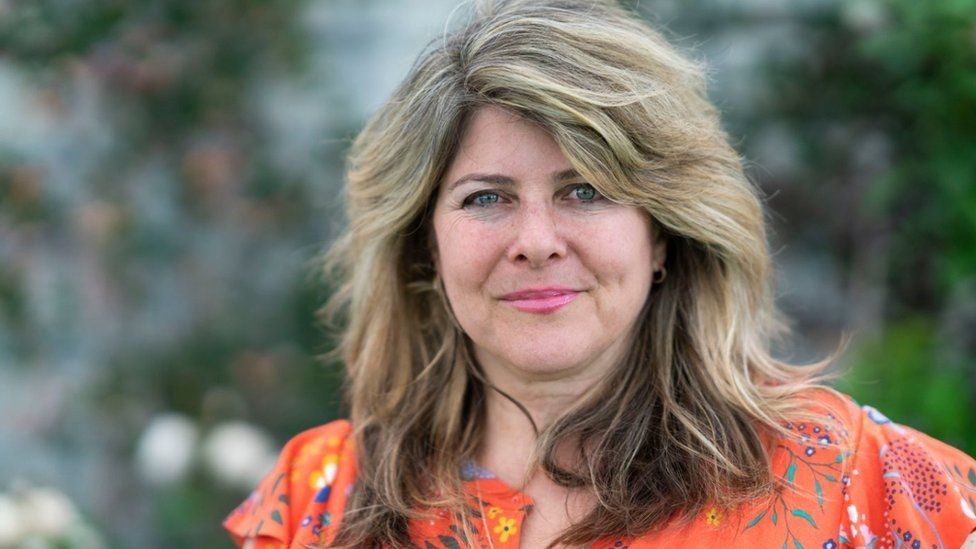 This is a UK exclusive, and we have personally received this statement from Dr Naomi Wolf.
"Hi, Thank you for your message of support. Please post this statement…and speak up pls on my behalf if you are moved to do so.
Hi friends and colleagues,
I was suspended on Twitter for trying to post a two-minute video in which I literally read verbatim a press release from State Sen Kim Thatcher's (R-OR) office about SB 872, her bill to ban vaccine passports and mask mandates in Oregon.
Though news of my suspension is trending on Twitter, news outlets and many commentators are generally omitting the reason.
Can you please post a statement on your site about this in support of freedom of speech? 
This is the text I read that got me banned from Twitter. Please include it.
Thank you all,
Best Naomi"
Censorship by Twitter of civic engagement and civic transparency is illiberal, un-American and sets a dangerous precedent. So please follow @Naomirwolf and @DailyClout on Gab and Rumble.
Her platform:
Here is the full video interview with Senator Kim Thatcher.
Vaccine Passport Ban Introduced in the Oregon Senate Bill Document:
SB 872 Press Release Statement Text:
SALEM, Ore.— On Thursday, Senator Kim Thatcher (R-Keizer) introduced civil rights legislation to ban vaccine passports in Oregon.
SB 872 would prohibit public and private entities from conditioning service or employment opportunities based on vaccination status or the possession of a vaccine credential. The anti-discrimination legislation would also ban the government from preventing Oregonians from exercising first amendment rights because of COVID-19 risks.
"The Governor's vaccine passport scheme is an extreme invasion of Oregonians' privacy," said Senator Thatcher. "No Oregonian should have to divulge medical information to participate in everyday life."
This bill is about making clear Oregonians' rights, which have been railroaded by the Governor during the pandemic. One person cannot and should not have this much power over Oregonians' lives and livelihoods."
Civil rights and business and labor groups agree that the move by the Governor to implement vaccine passports, contrary to the White House and CDC, is alarming.
According to news reports, a spokesperson for UFCW Local 555, which represents grocery store workers, said, "Telling essential employees to be the mask police and asking customers for their medical information puts them in harm's way…"
A recent survey conducted by the local Chamber of Commerce in Medford found that 93% of businesses do not want to condition maskless service on asking customers for medical information. The ACLU has said that vaccine passports, "threaten to exacerbate racial disparities and harm the civil liberties of all."
"Our local businesses have gone through a lot this year," continued Sen. Thatcher. "The last thing we should be doing is making them play mask and vaccine cop. They have much more important things to do, like getting back to normal so Oregonians can earn a living."
The legislation comes as Oregon approaches a 70% vaccination rate, the threshold the Governor has set to "fully reopen the economy," although it is still unclear what that means given the Governor's constant shifting of the goal-posts.
According to the New York Times, Oregon is one of 3 states in the nation that have refused to set a date for reopening. Oregon's vaccine passport scheme runs contrary to the approaches taken by California and Washington, which have both opted to trust their residents.
Senate Bill 872 is waiting to be first read, after which it will be referred to a committee by the Senate President