Digital ID:
How did vaccine passports happen so quickly? The planning started some time ago. In a 2018 article from a group that partners with the UN, Microsoft, Rockefeller, called ID2020 wrote vaccination programs created a "huge opportunity to scale digital identity". This group has worked closely with the Gavi Vaccine Alliance on this idea. Gavi's core partners include the World Health Organisation, the Bill and Melinda Gates Foundation, and the World Bank. Gavi has pushed its plans for linking vaccinations with digital identity to what was most likely a very enthusiastic audience at the WEF. So enthusiastic that Schwab made Gavi the first non-profit partner of a WEF thinktank.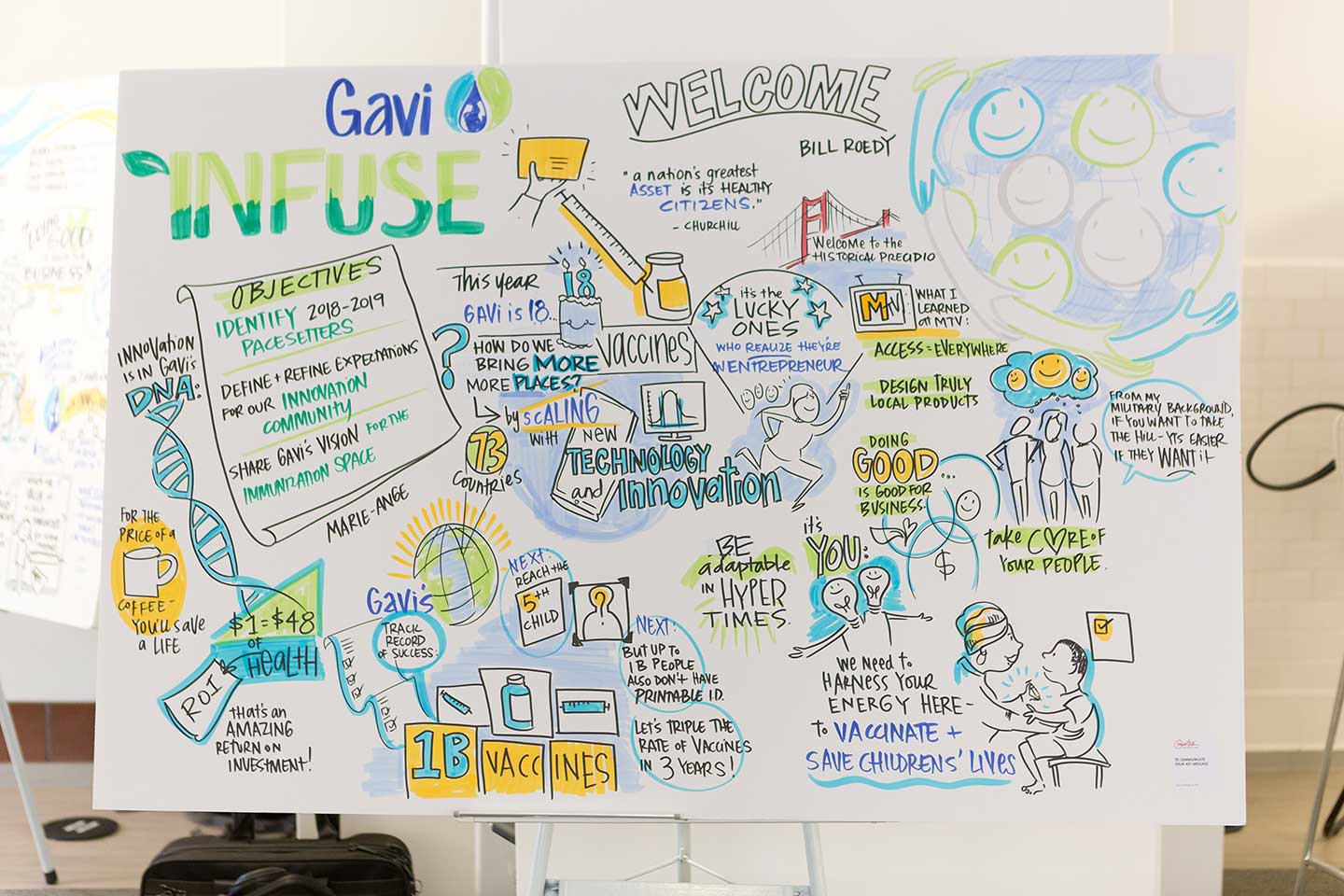 Fingerprint records and digital health cards to help solve global identity crisis
Four companies will receive Gavi support to help scale emerging digital identification technologies in developing countries.
What Gavi proposed to the Davos elites was their plan called INFUSE, or Innovation for Uptake, Scale and Equity in Immunisation, which provides funding for programs that fit with the Gavi and ID2020 agenda. Companies that are funded for programs are called "INFUSE Pacesetters". In a Gavi press release in 2018 it boasted that "Digital health cards, biometric records, text message, a mobile digital identity platform that can work entirely offline have all been chosen to be this year's INFUSE Pacesetters by Gavi, the Vaccine Alliance."
And when the COVID-19 pandemic hit, Gavi stepped up to be co-leader of COVAX, a global effort to "securing a global response to COVID-19 that is effective and fair" or so they claim.
Privacy International – a not-for-profit organisation that seeks to protect democracy, defend people's dignity, and demand accountability from institutions who breach public trust has excoriated the plans by Gavi and ID2020.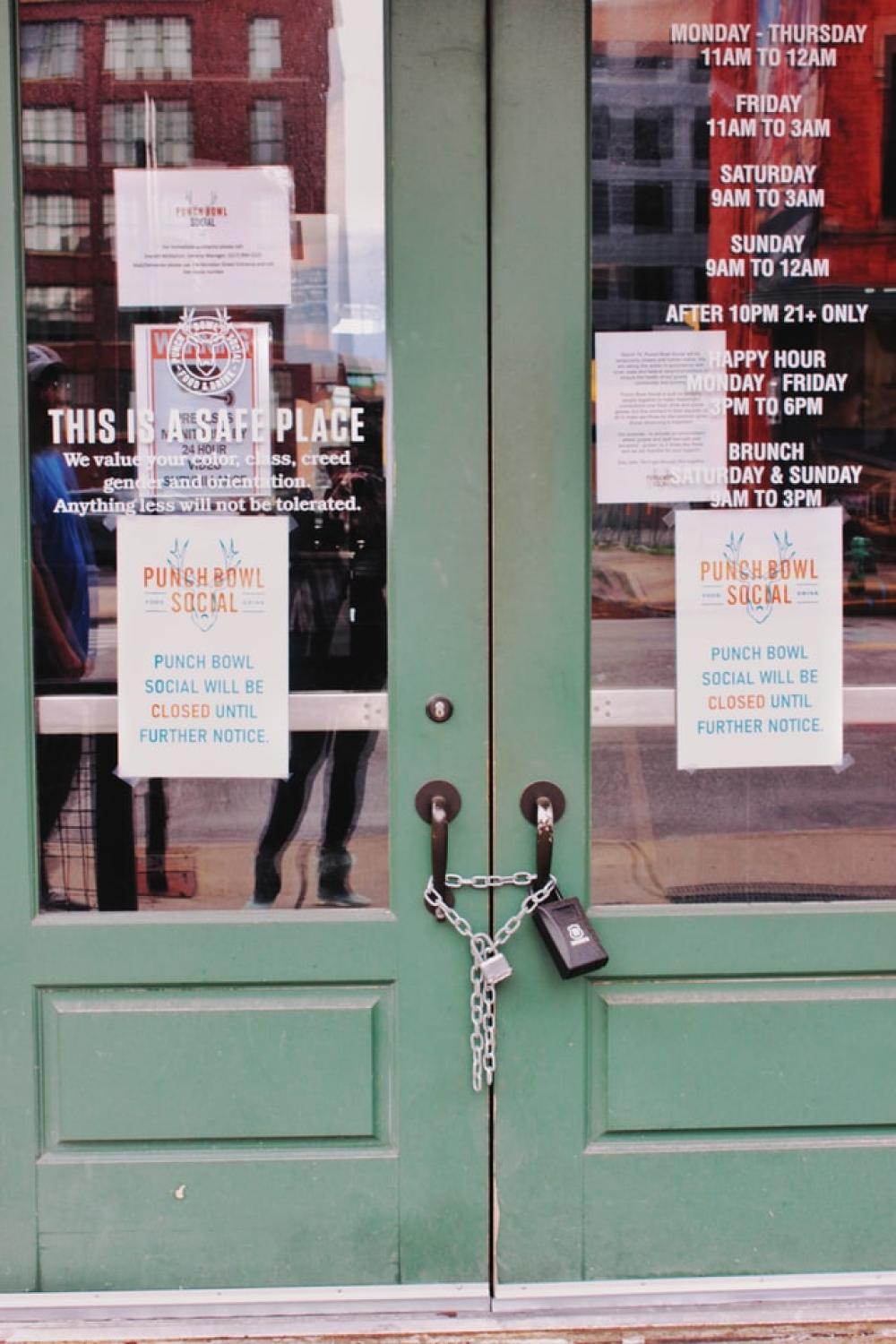 The looming disaster of immunity passports and digital identity
Immunity Passports have become a much hyped tool to cope with this pandemic and the economic crisis. Essentially, with immunity passports those who are 'immune' to the virus would have some kind of certified document - whether physical or digital.
Privacy International wrote that the "Social risks of immunity passports are great: It serves as a route to discrimination and exclusion, particularly if the powers to view these passports falls on people's employers, or the police."
They also warned that the "digital identity industry" which includes Microsoft are "Pushing their own products as immunity passport solutions" but are "failing to protect against these harms (of discrimination and exclusion) and "They are interested in building wider digital identity systems, based on their pre-existing models, rather than developing a genuine solution to the risks of these passports."
And we are seeing this discrimination and exclusion roll out around the world. Big government has gotten more controlling and big business has gotten richer in the process. What we have seen in this crisis is that civil rights and liberties have been transformed from fundamental human rights to low level privileges that governments and big technology grant or revoke as they see fit using digital identity, big data, and vaccine passports.
Vaccine passports are a foundational part of the new economic control system that is being rolled out. Make no mistake, vaccine passports are the precursor to digital ID wallets. And this digital ID system gives unelected globalists, the richest of the rich the power to cut your access to funds, health care, travel, food, or anything else whenever they please.
Any number of drugs could be required to maintain a valid health passport in the future. They could put every adult over 40 on mandatory statin treatment, for example, as a public health measure. So, unless you're willing to give up autonomy, you have to say no to this overreach because it's only going to get worse from here on in. There really is no telling what you'll have to submit to, to keep your "social privileges," which now include having a job.
The WEF recently wrote: "Digital identification systems for individual and enterprises unlock vast opportunities to digitally deliver financial services that hitherto are not accessible by about 1.7 billion of the world's adults."
And from the G20, they recently stated: "We welcome secure, interoperable digital identity solutions that provide better access to public and private sector services. We will pursue further work on designing digital identity tools, deployable also in emergency scenarios." 
During the recent G20, the Prince of Wales's Fashion Taskforce unveiled 'Digital ID' for clothes. In Rome he met executives of the biggest fashion brands to launch a digital ID that enables consumers to check the sustainable credentials of each garment.
Prince Charles warns world leaders this is last chance to save planet from climate change
PRINCE Charles warned world leaders yesterday they were drinking in the last chance saloon to save the planet from catastrophic climate change.
"Fashion is one of the most polluting sectors in the world, but this new digital ID shows how business is committed to meaningful, measurable change." And "This Digital ID provides an opportunity for consumers to make sustainable choices when they are making their purchases."  The Prince of Wales's SMI Fashion Taskforce has announced it will immediately begin rolling out a Digital ID. This is a "transformational technology that uses data to inform customers of the sustainability credentials of their purchases".
Prince of Wales' Fashion Taskforce unveils Digital ID
​The Prince of Wales' SMI Fashion Taskforce has announced that its members will immediately begin rolling out a Digital ID aimed at boosting fashion sustainability.
Giving products a Digital ID, "Will allow key players in the fashion value chain including manufacturers, brands, retailers, resellers and recyclers – to provide unprecedented transparency and traceability of the products they sell", we're told. "It will also unlock new circular services for customers, such as care and repair services, as well as ones focused on resale and recycling".
This is just one aspect of the digital ID panopticon which the vaccine passports could quite quickly morph into regarding the climate crisis and the possibly to include future carbon credits and carbon footprints tied into the digital ID platform.
"It is unbelievable that so many people are buying into this, the vaccine passports are appalling. You cannot have freedom without a solid foundation of privacy, there is no freedom or liberty without privacy." – says Dr. Ann Cavoukian.
Cavoukian's fears around vaccine passports include, geo-location and surveillance associated with the QR codes and the possible creep of the entire system into a permanent, social credit-like apparatus from which citizens may never be free. She believes the passports are an infringement on privacy: "Restaurants, concerts, gyms: there's a link to a physical location and what time you were there". Asked about links between the vaccine passport and Ontario's new digital drivers' licenses, Cavoukian concurs: "That's what I fear enormously, a surveillance apparatus that will be growing, in my opinion dramatically, unless we really put the brakes on it now."
How much freedom are you willing to lose? Don't think for a minute that it'll all end once you get fully vaccinated against COVID-19. Sooner or later, everyone will have to make a choice: freedom or slavery. There's no middle ground anymore.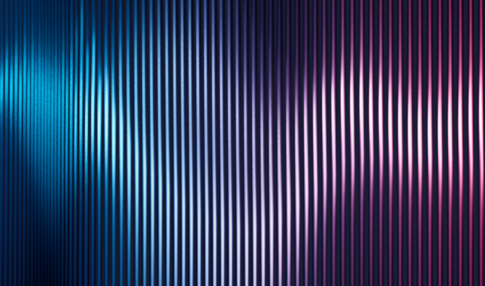 Global Future Council on Responsive Financial Systems
Global Future Council on
Responsive Financial Systems
Three ways to accelerate a
digital-led recovery
WHITE PAPER
OCTOBER 2021
A new World Economic Forum white paper finds reason to believe that digital ID programs will be decisive in modernized financial services. In turn, those digitized services will play a growing role in a global economic recovery from the COVID pandemic. Three factors are cited as recovery accelerators. First, digital ID will be the catalyst of a more fully digital future. Second, small, and mid-sized businesses the world over heavily impacted by COVID will be helped back to health thanks to digital identification programs aka the vaccine passports.
Third, and more measurable than the first two, is evidence out of China that digital services, including IDs and biometric systems have "transformed consumer habits and delivered tangible benefits" to Chinese citizens. The first accelerator, digital ID, will give people everywhere access not only to financial services but to political and social circles. India's Aadhaar identification program is cited as one example.
"In other words, the health passport is an embryonic form of digital identity. The EU plans to introduce a digital identity system to be used by 80% of European citizens by 2030. Covid has favoured the massive introduction of digital identity worldwide." Digital identity will be a cornerstone of the so-called Industry 4.0 (for the management of the so-called "smart cities"), for the realization of which there is intense global competition, especially between China and the West.
And, in a new blog post on the Thales website under Worldwide Digital Identity and Security: German defence contractor Thales openly admits the proximity of new 5G towers "Makes it possible for phone companies to track a person's location in greater detail." Telecom companies already sell our location data to marketers, and law enforcement has used similar data to track protesters. 5G will catalogue exactly where someone has come from, where they are going, and what they are doing.
You can see where this is going, and how it might end, It's a digital panopticon. Vaccine passports: is the first step in the future of workplace validation. Could vaccine passport tech validate digital identity in the future workplace?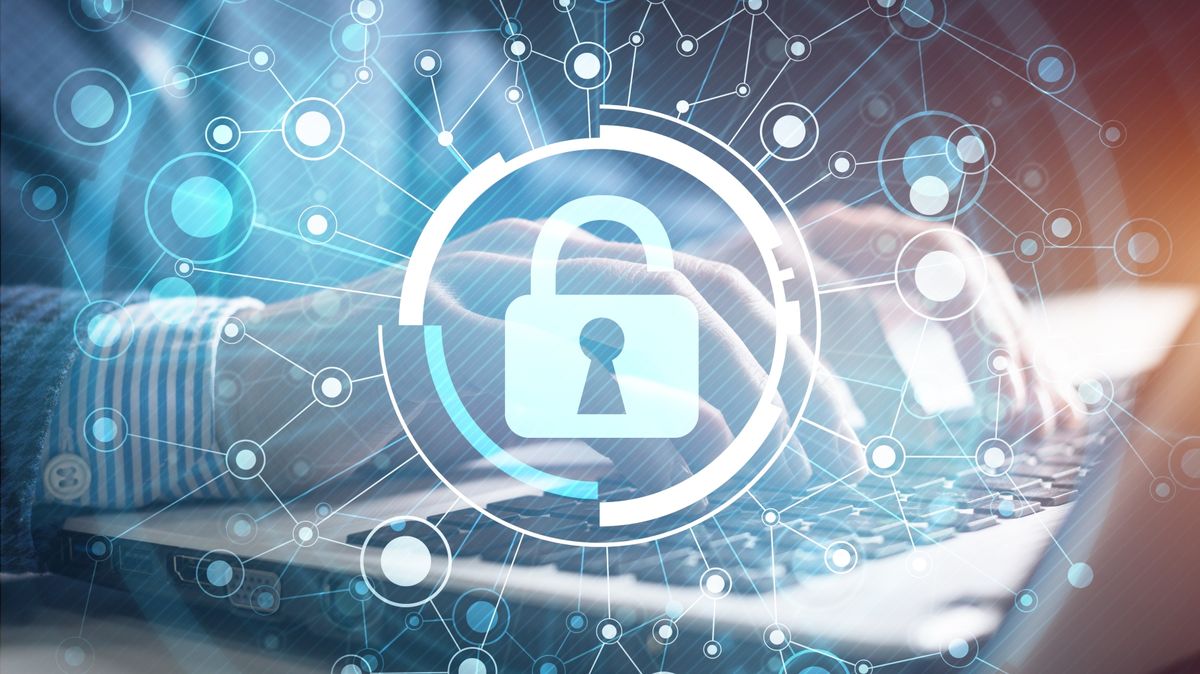 Vaccine passports: the future of workplace validation?
Could passport tech validate identity in the future workplace?
Vaccine Passports:
Sooner or later everyone's vaccine passports will expire. And now under new plans modelled on the Israeli system, British travellers who fail to take their booster jabs will face renewed travel restrictions. The move will change the definition of 'fully vaccinated' from having had two jabs to three. "We know immunity begins to wane after six months, especially for the elderly and the vulnerable, and booster vaccines will top up their protection to keep people safe over the winter."  – Sajid Javid.
Previously Boris Johnson has urged "everybody" to have a Covid-19 booster. "So please please please can everybody get their boosters." – Boris Johnson said.
In Scotland health experts are describing the vaccine passports as 'discriminatory' and they say they make no sense. Professor Allyson Pollock recently spoke out after a study found that double-jabbed people can be just as likely to pass on Covid-19. Scotland's £4.5million vaccine passport app, was also slammed as "completely farcical" after it emerged it doesn't support the recording of booster jabs. With one Edinburgh nightclub Lulu recently scrapping its Covid vaccine passports policy amid a huge decline in Footfall. "We have experienced a significant decline in footfall resulting in a crash in our sales which meant that Lulu was running at a loss."
Proof that they work? There is still "No evidence to show vaccine passports are working to cut Covid rates" it was revealed. The deputy first minister said that "The Government does not have any evidence to show if the measures are reducing the spread of coronavirus or encouraging people to get vaccinated." No evidence they work while they push to implement it further: "Cafes, gyms and indoor venues could be added to wider vaccine passport scheme" says WEF Devi Sridhar.
Wales is also having some issues, the Welsh Covid Pass app is unable to accept Welsh lab covid tests or results it was revealed. Their Covid Pass is unable to accept as evidence any tests that have been processed in Welsh labs. The Welsh government is also looking to extend the use of the COVID Pass to theatres, cinemas, and concert halls from 15th November 2021. Responding to this: "We are aware of no instance of an outbreak of Covid being traced back to a cinema in Wales or indeed anywhere in the UK." And "Other European territories where similar schemes had been introduced, admissions had dropped by as much as 50%". – Cinema UK Chief Executive Phil Clapp said.
Domestic vaccine passports have also landed in Northern Ireland. Covid vaccine passports will likely become a mandatory requirement for entry into hospitality and other entertainment venues this winter it was revealed. However, one Belfast Cafe owner who says he will never implement vaccine passports, compares it to 'segregation' during Troubles. "I will never darken the doorstep of an establishment that orchestrates or helps segregation in any shape or form." He spoke.
EU MEPs:
Must Watch Very Powerful.

"In the entire history of mankind there has never been a political elite sincerely concerned about the wellbeing of regular people. What makes any of us think that it is different now. – Christine Anderson European Parliament." pic.twitter.com/oSVYzg81p5

— Sikh For Truth (@SikhForTruth) October 29, 2021
On a positive note, I watched the MEP's first press conference in the EU Parliament and immediately followed them, they gave us a glimmer of hope that MEP's and politicians are finally coming out against the passports and the segregation from within the EU. In the second press conference which was uploaded to YouTube, I immediately got to work and cut a few videos for my Twitter page. Within an hour the videos, views and likes going haywire. The videos were going viral, with one video of Christine Anderson clocking up 1.8 million views and her twitter profile going from 2K followers to 32K. This was putting her name firmly on the map. She later thanked me for sharing her EU speech:
.@SikhForTruth
Thank you for sharing my speech https://t.co/2jiSHiT4md

— Christine Anderson (@AndersonAfDMdEP) October 30, 2021
This all started because the European Parliament required a COVID passport for entry into its buildings. A valid EU Digital COVID certificate will be required for anyone, lawmaker, or staff, who enters the Parliament's premises in Brussels, Strasbourg, and Luxembourg from November 3 2021.
These were encouraging signs from Europe when the four Members of the European Parliament (MEP) went rogue and publicly rebuked the European Union's COVID-19 passports. "What we have seen in this crisis is that civil rights and liberties have been transformed from fundamental rights to privileges that governments grant or revoke as they see fit." – MEP Cristian Terhes said.
Speaking for the group, at a news conference in Strasbourg, Romanian MEP Cristian Terhes said, "We were elected by the people, but we should not forget that we are elected here for the people…" Christine Anderson a Member of the European Parliament gave a rousing speech where she called out the "political elite's" push for COVID vaccine mandates and vaccine passports.
These brave MEPs have gathered to defend the fundamental rights of EU citizens opposing mandatory vaccinations and vaccine passports. They give us hope, they, and many others like them need our support and respect.
"Healthy people are being deprived of their freedoms & their constitutional rights, they are not going to stop my friends, they must be stopped, this is not going to stop by itself, it will come to your door, it will blackmail your life, every piece of your life" – @SincicMEP pic.twitter.com/7d3i1KEZCR

— Sikh For Truth (@SikhForTruth) October 30, 2021
"The difference between tyranny and democracy, is very simple, when the Government knows everything about you that is tyranny, I know how it is to live in tyranny, when you know everything about your government that is democracy". – MEP @CristianTerhes pic.twitter.com/ptXGNBkzc5

— Sikh For Truth (@SikhForTruth) October 29, 2021
Very Powerful, Must Watch:

"Were you properly informed about what is really going on? So, you are imposing a medical product on the Europeans citizens without them knowing what's in these contracts" – MEP @CristianTerhes pic.twitter.com/P8Cpqk5WQ2

— Sikh For Truth (@SikhForTruth) October 29, 2021
This is how politicians should react in the face of tyranny. "No one grants me freedom for I am a free person." – Christine Anderson said. And the "The compulsory use of the digital green certificate undermines everything that Europeans stand for, it violates guaranteed fundamental rights, and it constitutes the first step towards the insufferable Chinese Social Credit System" – Christine Anderson said. She is 100% right.
Of course, a MSM hit piece a few days after by the channel ZDF said that they were "Right wing nationalists ranting against tyranny and threaten to fight back physically if necessary."
Hit piece on EU MEPs: @ZDF say they are "Right wing nationalists ranting against tyranny & threaten to fight back physically if necessary."

"We must ask what path are we on? Are we still a democracy or are we slipping into a system that we never really wanted?" @AndersonAfDMdEP pic.twitter.com/v2SFsl0ocN

— Sikh For Truth (@SikhForTruth) November 3, 2021
"It's just a big propaganda show that they are pulling off here. All the time they are claiming that they are doing it for the good of the people, but when you look deeper, you will find out it's not for our benefit but for their own" – Christine Anderson later said.
"It's just a big propaganda show that they are pulling off here. All the time they are claiming that they are doing it for the good of the people, but when you look deeper, you will find out it's not for our benefit but for their own" – @AndersonAfDMdEP. pic.twitter.com/vRelYm5WBC

— Sikh For Truth (@SikhForTruth) November 4, 2021
What was revealing from the presser is that the EU is not revealing the details of its contracts with vaccine makers. Why? As you saw, entire pages of these documents the few that have been made public, that is, have been heavily redacted. This has raised more than one eyebrow in the European Union, and perhaps none more conspicuously than that of Romanian MEP Cristian Terhes.
Terhes appeared at a press conference in Brussels with several other EU lawmakers at this side, all visibly shaken by the news that they would be required to produce, starting on November 3, a digital 'green pass' to enter Parliament.
Like many EU citizens, these lawmakers have declined to get the vaccine not because they are 'anti-vaxxers' but because they have been denied critical information regarding the product and procedures. Now they will be refused entry into Parliament, the place where the will of their people is supposedly represented.
The MEPs are making it clear that the "Covid-Agenda" has nothing to do with science, nor public health, but rather is intended to bring about a Totalitarian system that eliminates even the most basic of human rights to enslave the population.
Did anyone actually anticipate that members of the European Union would be coming out against the New World Order? This may just be the tip of the iceberg.
Since the press conference and the videos going viral, the requirement for a health pass at the entrance to the EU Parliament has been temporarily suspended. The president of the court of the EU decided last Friday to temporarily suspend the imposition of the EU digital certificate Covid for access to the buildings.
Face aux critiques, l'exigence du pass sanitaire à l'entrée du Parlement européen suspendue provisoirement
Le président du tribunal de l'Union européenne a décidé, vendredi, de suspendre provisoirement l'imposition du certificat numérique européen Covid pour l'accès aux bâtiments du Parlement européen.
This proves our actions and choices can make a difference, but we need more of this to turn things around piece by piece. The elites are pushing digital ID via vaccine passports know it's nothing to do with a virus, and at this stage they don't care about the vaccines, transmission, or the science.
Vaccine passports, alongside their ugly sibling the vaccine mandates are harmful, divisive, and totally contradictory. They should be scrapped everywhere. The authorities should try to win the argument, not resort to the tactics of petty tyrants. Vaccine passports are completely "illogical", "not scientific" and "must be abandoned." Our politicians need to fight for their people and mass noncompliance being the only strategy that can save us in the long run.
In the words of Ivan Vilibor Sinčić MEP: "They are not going to stop my friends, they must be stopped, this is not going to stop by itself".