By combining Universal Basic Income, Digital Identity, and Vaccine Passport within their Diia app, Ukraine announces it is the first country to implement the WEF's 'Great Reset'.
Ukraine just silently announced it's the first country to implement the WEF's 'Great Reset' by setting up a Social Credit Application combining Universal Basic Income (UBI), a Digital Identity & a Vaccine Passport all within their Diia app.https://t.co/zg9Or4nIg1

— Sikh For Truth (@SikhForTruth) March 16, 2022
In the linked article "In Ukraine, an air of Social Credit with the Diia App." it describes Ukraine as a "digital champion" in the sense of digitizing and centralizing everything, the government launched in 2020 an app called "Diia" which brings together identity cards, passports, drivers licenses, vaccination records, registrations, insurance, health reimbursements, social benefits. "A model that we only knew so far in China with the famous social credit."
Certainly Ukraine is the champion of digital identity with its impressive Diia app, which on the back of the Covid crisis has accelerated: "Governments want to move towards a digitization of everyday life by bringing together almost all services on the telephone."
The article continues: "In all, nearly 50 services can be reached from the application and 9 official documents which have the same value as their paper counterparts.
And "eventually, it will soon be impossible to make an official request. Moreover, with COVID-19, the government has announced that the payment of benefits will be conditional on the presence of a vaccination certificate."
Ukraine was posed as the champion of digitalization even before the war broke out.
UBI:
In a recent video message, the Ukraine cabinet announced a 'War-Time Economy' with a one-off payment to those who have lost employment.
The payment was to be based on vaccination status.
On Mar 6th 2022, the Ukraine Prime Minister denied what Shmyhal had said and supported 6,500 UAH for "Every employee, every self-employed person whose job was taken away as a result of war".
"Today the state will support you. On commission of the President of Ukraine, an updated ePidtrymka program will be launched next week. Under this initiative, every employee, every self-employed person whose job was taken away because of the war, will be able to receive UAH 6,500 each."
On Mar 8th, Digital Minister Mykhailo Fedorov announced that support can be received "within the framework of ePidtrymka"
What is the 'ePidtrymka'? It's a service portal in line with the 'Action' or 'Diia' Govt app, for Ukrainian citizens aged 14+ to receive a 1000 UAH incentive once they're fully vaccinated, have a 'green certificate' and a special bank card.
Diia: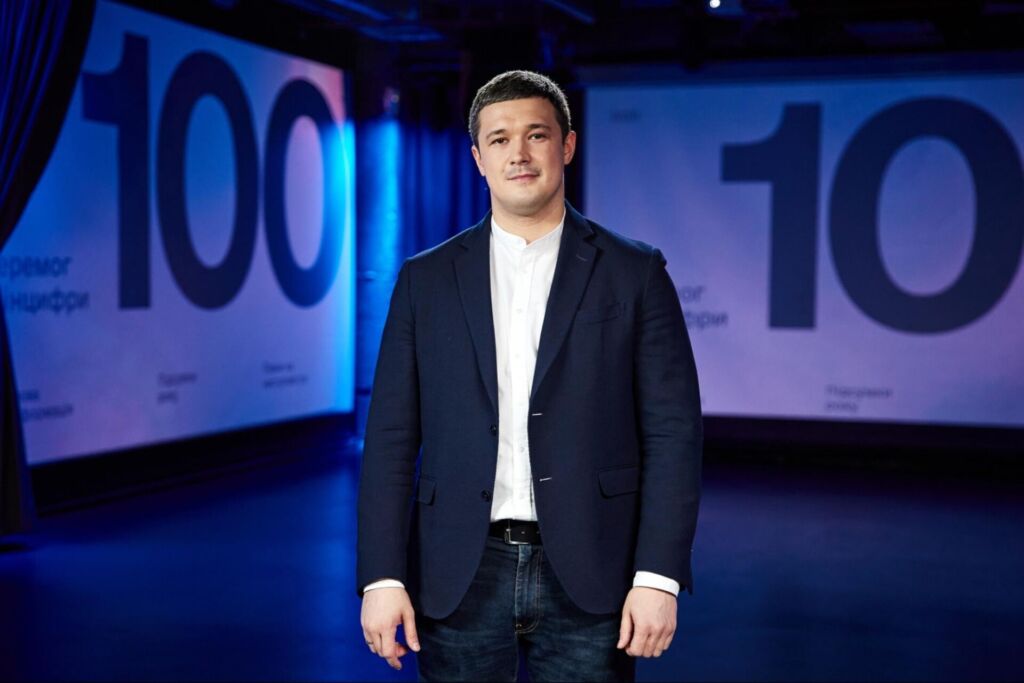 Now enter the WEF's Mykhailo Federov the Vice Prime Minister and Minister of Digital Transformation of Ukraine.
The youngest minister in the history of Ukrainian politics, at the age of just 30 he succeeded with opening his own businesses as well as with leading the country's digital revolution.
His most important project is the "State in a Smartphone", which aims by 2024 to have 100% of all government services available online including a CBDC, with 20% of services provided automatically without the intervention of an official.
"Our vision with President Zelensky — before the war — was to build the world's most convenient country in terms of digitally available public services," Mykhailo Fedorov said in an interview with TechCrunch.

"I think that, in the future, governments will resemble tech companies, not classical governments." – Mykhailo Fedorov.
Mykhailo Fedorov, was a panellist at the WEF "Scaling Up Digital Identity Systems" session on April 7th, 2021. He shared Ukraine's progress in digitalization of governmental services, the description from the WEF event reads:
"Digital identity has the potential to unlock access to banking, education, mobility, and other critical services. With an estimated 1 billion people still lacking identification, how can businesses and governments work towards an interoperable, open, and inclusive identity system?"
The technology for digital identities is being used in several countries around the world. One of the most ambitious countries in this regard is Ukraine.
"Our goal is to enable all life situations with this Digital ID" – Mykhailo Fedorov.
Speaking at the WEF panel, Fedorov said that his government's goal was to create a digital ID system that within three years that would make Ukraine the most convenient State's in the world by operating like a digital service provider.
On 30th March 2021 the Ministry of Digital Transformation of Ukraine, posted: "Ministry of Digital Transformation: Ukraine is the first country in the world to fully legalize digital passports in smartphones"
"Ukraine is the first country in the world to launch digital ID passports and legally equate them to ordinary documents. Diia users will no longer face situations when the digital passport is not accepted. This is not just a landmark event in the history of modern Ukraine and a big step towards the introduction of the paperless regime. This is a unique global case that we can and should be proud of." – Mykhailo Fedorov.
"[Ukraine] President Zelensky has tasked our ministry within three years to create one of the most convenient States in the world in terms of the State as a service provider." said Fedorov.
After winning power with an unorthodox social media campaign, President Volodymyr Zelensky wants to transform the state's relationship with citizens through technology.
The slogan is the "State in a Smartphone:" with the aim to replace all Government bureaucracy with an app.
In five years, all the services of the country's bureaucracy will be transferred online.
The flagship of this initiative is, Diia, which means both "the state and me".
Launched in February 2020, the system encompasses a spectrum of state functions, from birth certificates, passports to business registration. Now more than 10 million people, a quarter of the population — use Diia.
At a WEF summit Mykhailo Fedorov added: "The Ukrainian Parliament has also adopted a draft law making us one of the first countries to legalize E digital passports, which means an 'equal sign' between plastic or paper passports and IDs and Digital IDs, and are accessible in all life situations."
"People have no choice but to trust technology" – Mykhailo Fedorov.
Ukrainians use Diia to apply for state payments, support children, tax status, and open a business. Officials say it has reduced the low-level corruption that used to be associated with applying for these services.
When it comes to winning trust in government-run digital identity schemes, Fedorov believes that if you give the people an overwhelming amount of convenience that is accompanied by strong cybersecurity, then they will have no choice but to trust the technology.
"The pandemic has accelerated our progress. First, people are now demanding digital, online services. People have no choice but to trust technology. We see what kind of business developing and this business is is influencing the development of our services."
"We have to make a product that is so convenient that a person will be able to disrupt their stereotypes, to breakthrough from their fears, and start using a government-made application"
"When we allow a person to register a business in three clicks; when we allow them to pay their taxes in two clicks — no matter how sceptical a person is about the technology, they will start using our services."
"Our goal is to enable all life situations with this digital ID."
The ambition is to make Ukraine a world champion in being digital, the first ones who can use digital IDs with no internal restrictions, with up to 50 government services available through Diia ID 2.0.
Diia City:
The government also presented a concept for "Diia City", which would establish a virtual model of a free economic area for representatives of the creative economy. It would provide for special digital residency with lower taxation.
According to Fedorov's deputy, Alex Bornyakov, creating a technological ecosystem dependent on people, IT expertise, annual revenue, and business-friendly policies is crucial.
"Almost every great tech company in the world, when selecting their home base, focused on the protection of investment, low taxes, synchronization with global legislation, and human capital. We saw this, and we have tried to adapt it to the reality of Ukraine. That's the foundation of Diia City."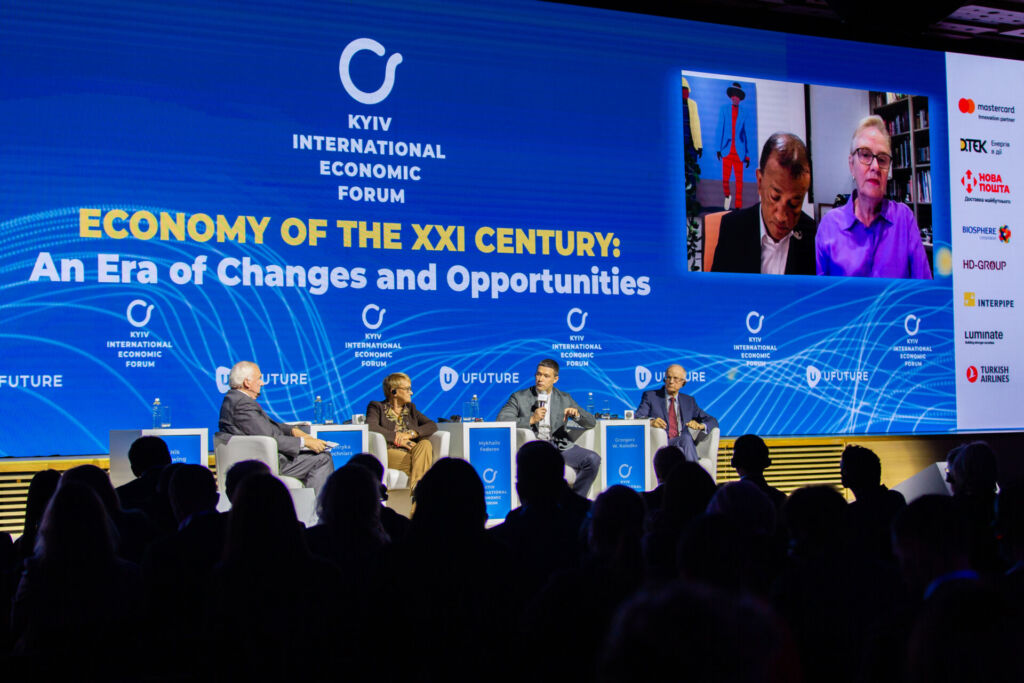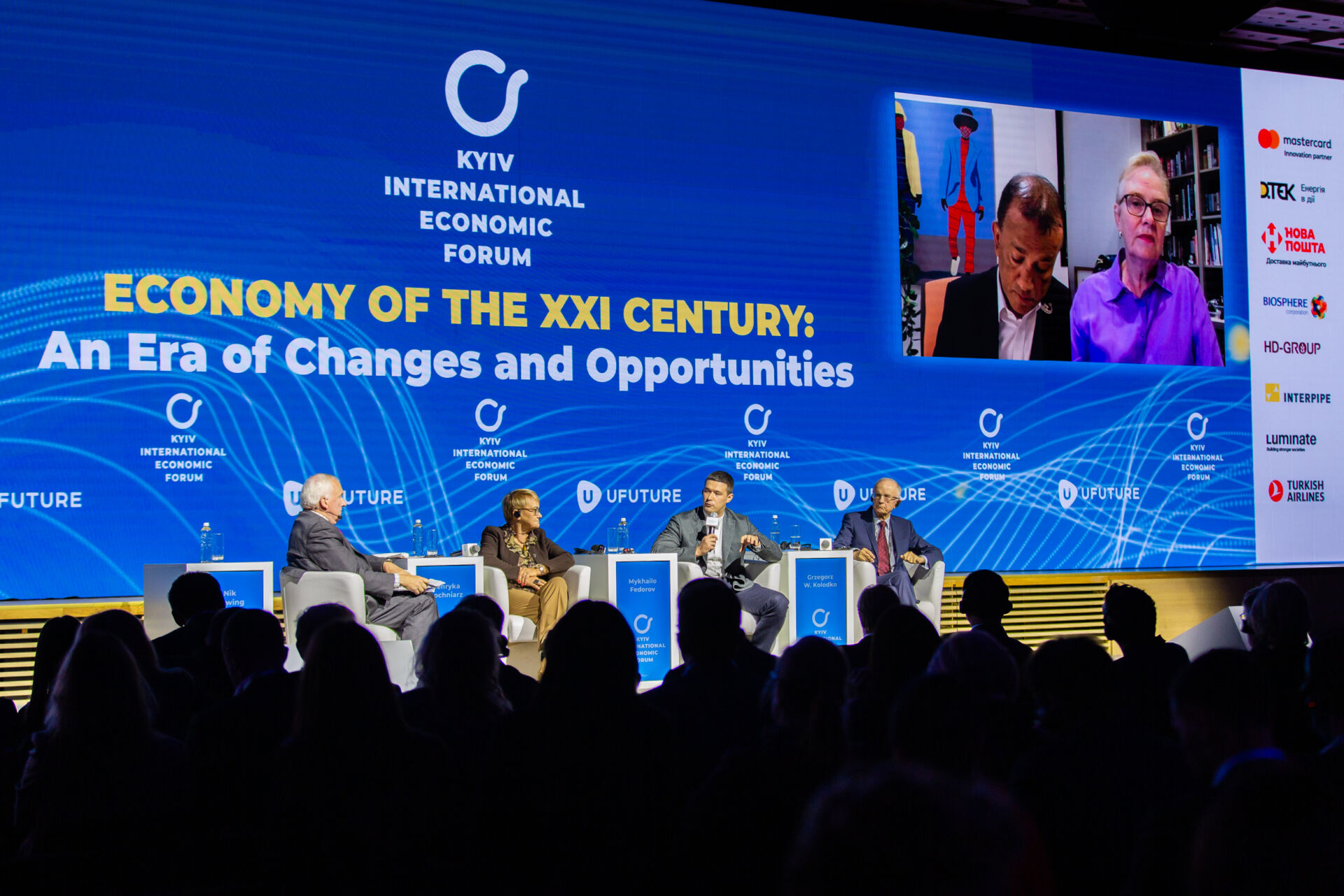 On October 7-8, 2021, the capital of Ukraine hosted the large-scale VII Kyiv International Economic Forum (KIEF).
A new world order: The main economic event of the year brought together government officials, thinkers, scientists, and entrepreneurs from all over the world.
Chandran Nair (WEF), one of the leading thinkers, an entrepreneur and president of the World Institute of the Future, noted that the world is moving towards a "Post-Western Order". The dramatic changes that are so often talked about in Ukraine and around the world will look different in different parts of the globe.
"We are dealing with what I call the impossibility of accepting the post-Western world. The post-Western world is not the world where you think what the IMF, the World Bank or The Economist think of you," said Nair.
At this event minister Mykhailo Fedorov said: "We were the first in the world to do a lot: we introduced electronic passports, electronic business registration. In one and a half years of the pandemic, we will get +1.5 million users of e-government and the Diia ecosystem."
Mykhailo Fedorov also said he is grateful to the Swiss development partners for supporting digitalization in Ukraine.
The Ministry of Digital Transformation cooperates with Swiss Confederation through the Swiss Agency for Development and Cooperation (WEF).
While you were looking the other way Ukraine announced it will start issuing a CBDC which will be tied to their Digital Identity platform 'Diia app'. All part of the WEF's Great Reset agenda. Alex Bornyakov, Digital Transformation Deputy Minister & head of Diia City Project. pic.twitter.com/NkReC1HSP0

— Sikh For Truth (@SikhForTruth) March 17, 2022
Ukraine May be the First Eastern European Nation with Its Own CBDC. Alex Bornyakov, Ukraine Ministry of Digital Transformation, Head of Diia City Project, in February 2022 discussed his vantage point in the Russia-Ukraine tensions and their impact on the business climate and crypto.
In the above video he gave an outlook for a CBDC rollout with insights into linking it with the digital id.
Ukraine have been piloting CBDC, the Ukraine Commercial Bank tested the digital currency last year by handling payroll for public employees along with peer-to-peer and merchant payments.
Digital IDs are the central pillar of the WEF's Great Reset, they are being streamlined across industries and countries to advance the UN 2030 SDGs thereby delivering individualised Avatar like services in smart cities and Metaverses alike.