Every Canadian prime minister over the past 40 years has allegedly been compromised by agents working for the Chinese Communist Party (CCP), according to Michel Juneau-Katsuya, the former chief of the Asia-Pacific desk at the Canadian Security Intelligence Service (CSIS).
Juneau-Katsuya commented during an interview with Canada's CBC News on March 19 in response to revelations made in a soon-to-be-released book, "The Mosaic Effect: How the Chinese Communist Party Started a Hybrid War in America's Backyard."
The book, authored by journalist Ina Mitchell and intelligence expert Scott McGregor, alleges that the United States ran a secret probe—Operation Dragon Lord—into CCP activities in Canada in the 1990s that found China's alleged infiltration of the nation's government posed a major security risk to the United States.
Juneau-Katsuya claimed that he was aware of the U.S. probe into the alleged CCP infiltration, but Canadian policymakers ignored warnings from him and other intelligence officials for decades.
When asked how serious China's political interference in Canadian politics was, Juneau-Katsuya said it became "extremely dangerous" for Canada's democracy but claimed that a CSIS report regarding concerns about the alleged interference—issued during his time as chief of the Asia-Pacific desk—was sidelined by political leaders.
"Definitely, we have evidence that we have been infiltrated by agents of influence, people working on behalf of the Chinese intelligence service, not necessarily spies but people who have been recruited and were capable of influencing the power at bay," Juneau-Katsuya said.
According to the former CSIS employee, the alleged infiltration by Beijing in Canadian politics has been ongoing for the last 40 years, right up to the current administration led by Prime Minister Justin Trudeau.
Whistleblower Alleges CCP Election Interference
"Every [Canadian] prime minister has been compromised at one point or another by those [Chinese] agents of influence, and when we brought the warning, nobody listened," Juneau-Katsuya said.
The ex-intelligence official could not cite specific evidence regarding his claims, citing the sensitive nature of documents allegedly proving the CCP's interference.
However, he added that if his and others' concerns had been taken seriously at the time, officials might have been able to mitigate the alleged CCP threat to Canadian politics. Still, the situation had evolved into something more substantial, pointing to recent whistleblower allegations in the Globe and Mail.
The Globe and Mail, citing national intelligence sources, recently reported on alleged schemes run by the CCP to interfere in Canada's elections in 2019 and 2021.
The reports noted that Beijing's alleged foreign influence operation was centered around returning a Liberal minority—seen as open to doing business with China—in 2021 and defeating Conservative candidates who are critical of the regime.
China has denied the allegations of interference. However, Trudeau has since appointed veteran former official David Johnston, an old family friend of the Trudeau's and "member of the Beijing-funded Trudeau Foundation" as an independent special investigator to probe the alleged election meddling.
The National Security and Intelligence Review Agency (NSIRA), an oversight agency, will also review how national security agencies in Canada handled the foreign interference threat.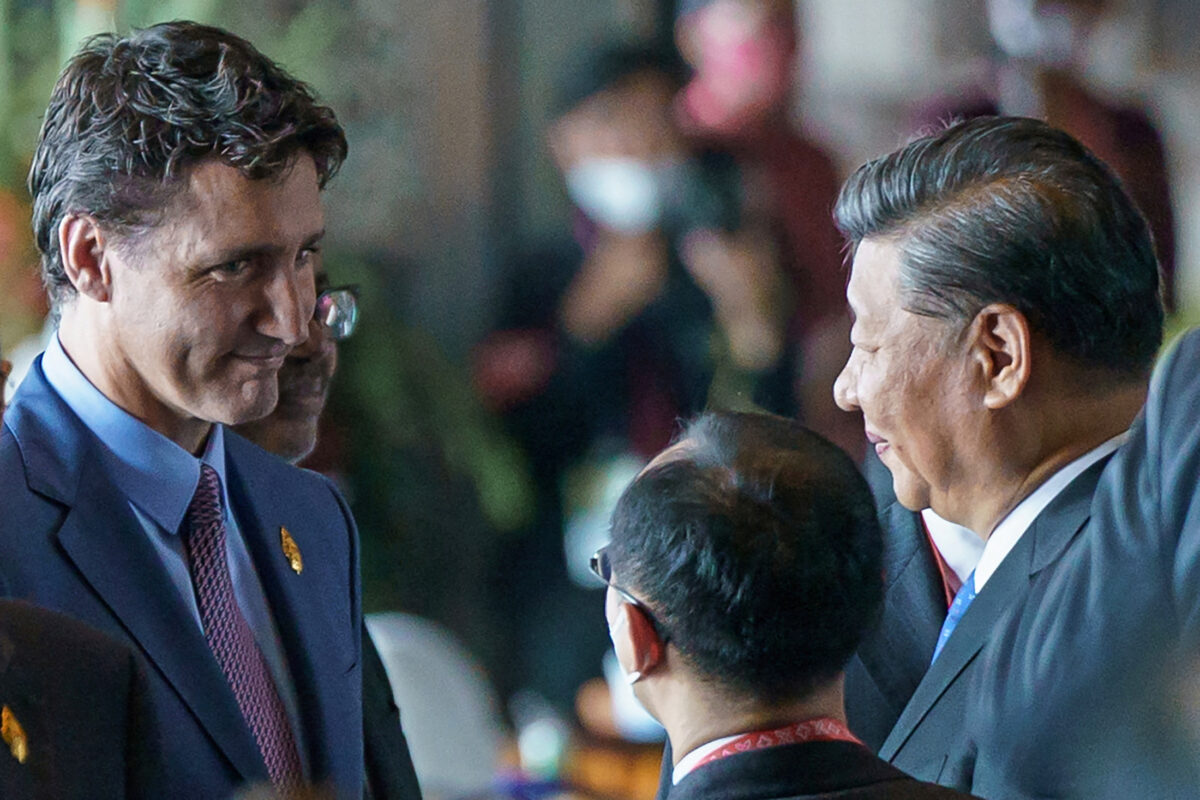 Officials Acknowledge Foreign Inference Attempts
Trudeau has also said that Canada already had protocols to prevent foreign meddling, including the Critical Election Incident Public Protocol.
That independent panel has acknowledged foreign interference attempts existed during the 2019 and 2021 elections but said the elections "unfolded with integrity."
2010: CSIS Director Warned of Foreign Influence – Major Backlash
In 2010, then-CSIS director Richard Fadden warned during a CBC interview of foreign influence, revealing that some cabinet ministers and public servants are under the influence of foreign governments. Fadden was coy about the countries involved but did not deny that China was a country of concern for the spy service.
After the CBC interview, Fadden faced pressure to resign for revealing that foreign countries wielded undue sway over Canada's politicians; the spy chief called it a "concern and a threat." He warned that "it is more common here and elsewhere than many think, and it is desirable that this threat should be known and discussed."
"We are dealing here with a spectrum of behavior by foreign entities that often start out innocently but later veer toward something that actually harms Canadian interests," he said, "This is a very subtle process."
It seems the calls for Fadden's resignation were a diversion for the many influential Canadians trying to hide that they had been compromised.