Is History repeating itself? As if de-platforming and censoring the 45th President Of The United States, Donald Trump wasn't enough.
The Worlds' Media Giants have now targeted and silenced the beloved Robert F. Kennedy, Jr. Chairman of The Children's Health Defense.
Robert F. Kennedy, Jr. Nephew of JFK, John F. Kennedy, 35th President of the United States' was deleted without advanced notice from Social Media platforms last Wednesday.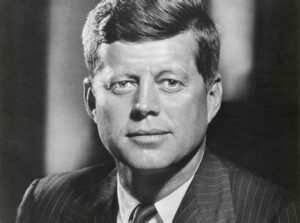 Dozens of media outlets reporting on this censorship asserted the account was removed over "false COVID vaccine claims" or "vaccine misinformation." Some reports referred to Kennedy as an "anti-vaxxer."
Kennedy, founder, chairman and chief legal counsel of Children's Health Defense," unequivocally rejects those characterizations as false and misleading.
He said; ""Every statement I put on Instagram was sourced from a government database, from peer-reviewed publications and from carefully confirmed news stories. None of my posts were false."
You can read Robert F. Kennedy, Jr.'s full response here.
Source: Childrens Health Defense