"If This Is the Hill I Am Going to Die On – Then This Is the Hill I'm Going to Die On," – Cinema & Co.
About:
Cinema & Co is a unique indie film house and gallery space based in Swansea. Cinema & Co is about watching great films in good company. Located on a high street space, they have a 56-seater Cinema, and love for all things film, a unique gallery space, and a bar (selling snacks, wine, and award-winning beers). Not just an average cinema or business. Cinema & Co is a social space which encourages and showcases young, local filmmakers whilst also organising various creative outreach schemes from our art gallery hub.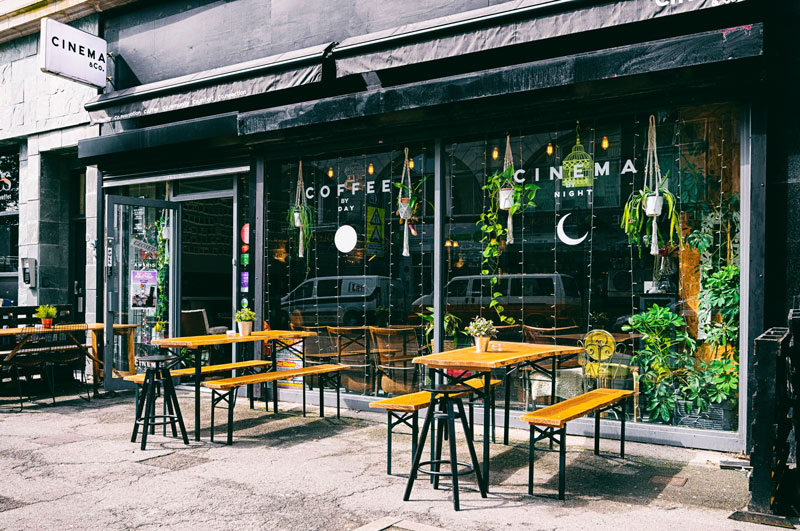 The cinema's name comes from the fact that it was created by three friends, led by Fred Tennant, who took a year out from his fine arts course at Central St. Martin in London to launch the cinema. They wanted to set up a cinema that shows films that usually don't make it to the multiplexes. They also wanted to create a new social experience, where watching films provides an opportunity to meet fellow film fans.
Earlier:
Earlier this week the independent cinema in Swansea vowed not to implement the Welsh Government's Covid pass scheme after it was extended to cinemas and theatres earlier this week.
Anna Redfern, who manages a cinema in Swansea, says she will not be implementing vaccine passports for customers.

She has refused to obey the segregation laws, claiming it is an "infringement of our human rights".

Well done. Mass non compliance needed. @cinemacoswansea pic.twitter.com/kJvd4KtWY5

— Sikh For Truth (@SikhForTruth) November 16, 2021
In its post on Facebook earlier this week, Cinema & Co said: "Dear Customers. As an independent business, we will NOT be implementing the nonsensical & unnecessary Covid passports here in Swansea, Wales as they are unlawful, an infringement of our human rights & discriminate against those exercising their right to bodily autonomy. Covid passes do not give freedom, they take it away."
Cinema & Co's management described the covid passes as "the final nail in the coffin" for the sector and argued the new rules were "unfair and killing the entertainment industry". Cinema & Co vowed to "take a stand" against the new measures claiming they are "discriminatory and unlawful".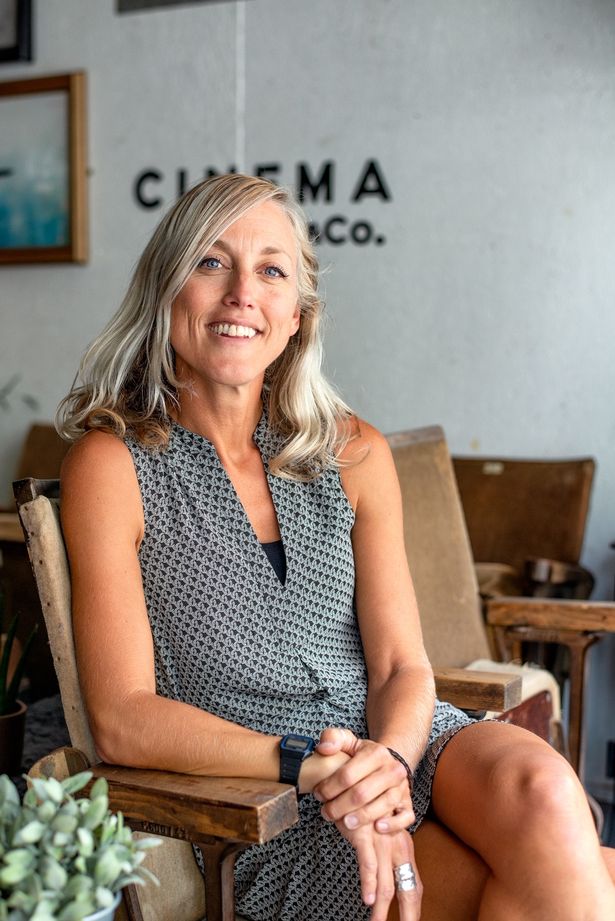 Ms Redfern said: "There are businesses that are skirting around the rules, people aren't using them appropriately and the sheer knowledge that you have to have one of these is putting people off. People don't want to come for this reason and therefore I wanted to say something and take a stand. Businesses are living in fear of losing their livelihoods and I'm in the exact same position, I didn't want to pretend to comply anymore out of fear." Ms Redfearn added: "If this is the hill I am going to die on – then this is the hill I'm going to die on."
"They keep changing the goalposts, they keep putting up more obstacles and I have a right to earn a living, it puts food on my kids' table and I'm a single mum, dealing with all this has been extremely challenging. There's a huge discrimination element to these passes and people can't access their rights, we're in 2021 and we're discriminating against those who have chosen to exercise bodily autonomy and "It just doesn't fit right with me, people from all walks of life are welcome at Cinema & Co."
In response to Cinema & Co, the Welsh government emphasised that the use of Covid passes for cinemas, theatres and concert halls is required by law in Wales and is "not optional for these venues".
In the latest developments, Cinema & Co was shut down temporarily on Thursday evening after the venue owner said they would refuse to ask for Covid passes. The shutters came down on after officials came along sticking up multiple closure notices.
BREAKING: Trading standards just shut down cinema and co for 28 days! This is the Swansea cinema that said they wouldn't comply with vaccine passports. pic.twitter.com/erAsEcyowF

— Richard Taylor (@RWTaylors) November 18, 2021
The Welsh Government regulations say that businesses must complete a risk assessment before opening and that should include whether a Covid pass is needed and how it would be enforced. Fixed penalty notices can be given to businesses which breach regulations, with the maximum fine for repeated breaches by businesses being £10,000.
Theatres and cinemas in Wales fear that mandatory Covid Passes will hit their trade. "I worry that this will be a deterrent for some people, and it will be another reason not to go to the cinema or theatre." said the director of Chapter Arts Centre in Cardiff. This will be a deterrent Andy Eagle, the director of Chapter Arts Centre in Canton said, He believes the decision is "disproportionate". "I think first of all, it's important to recognise this is a public health issue," he told Wales Online. "I feel it's disproportionate going to a crowded pub or restaurant is riskier than going into a theatre or cinema space, even though we have limited spaces, and we have a mask wearing policy."
Following the closure, Ms Redfern said: "I'm clearly distraught." And "I'm absolutely overwhelmed by the offers of help and support locally, nationally and even internationally. "I have no further comment to make, but I will not be bullied." "It just doesn't fit right with me, people from all walks of life are welcome at Cinema & Co."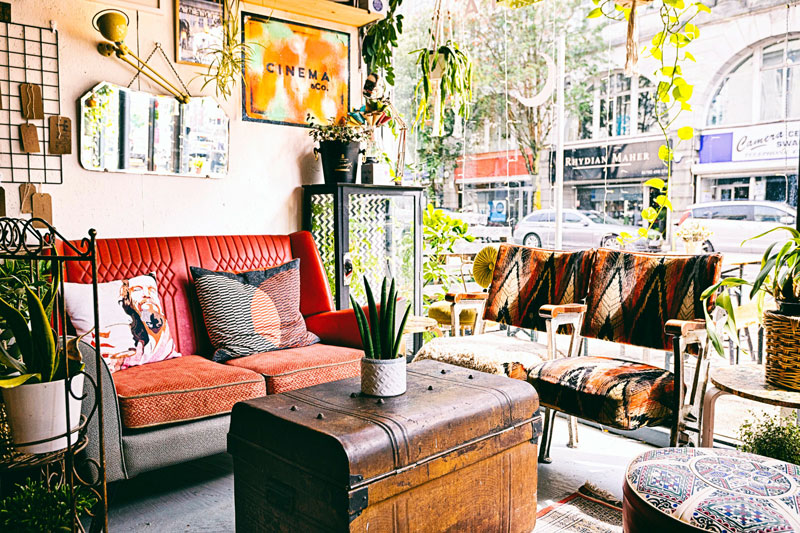 And from a redacted YouTube video which was posted late last night Owner Anna Redfern added the following messages:
She said she "Was distraught, but very motivated, I'm feeling very supported, I'm going to stand by my decision. They took food out from my fridges, its my business, I didn't give them permission to come here. I just felt helpless, because I wasn't here, they closed me down for 28 days, but that's not going to happen, I am going to open up, this is a complete infringement of our rights, I have a right to earn a living, what crime have I committed?" Adding: "It is not our place to be implementing this Government policy, it's not my place. The covid pass doesn't prevent transmission or anything. Finally adding "They can take me to court."
Cinema & Co
Raise funds for Cinema and Co due to loss of business for 28 days after being closed by trading standards.
Considering the news of the Cinema and Co being closed, Richard Taylor, a vaccine passport activist set up a crowdfunding page to help raise money to cover their loss over the 28 days. And so far, there have been over 1018 comments and growing, with a total of 36K raised and with the total number of supports currently at 2334, which is averaging around 16 pounds donation per person.
As it turns out what is usually a very quiet Friday morning is the busiest on record for Cinema & Co. If you are in the area, please do pop along and show them your support.
https://twitter.com/ChrissyvTyranny/status/1461648795360444437?s=20
In a message to ourselves here at TruthTalk.UK late last night Cinema and Co commented: "I'm struggling to sleep, I'm so overwhelmed (Red Heart). I'm not going down without a fight let me tell you! X"
There have been many messages of support coming from all walks of life with the twitter hashtag: #IStandWithCinemaCoSwansea
Total respect to you @cinemacoswansea ✊🏻#Together #OpenForAll https://t.co/FcGxxxYoIT

— Julia Hartley-Brewer (@JuliaHB1) November 16, 2021
Trading standards in Wales shut down Cinema & Co for 28 days because they wouldn't comply with vaccine passports. It's time to stand up to this nonsense. Let's support them. #IStandWithCinemaCoSwansea@cinemacoswansea#NoVaccinePassports

— James Melville (@JamesMelville) November 18, 2021
This crowdfunder in support of the Swansea cinema which has been shut down for refusing to introduce Covid passports is now at £30K.
Aren't some people so wonderfully generous.👏
Well done, @RWTaylors. #IStandWithCinemaCoSwansea https://t.co/IHL82n7HkY

— Adrian Hilton (@Adrian_Hilton) November 19, 2021
They have no doubt, tried to make an example out of her, which is aimed at sending a chilling effect to other businesses which are contemplating similar actions.
The vaccine passport's purpose is not to enhance workplace safety, but instead it's to ramp up booster uptake by any means necessary along with facilitating a dark future of global digital identity verification.
A new subclass is now being created across the UK to the backdrop of civil and human rights institutions' silence. The Unvaccinated are being denied leisure, free movement, and even jobs.
Cinema & Co, have also announced the return of its Christmas films schedule, and there's plenty to look forward to, with opportunities to get into the festive spirit by watching one of your favourite seasonal showings.
Please do go along and continue to support this great local business.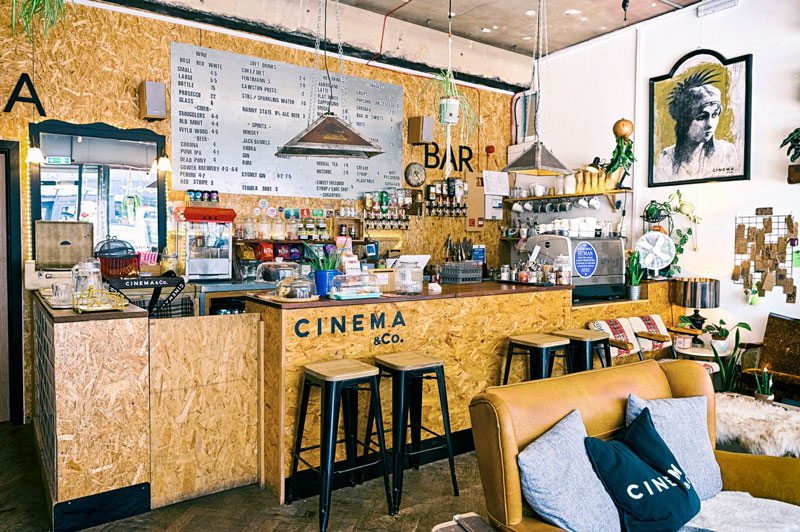 Here's a guide to what films will be on over the festive season and the dates you can catch them.
November 21 – The Nightmare Before Christmas – 4pm (kids club) and 6.15pm
November 28 – How the Grinch Stole Christmas – 3.30pm
December 1 – Santa Claus: The Movie – 4.30pm
December 4 – West Side Story – 6pm
December 5 – The Muppets Christmas Carol – 3.30pm
December 10 – Elf – 4.30pm and 7pm
December 11 – Love Actually – 6pm
December 12 – Gremlins – 6pm
Here's a guide to what films will be on over the festive season and the dates you can catch them.
November 21 – The Nightmare Before Christmas – 4pm (kids club) and 6.15pm
November 28 – How the Grinch Stole Christmas – 3.30pm
December 1 – Santa Claus: The Movie – 4.30pm
December 4 – West Side Story – 6pm
December 5 – The Muppets Christmas Carol – 3.30pm
December 10 – Elf – 4.30pm and 7pm
December 11 – Love Actually – 6pm
December 12 – Gremlins – 6pm
December 22 – The Polar Express – time to be announced
December 23 – Home Alone – time to be announced
December 24 – Home Alone 2 – time to be announced
December 26 – Die Hard – time to be announced
December 29 – Frozen II – time to be announced