Wimbledon chiefs hope vaccine passports will allow them to double the number of available tickets each day to 20,000 and the health certification will be required for fans at the European football Championships.
Attendance at the French Open will be boosted to 5,000 fans with the introduction of vaccine passports, while Wimbledon is waiting to see if the same will be necessary later this month. Health certification will be required for fans attending early matches at football's European Championship, with the tournament beginning on Friday and England's opening match at Wembley two days later.
Wimbledon does not start until June 28, a week after the Government is planning to end Covid restrictions. Sources at the All-England Club said they are having to wait for the Westminster verdict on whether to fully reopen on June 21, before knowing if they would be part of any vaccine passport system.
The UK's leading sports bodies are backing the use of 'vaccine passports' and Covid testing as a "credible" means of allowing full capacities at venues. In a joint letter to the leaders of the major political parties, the group said it could "see the benefit" of a certification process "in getting more fans safely back as quickly as possible".
"We know that our stadia can only be fully filled with an assurance process," it added. "This process must ensure that everyone can access stadia and must include arrangements that would verify a negative Covid test or an antibody test or vaccination certification."
In April, UK sports groups signatories to the letter included the Football Association, the Premier League, the England and Wales Cricket Board, the Rugby Football Union, the All-England Tennis Club at Wimbledon, and the Silverstone motor-racing circuit.
Restrictions may be eased from 21 June, but with all adults not expected to be offered at least their first dose of a coronavirus vaccine until the end of July, full venues at major sports events are understood to be unlikely until late summer at the earliest. Wembley will only have a maximum of 50% capacity for the latter stages of the Euro 2020 matches in July.
Under current plans in Scotland, large-scale events could also resume from 17 May, though the Euro 2020 matches at Hampden in June that could see 12,000 supporters attend are the first confirmation of fans returning to stadia in Scotland.
Passes would show if a person had been vaccinated, had a recent negative test, or natural immunity are among a number of measures to be trialled.
"There are many issues to be addressed including how [Covid certification] technology would work and its ease of use at major events, for both the attendees and the organisers," the group added.
The EFL chief executive Trevor Birch has previously said Covid passports "had to be embraced because without Covid certification, we may not be able to get full fans back in stadiums, which will have a dramatic financial effect."
However, the use of such measures in wider society has sparked opposition from politicians and civil liberties campaigners, and some figures in sport have also expressed their concern before a parliamentary vote on the issue.
Former Wolves goalkeeper Carl Ikeme urged the FA not to use Covid passes, describing them as a "form of discrimination" against people from ethnic minorities. "We know black and ethnic minorities are more hesitant to have vaccines," Ikeme told the I newspaper.
"It will create a bigger divide. I do not believe communities who have their own personal choice not to have a vaccine should be discriminated against even further than they have been throughout the years. "Having these Covid passes is either going to force people to have a jab they don't want or is going to force people not to take part in society the way we're all used to. Football players have been bending the knee all year against discrimination and this will affect ethnic communities even more."
"We support the review of the use of Covid certification for major events," the sports group added.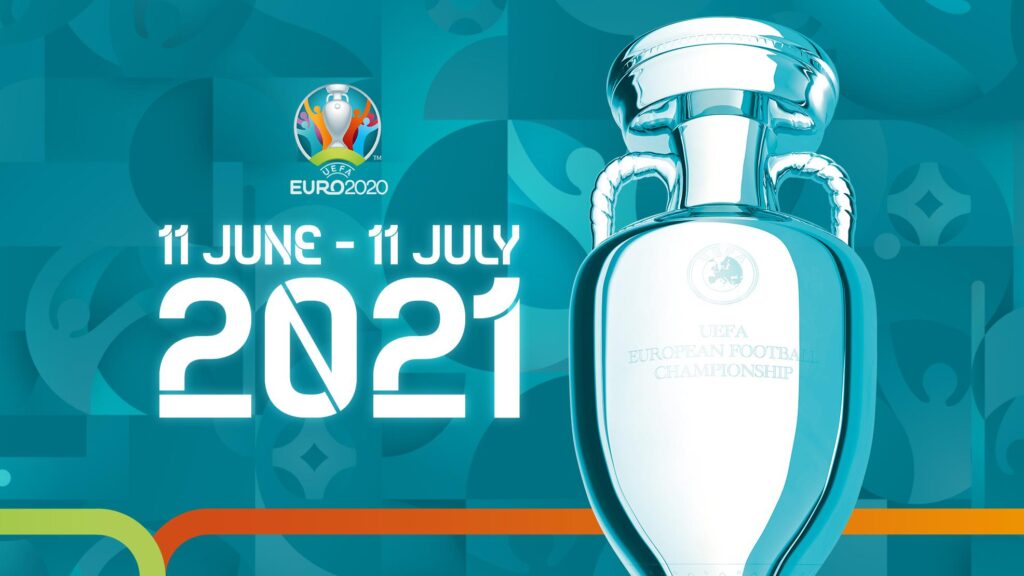 Meanwhile fans attending England's opening Euro 2020 match against Croatia on Sunday will be the first at a sporting event in Britain to have the option of using vaccine passports to prove they are at low risk of transmitting Covid-19.
UEFA has confirmed that ticket holders based in Britain can gain entry either by providing proof of a negative lateral flow test or by showing proof of full vaccination – if both doses had been given at least 14 days before the match.
Ticket holders based in other host countries must provide proof of a negative lateral flow test. There will around 22,500 spectators for England's first two group games, against Croatia and Scotland at Wembley, with the stadium operating at 25 percent capacity.
"All ticket holders aged 11 and older must present evidence that they are at a low risk of transmitting Covid-19 to enter Wembley Stadium. Failure to do so will mean you're unable to attend the match," UEFA said in a statement on its website.
If the vaccine passport system proves successful, it could pave the way for bigger crowds when Wembley hosts matches later in the tournament.
Wembley is also hosting the semi-finals and final, and the FA and UEFA hope to increase the capacity cap if the government goes ahead with easing restrictions on 21 June, potentially doubling it to 45,000.
This is also quite telling: "The (vaccine passport) system will also provide a model to be implemented by Premier League clubs next season after fans were finally cleared to return to stadiums for the final two rounds of fixtures of the season."
Also: The Premier League's executive director Bill Bush said "It would be a 'major reassurance' if a Digital Vaccine Vertification scheme was introduced next season".
As we move forward with these vaccine passports, we are quickly transforming into a two-tier society. The vaccinated and the unvaccinated. And vaccinated only events are also starting to appear.
The Foo Fighter are set to re-open Madison Square Garden with a full capacity show but for vaccinated fans only. Tickets go on sale June 11th at 10am at this location. Perhaps most interestingly, Madison Square Garden is requiring all adults that enter to be vaccinated. The only exception is children under 16 can attend with proof of negative COVID test. According to the rules, if you are over 16, you must be vaccinated to enter.
Meanwhile Germany has rolled out it's vaccine passports, with shops and restaurants having verifiable reader apps to accept or deny services based on vaccine status.
It's the app most of us can't wait to download 😃📱🎉

German Health Minister @jensspahn today unveiled the digital vaccination passport.

Plans are that it can be used for EU cross-border travel from July. pic.twitter.com/2VZiG0Jcke

— DW Politics (@dw_politics) June 10, 2021
To understand this in the wider context. if you take a look at the World Economic Forum's Strategic Intelligence Chart, It is eye opening: The Digital Identity node is directly connected to the EU, Industry 4.0 and Global Governance nodes. That is what these vaccine passports are enabling, they are aiming to build back better by using them.
The Covid-19 pandemic has accelerated digital transformation and digital identity adoption at a rate few could have believed possible prior to 2020. The discussion was never about if, but about how, these credentials for vaccination would be adopted to support global recovery. To do this, they say, consumers need digital identity and a document verification services that are cross-border and can be easily adopted.
Both the continued dependence on digital services and the need for health and identity verification at live events will pave the way for Self-Sovereign Identity (SSI).