Just a day after the anti-lockdown and anti-vaccine passport protests in central London on the 29th March 2021, which saw hundreds of thousands of people demonstrating against the domestic use of the controversial Digital ID and Vaccine Passport scheme, the plans have now been formerly dropped.
https://twitter.com/SikhForTruth/status/1398675648823152640?s=20
View our video here.
London March For Freedom - 29th May 2021
London March For Freedom - 29th May 2021

TruthTalk UK take to the streets in the March for Freedom on 29th May 2021
Britain now plans to drop the controversial COVID-19 passports as a legal requirement for large events, The UK officials working on the review into COVID-19 status certificates believe there is no chance the law will be changed to mandate their use within the UK, the report added. "It's basically a dead duck domestically, with not enough public support."
🟥 This is not scrapped – it *could be* suspended until winter.

🟥 The Govt 'expressed interest' as far back as 2nd April 2020. February 2021 is a lie.

🟥 The use of the #NHS app for intl travel means #VaccinePassports plans are not killed off.https://t.co/oYBVRg3LOS

— STOPCOMMONPASS ❌ (@org_scp) May 31, 2021
UK government officials working on the special certificates to prove a person's COVID-19 status believe that their use within the country will hardly become mandatory, the newspaper reported on Sunday. Over the past few days the Government has been accused of introducing ID cards 'by stealth' as ministers sign renewable vaccine passport contracts during the Covid status consultation period.
Government accused of introducing ID cards 'by stealth' as it signs vaccine passport contract
The health department has signed a renewable contract worth up to £21m this year to produce paper vaccine passports for those unable to access Covid-status certificates on their phone or computer
However, a government spokesman said in an emailed statement to Reuters that the COVID-19 vaccine certification review is still in process and no decision has yet been made.
There has been mounting concerns over the prospect of biometric digital identity linked vaccine certificates voiced by the UK's Conservative Party, as well as opposition lawmakers and civil rights groups such as Liberty and Big Brother Watch. In April, Prime Minister Boris Johnson also signalled the ethical issues posed by COVID-19 vaccine certification.
Vaccine passports 'will NOT be legally required to attend large events' says Government source after months of wrangling on the issue. Ministers were examining if the certificates could be used to allow mass gatherings. Michael Gove suggested to MPs last week "Vaccine passports may not even be needed", as Israel has scrapped its health apartheid scheme.
He also said the similar scheme in Israel which was being studied by UK ministers and officials had been dropped because the vaccination campaign meant it had 'served its purpose'.
Cabinet Office minister Michael Gove told MPs last week the costs and benefits of introducing them were 'finely balanced', as he suggested they may not be needed. But last night a government source told the Telegraph: "It's not a case of its finely balanced. It's not going to happen. Everyone says it's dead."
The decision not to announce legal changes to mandate passports is likely to be treated as a triumph by backbench Tory MPs, who vowed to join with Labour rebels to defeat the move. A Whitehall source said: "Michael has been listening very carefully to the arguments for and against Covid certification and the review has left no stone unturned in examining whether there is a case for them domestically."
He suggested that even if certification is introduced it might not be by June 21 – meant to be the final stage of the Government's unlocking roadmap – and it would be time-limited. "People have quite rightly linked Covid status certification to stage four. There's no absolute necessary ironclad inviolable link between the two" he said.
However, in an exclusive interview with CBC News chief political correspondent Rosemary Barton, British Prime Minister Boris Johnson says "there has to be some sort of agreement" among G7 countries on COVID-19 vaccine passports to help kick-start international travel when he hosts the G7 Leaders' Summit in the United Kingdom next month.
Boris Johnson will push for international Vaccine Passports with other world powers to restore global travel.
"We need to have agreements on issues such as vaccine passports, COVID status certification and the rest," Boris Johnson said. "We need to have rules so that there can be no interruptions of supplies across borders, so that we have secure supply chains for the things that we depend on in future."
This comes on the back of a penned letter to Boris Johnson and the G7 by Dakota Gruener Executive Director ID2020.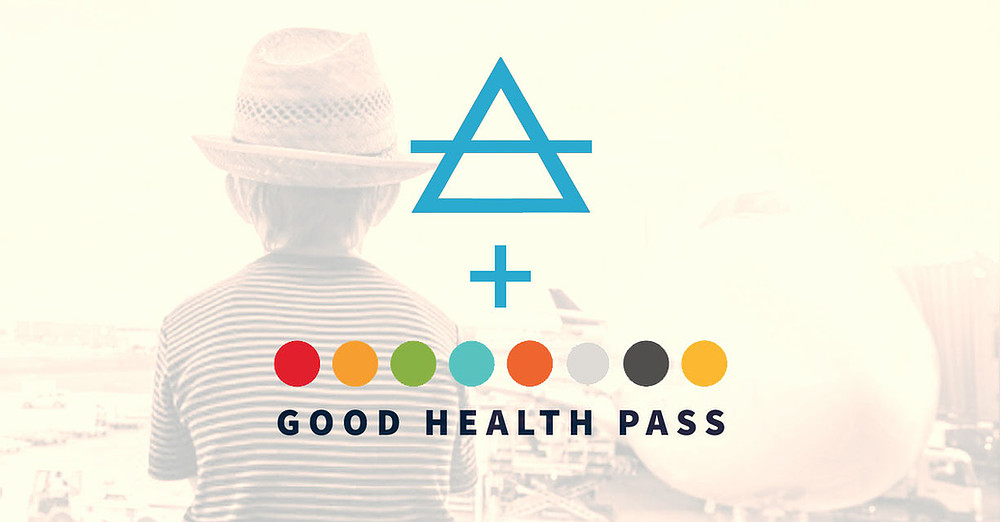 G7Letter_0501921-2.pdf
I am writing to you today on behalf of the Good Health Pass Collaborative to urge you and your fellow G7 leaders to take urgent and coordinated action to facilitate international alignment on standards for digital health passes as a means to restore international travel and restart the global economy.
On May 19, the Good Health Pass Collaborative sent a letter to the to the presidents and prime ministers of G7 and guest nations – India, South Africa, and South Korea – and the European Commission in advance of the 47th G7 Summit, which will be held in Cornwall, UK June 11–13. The letter, signed by ID2020 executive director, Dakota Gruener calls for urgent and coordinated action to ensure that digital health passes can be universally recognized and accepted by airlines and border control agencies worldwide.
Boris Johnson Will Push For Vaccine Passports With Other World Powers To Restore Global Travel
The world's top seven economies must come together to enact a system for vaccine passports and a plan to restore international travel, British Prime Minister Boris Johnson said Sunday, just weeks before the U.K. hosts the first in-person G7 Summit since the pandemic hit.
The U.K. will host the G7 Summit next month in Cornwall, located on Britain's rugged southwest coastline. It will be the first in-person meeting between many of the world's most powerful leaders since the onset of the pandemic.
While this may seem like a victory, we must continue to hold the government of the day accountable and keep up the pressure that any such vaccine passport plans would lead to a Chinese style digital identity platform where our rights and freedoms can be eroded away.