My main concern is to make citizens aware of what is happening around them: We have been dealing for years with a gradual abolition of civil liberties. Fundamental rights guaranteed by the constitution are increasingly viewed as privileges that governments grant or do not grant citizens under certain conditions. Civil liberties are not "treats" with which the government rewards us citizens, like dogs, for good behaviour.
Wales Update:
The extension of the Wales Covid Pass at the Senedd was passed by 39 to 15 votes.
I'm standing here speaking with @RWTaylors and @alanvibe .
Alan has just had a very eye opening chat with Conservative M.S @JamesEvansMS outside the @SeneddWales 🏴󠁧󠁢󠁷󠁬󠁳󠁿 pic.twitter.com/rbofWzhK7o

— Adam Brooks 🇬🇧 (@EssexPR) November 9, 2021
This means people going to cinemas and theatres in Wales will be required to show a Covid pass after the Welsh government won a vote in the Senedd. Currently, visitors to nightclubs and large events have to show they are fully vaccinated, have tested negative for Covid or have recently had the virus to enter. From Monday, it will be extended to cinemas, theatres, and concert halls.
Speaking to the press in front of the crowd someone has declared:"we're not anti-vax… look at our signs. They say 'no vaccine passports'" pic.twitter.com/vl5WvOOwFY

— Lily Hewitson (@Lily_Hewitson) November 9, 2021
Hundreds of protesters gathered on the Senedd steps in Cardiff Bay on Tuesday, amid concerns the passes unreasonably restrict personal freedom.
We never agreed to have to show health ID to participate in society. This is a travesty.

I spoke to @Lily_Hewitson @GBNEWS outside Senedd #Cardiffprotest on why I attended. A dark day but we fight on #together #NoVaccinePassports #openforall #TogetherDeclaration pic.twitter.com/HzGR11glHh

— Alan D Miller (@alanvibe) November 10, 2021
The Welsh Liberal Democrat leader Ms Dodds said her opposition was "foremost" about "the lack of evidence". She told the Senedd she had still not received any evidence that the passes "work to reduce transmission or to improve the uptake of the vaccine".
🚨 BREAKING 🚨

We've launched a legal challenge to mandatory Welsh Covid passes.

The Covid ID scheme was expanded in Wales tonight to include cinemas + theatres.

We strongly believe these authoritarian, invasive + unevidenced internal health passports need to be scrapped, now. pic.twitter.com/j9nIfqwF2X

— Big Brother Watch (@BigBrotherWatch) November 9, 2021
Big Brother Watch, a civil liberties campaign, said it was starting legal proceedings against the Welsh government, calling the scheme "authoritarian, invasive and unevidenced".
Wales Senedd: "Vaccine passports are not a route out of restrictions, they are restrictions". Damming evidence by @DarrenMillarMS.

No evidence exist that vaccine passports reduce the rate or the spread of infection. pic.twitter.com/qOiNuuWUe8

— Sikh For Truth (@SikhForTruth) November 9, 2021
"Vaccine passports are not a route out of restrictions, they are restrictions". Darren Millar Spoke at the Senedd.
Liam Evans-Ford, executive director of Theatre Clwyd and chair of Welsh theatres body Creu Cymru, warned that the introduction of certification, confirmed November 9 by the Welsh government, could create barriers for some audiences. He also highlighted the cost implications for organisations across the country.
He said he felt as if the entertainment sector had been "singled out". Along with: "No consultation had taken place ahead of the announcement, and despite numerous requests no data has been given explaining why this is being introduced to our sectors before others, even though ministers have been detailed about transmission rates for retail, in the workplace, in hospitality, and within schools. Perhaps it is because we ticket events and can deliver this quickly – but it does feel like we're being singled out." – Liam Evans-Ford director of Theatre Clwyd & chair of Welsh theatres.
The Welsh Government has already admitted it does not have any empirical evidence that its COVID pass scheme has reduced transmission of COVID-19 at large-scale events and nightclubs since it was introduced on 11 October.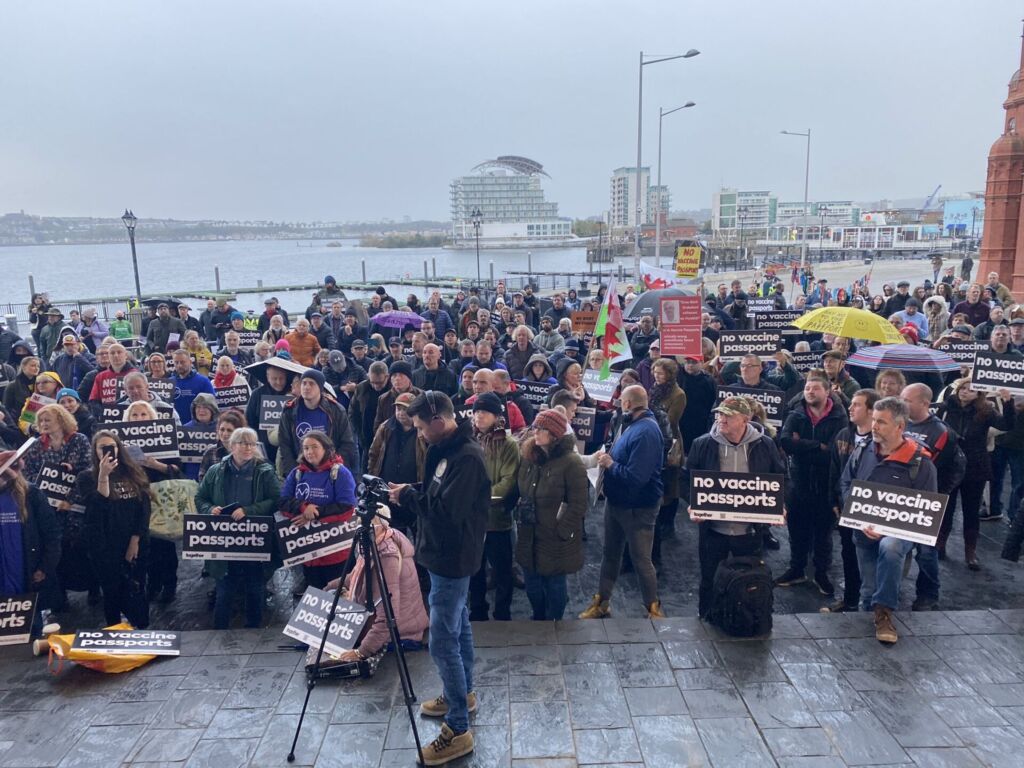 Commenting on the response by the Health Minster Jane Dodds stated: "What the response from the Health Minister shows today is that the Welsh Government does not have any empirical evidence to show that the introduction of covid passes is helping to reduce case numbers."
"When introducing legislation that has such a direct impact on people's civil liberties it is vital that the policy is backed by hard evidence. I and the Welsh Liberal Democrats are not opposed to taking action to reduce the harm posed by COVID-19, but that action must be proportional and based on evidence-based strategy that has a clear outcome."
"When we not only have no evidence that the policy in hand works, but also leaked evidence from the UK Government that Covid-passes may actually be counterproductive and increase case numbers by forcing people into smaller, less ventilated spaces, it begins to set off alarm bells."
Bad law should be scrutinized not supported merely because it is politically convenient. They can't present evidence because there is no evidence. Simply an infringement of our basic human rights.
Theatres and cinemas fear that mandatory Covid Passes will hit trade. "I worry that this will be a deterrent for some people and it will be another reason not to go to the cinema or theatre." said the director of Chapter Arts Centre in Cardiff.
The nudging policy is working a treat on the public as the Welsh government steadily moves the goalposts by fast increments and the people do nothing except comply, it's sickening.
Scotland Update:
The Scottish Government is considering extending the use of vaccine passports

DFM @JohnSwinney says baseline mitigations may need to be strengthened to prevent another lockdown

He warns Covid cases remain at a "concerningly high level" pic.twitter.com/7UHtQDgPI1

— Alan Smith (@Political_AlanS) November 9, 2021
Vaccine passports are on the horizon for gyms and pubs this Christmas, Scotland's vaccine passport scheme is likely to be extended to pubs and gyms under new curbs to head off a second Christmas lockdown, the deputy first minister has announced. All Scottish pubs could have to hire door staff if vaccine passport scheme is extended. The Scottish Licenced Trade Association (SLTA) said it feared that pubs – and bars, restaurants and cafes – would be left in a situation "too ridiculous to even contemplate" if told to enforce a ban on customers who have not been double-jabbed.
Scottish Deputy First Minister and Covid Recovery Secretary John Swinney said recently that vaccine passports would be in place in Scotland until 16th November, when ministers would review whether they would remain in place depending on Covid-19 cases. Swinney said the scheme could be extended to other sectors, including workplaces, following the review. Workplaces are also being factored into the next review.
NO MORE VACCINE PASSPORTS❌

If you're partying with us we won't be asking to see your vaccine status!

we evolve, we move, business as usual🔥 pic.twitter.com/7dgWePbqZl

— Envi Nightclub (@Envi_Nightclub) November 11, 2021
The fightback has already begun: Now more than half of late-night premises in Argyll and Bute have acted to avoid the need for Covid-19 vaccine passports, a report has revealed. The document states that 190 venues in the area have been identified as late-night premises, although none are described as a nightclub. So far, 102 of those premises have acted to avoid the need for vaccine passports to be required. These actions include closing at midnight, removing live or amplified music, removing dancing areas, or a combination of the three.
Sturgeon, like Drakeford, is out of control. Not only are these maniacs destroying entire sectors, but they are also decimating the freedoms which separate us from 3rd world dictatorships. It is utterly despicable, and they must be stopped.
England Update:
When a government minister says, "we have no plans at this stage", don't be fooled. Compulsory vaccines were ruled out in 2020, then it became government policy for health care workers. And the vaccines were only for adults, Matt Hancock assured us last year, but now they are for anyone over the age of 12. Masks didn't work, and were then mandated. Vaccine passports were never going to be inflicted on us, but are now in the pipeline. And that two jabs would mean you're fully vaccinated, except now you need a booster every six months. This has all happened because people have acquiesced to the system, they have taken you for fools.
And now coming to everyone: Over-65s could be banned from public spaces unless they have a Covid booster, suggested Sajid Javid.
"I think in due course we will have to look at what constitutes vaccination. But at this point, the most important thing is that anyone that's eligible gets out there and gets their booster." Asked whether that meant the policy could be introduced in future, Mr Javid said: "I can't rule that out. And I think that we know now that the vaccines do wane and it is important that those vaccines, where it's necessary… that those people get a top-up. But I think it's something that we have to keep under review."
Politicians are peddling untruths, baseless scientific claims and disinformation about vaccine passports, they are hiding their true purpose and they know it.
"I think it's something we have to keep under review," the Health Secretary told Sky News when asked if we might emulate France, which has done just this. Sajid Javid has hinted the government is considering adopting a crackdown like that in France in which all will require a third dose to be classed as "fully vaccinated" on the country's health pass.
But do these various stringent rules, which make participation in normal activities contingent on vaccine status, work? When it comes to vaccine uptake, then arguably the answer is yes. Although a clear link between passports and higher jab rates isn't conclusively proven, it's true that there has been a correlation in some countries, but this is more out of forceful coercion.
As for the passports' effectiveness when it comes to reducing transmission, that is more debatable. Last month, a leaked impact report from the UK Government suggested they could, conversely, fuel the spread of Covid by encouraging people to visit poorly ventilated pubs instead of large venues. Vaccine passports won't keep you safe, they will keep you under control.
EU Updates:
France ties green pass to booster shot. President Emmanuel Macron, in a televised speech, said that people will now have to get the booster shot to remain eligible for a vaccine passport. The vaccine passport, aka green pass, is required to enter places such as restaurants, cafés, gyms, cinemas and theatres as well as large gatherings such as concerts and sporting events.
"If you have been vaccinated more than six months ago, I encourage you to book an appointment now," Macron said in the speech, in which he also laid out plans for the remaining five months of his mandate.
Those aged 65+ will have their Pass Sanitaire automatically deactivated after 6 months & 5 weeks after their second jab to nudge them to jab for their liberty and France's case fatality rate for Coronavirus sits at 0.59%, It is a dictatorship coming to England soon. This goes beyond sinister, and these leaders need bringing down to earth.
MEP @CristianTerhes is refused entry into the European Parliament because he has no vaccine passport.

"They are denying not only my right as an MEP to exercise my mandate but you denying my people in Romania from being represented." pic.twitter.com/RArV3By03h

— Sikh For Truth (@SikhForTruth) November 10, 2021
Meanwhile MEP Cristian Terhes was refused entry into the European Parliament this week because he had no vaccine passport. "They are denying not only my right as a MEP to exercise my mandate, but you are denying my people in Romania from being represented." He said.
The EU is supposed to represent unity without discrimination. Those days are over; it yet again proves how callous and cold the institution is.
"To all the people that think that government overreach over the vaccinations is not my problem since I am vaccinated. Let me tell you one thing, you are going to be next, they are coming for you, whatever they are doing to the unvaccinated now, they're coming for you next." – Said Christine Anderson MEP.
"To all the people that think that government overreach over the vaccinations is not my problem, since I am vaccinated. Let me tell you one thing, you are going to be next, they are coming for you, whatever they are doing to the unvaccinated now, they're coming for you next." pic.twitter.com/PNwo85qU6G

— Sikh For Truth (@SikhForTruth) November 9, 2021
"Democracy and freedom are not threatened by the critical questioning of government actions by responsible citizens. On the contrary, critical and responsible citizens are a prerequisite for democracy and freedom." – @AndersonAfDMdEP pic.twitter.com/uElVReJvw6

— Sikh For Truth (@SikhForTruth) November 7, 2021
Digital ID:
COVID-19 is a Catalyst for Advancement of Digital Identity writes Brandon Thompson and Samantha Ettari. By restricting and changing the shape of human interaction for over a year, the COVID-19 pandemic has rapidly accelerated the digitalization of many services and, in doing so, reinvigorated efforts to establish a cross-contextual digital identity infrastructure they write.
As these vaccine passports systems are forced to evolve to address challenges such as those posed by the COVID19 pandemic, their success will depend upon the effective implementation of at least three digital identity pillars:
1) Trust (i.e., confidence that an individual's digital identity is what it purports to be and has not been altered);
2) User-centricity (i.e., an individual's ability to exercise control over their digital identity, including protecting the privacy of their attributes); and
3) Data security. Together, these three pillars will form the foundational framework of a robust digital identity system and contribute to the growth and adoption of digital identity systems, as well as determine the systems' utility in accurately identifying individuals and their attributes.
And to see where we are fast heading consider this: Helena, a Dutch digital health platform allows one to retrieve their COVID-19 certificates, Corona passport, test results, prescriptions and more from within the ING Banking app or Home 'Bank. ING app, obviously this is all for our convenience. Helena the digital health platform also integrates with something called it's me, which is another digital ID platform.
Meanwhile an Aston University professor has developed the world's first completely secure international vaccine passport standard. Leading cybersecurity industry expert and Aston University Professor, Koji Fusa. The standard finalised by the Japanese firm GVE founded by Professor Fusa allows the 'world's citizens' to store their digital identities and access them in real-time.
GVE's technology was originally developed as a platform for Central Bank Digital Currencies (CBDC) and is currently under review by a multiple number of central banks around the world. As the above discussion highlights, GVE's technology has also been recognised as satisfying the necessary requirements for a secure global Vaccine Passport.
He goes on to explain: "It is essential to establish an internationally recognised Vaccine Passport, which digitally links all individuals' vaccine history with their medical institutions on an international scale. At the same time, it is also essential to establish a secure architecture, which protects individual privacy and sensitive data from cyber-attacks."
In this latest blog by IBM titled: Automating workplace vaccination verification — a path out of the pandemic & transforming digital identity into trusted identity. It says that in the US, states and workplaces are getting ready for vaccine mandates and IBM has built a new verification solution (Workplace Credentials) to help employers quickly collect and validate vaccination credentials, process exceptions and religious/medical exemptions to support their unique return to workplace processes and privacy policies.
It automatically calculates a score of 0 to 100 for each submitted proof of vaccination based on employer specific policies and can operate stand alone or integrated with workplace applications like Workday, PeopleSoft, Work.com and ServiceNow. This solution is already in use by companies and government in the United States and Canada.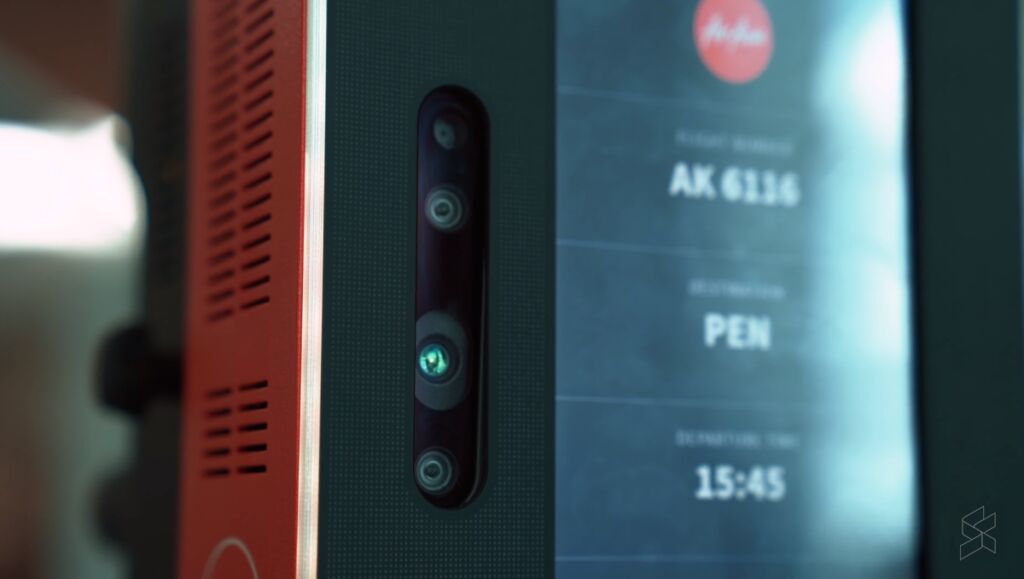 Companies are also ramping up efforts, Covid and digital ID biometric vaccination verification are going mainstream, our faces will become our Covid credentials. A new partnership with global event management software specialist Aventri will integrate Clear's Health Pass tech with Aventri's event registration and mobile app to strengthen health screenings at large events.
Clear's Health Pass, used by more than 130 organizations across the U.S., links a person's verified identity with their COVID status. The system does not require any special equipment at an event and venue staff can be trained quickly and easily in how to use it.
"We're proud to partner with Clear, the emerging leader in biometric screening for the Coronavirus," said Kurt Chessman, Aventri's VP of Corporate Development and Strategy.
And AirAsia has also started rolling out FACES (Fast Airport Clearance Experience System), a facial recognition system that you might be able to experience on your next flight. Essentially, your face is now your boarding pass and it aims to provide a seamless and contactless experience at the airport. AirAsia will only allow fully vaccinated passengers on board their flights and guests are required to submit their vaccination details when they check-in via the app.
On biometric technologies: Thales has released a new blog writing: "With the global digital transformation of the world, facial recognition technology and biometrics at large, have rapidly shown their potential in bringing both the security and the convenience expected for today's applications. While we are still at the early stage of a global adoption, the technology is ideal for the Covid-era by providing a touch-free experience. In particular, facial authentication helps us easily and safely cross borders, enrol to digital services or be granted physical access to a building without the need for keys or badges."
We waste so much time tweeting that Vaccine Passports 'don't work'. They know that. They are not being introduced for public health but public control. They will morph into digital ID & a Chinese-style social credit system. That's always been the end goal of the last 2 years.

— Neil Clark (@NeilClark66) November 10, 2021
The 'unvaccinated' will be barred from their lives and most of you think this is ok. It is not ok. I am ashamed of the lack of outrage about what's happening. I thought we were a country of the brave and the free. Turns out we are mostly subservient cowards. Why does anyone support the concept of a divided society, those that support this are our enemies.
Big tech is building a permanent digital check point surveillance infrastructure, at a macro level to enter each premise. This combines, location data, health data, access control systems, risk scores and biometrics. This is the birth of Industry 4.0 and the beginning of the great reset, a controlled demolition or society which began during the first lockdown. Think about it if no one takes their new on the market boosters from here on in, then no one can do anything, go anywhere, and to save the climate and to reduce carbon this is what they want. It's a trap. Those who blindly go along with it will be screwed over too and eventually vaccine damaged.
https://twitter.com/wakeupfromcovid/status/1457829975680245769?s=20
Everyone wants to get back to normal. Spoiler alert: Vaccine Passports or anything that comes out of their mouths will be the opposite of normal, it will be their new digital slavery abnormal. The vaccine mandates and passports are just a test run on our compliance; just wait, they will be coming for you next.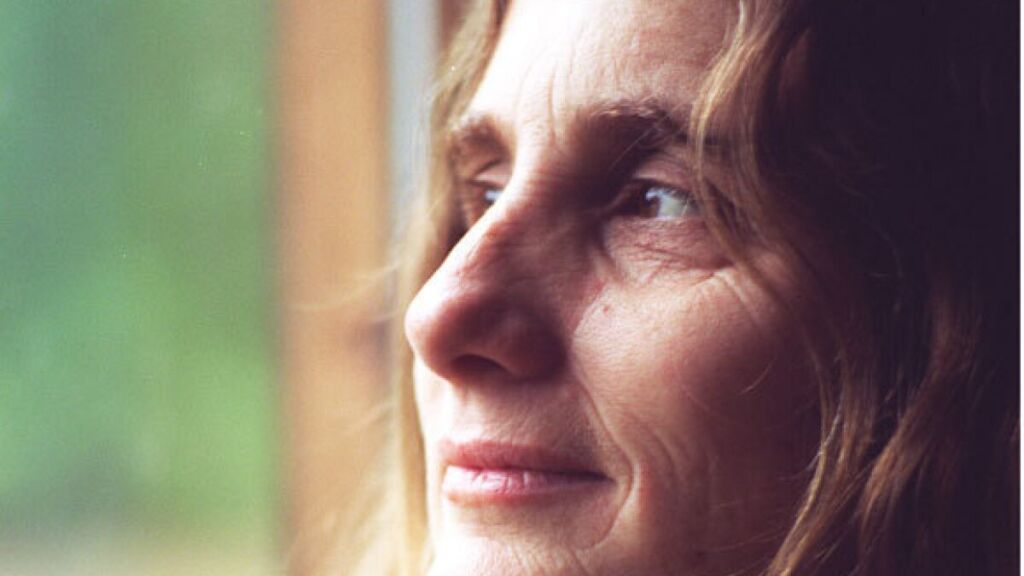 "This system cannot be reformed. It is based on the destruction of the earth and the exploitation of the people." – Judi Bari