The UK government is funding companies that are producing technology which will utilize digital face scans to check people's vaccination status and allow or block them from entering pubs, stadiums and other venues.
The proposed scheme, which is being developed by British tech companies iProov and Mvine using a $103,000 government grant, has been touted as a means to ease COVID-19 restrictions without the use of so-called "vaccine passports."
Supported by the government, iProov is working to create a future in which facial scans could dictate our access to many parts of society.
"Whoever is standing on the door of the pub is going to have to scan the certificate, read the name and date of birth, then ask the person for an ID document, check that the name and date of birth on the ID document are the same, squint at the photograph on the ID document and then make sure that the person in front of them is that person," iProov CEO Andrew Bud said. "To which the answer is, that's not going to happen."
Millions of Brits will refuse to submit to digital face scans to go about their everyday business, but the vast majority will likely accept it without question, creating a two-tier society, those who resist the biosecurity surveillance state will remain permanently in lockdown. pic.twitter.com/6LwRma19YB

— Sikh For Truth (@SikhForTruth) March 30, 2021
Bud says that iProov is also working on alternative methods of verification, but that he believes facial biometrics provide more "integrity" in identification. Such data can only be used for public health purposes, and must include "active, informed, revocable consent", as required by the 2018 Data Protection Act.
The plan being developed by the two companies would indeed see people stare into a smartphone camera, which would use facial recognition to check against NHS data on vaccination and coronavirus test status, reportedly within seconds.
'Tech firms funded by the British government are developing facial recognition systems that could be used by private businesses, such as pubs, as coronavirus vaccine passports.'https://t.co/8YVj6d7J4v

— Sikh For Truth (@SikhForTruth) March 28, 2021
Bud has also said that the facial recognition system would reduce this process to a matter of seconds, streamlining the system. "It speeds the process up and it absolves people of what would otherwise be a very heavy responsibility."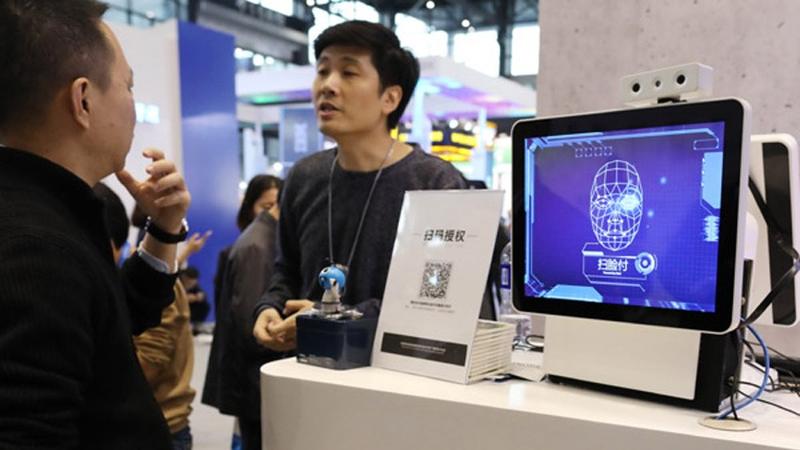 This Orwellian type tech has been widely adopted in supposedly more authoritarian countries such as communist China and Russia, which has installed over 200 million surveillance cameras across the country as a part of its so-called 'Skynet' system.
"There is no legitimate justification for including facial recognition or any other biometric applications in vaccine passport schemes," said Ella Jakubowska, policy officer at European Digital Rights (EDRi), based in Brussels. "This proposal would expand authoritarian, rights-violating biometric mass surveillance in ways that will harm individuals and society for years to come," Jakubowska
UK Now Considering Facial Recognition to Enter Pubs and Events. https://t.co/nQN152l26p

— Sikh For Truth (@SikhForTruth) March 29, 2021
This underscores the fact that the 'vaccine passport' is digital identity as a service and that your face will unlock you whenever you want to engage in basic commerce or other normal leisure activity.
But what happens to people who withhold consent for their biometric data to be used in this way?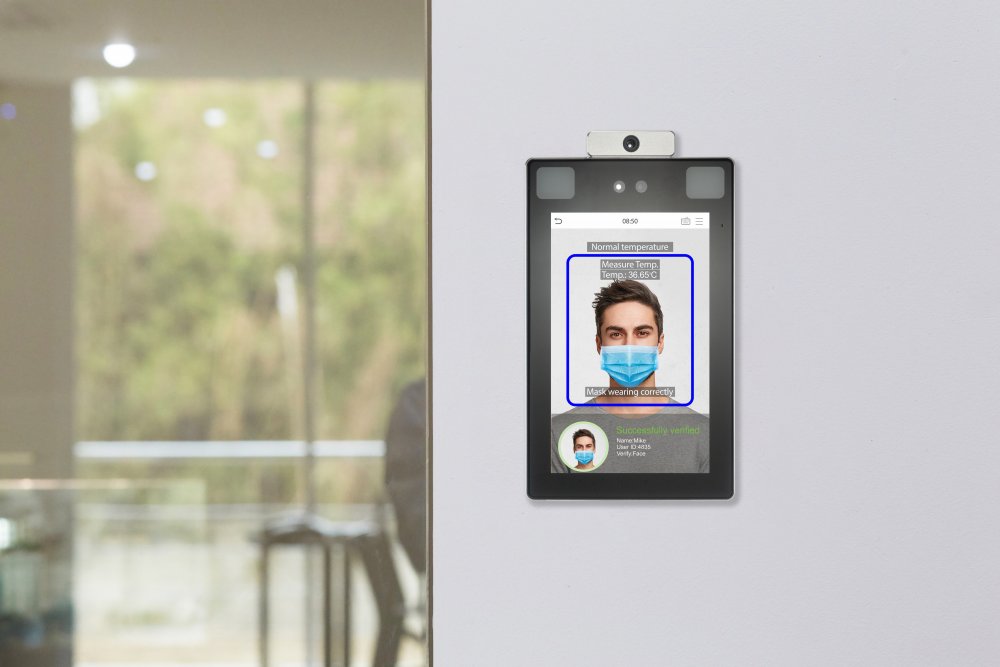 "Whether a pub is entitled to refuse access because someone hasn't given consent to their face verification is a choice for that pub," Bud says. "It's a choice for civil society to take a view as to whether that should take place or not".
"I think that people will be willing to make a one-off investment in enrolling their face," Bud said. "If you have to go through this rather convoluted process of getting the certificate set up, enrolling your face… then that's an investment."
"iProov and Mvine have been working on a project to design and create a COVID-19 testing, recovery and vaccination credential (now termed as a 'COVID status certificate'). Mvine received funding from Innovate UK to develop the technology and take it to trial," Bud explained. iProov and Mvine are currently trialing the solution in social care.
The #VaccinePassport plans being developed by @iProov @Mvine would instead see people stare into a smartphone camera, which would use #biometric facial recognition to check against @NHSuk data on vaccination and coronavirus test status within seconds. pic.twitter.com/vE1BecpbJ1

— Sikh For Truth (@SikhForTruth) March 28, 2021
"If the result is that you can turn up to a thing, show your QR code, present your face, and you're through – that's a lot faster, and a lot more private than the alternatives." – Andrew Bud said
So this quantifies the Vaccine Passport plans being developed by iProov Mvine would indeed see people stare into a smartphone camera, tablet or an attached camera system, which would use biometric facial recognition to check against their NHS vaccination data and coronavirus test status within seconds.
"Someone on the door has to be sure the person in front of them owns the credential."

iProov founder and chief executive, Andrew Bud tells Sky News how a vaccine passport smartphone app may work.

Read more: https://t.co/qPXBbUQ3s8 pic.twitter.com/cN6fwO1qMW

— Sky News (@SkyNews) April 4, 2021
"Creating a COVID status credential scheme raises social, ethical and legal issues — and it is important that the government's review takes full account of all of them," he continued. "It's also important that any credential checks at venues should be inclusive, convenient, secure and respect people's privacy to sustain public confidence. "That is what the iProov/Mvine solution enables," Bud said.
On the Iproov website the company is a world leader in facial biometrics, they say "We authenticate remote users online for onboarding and verification using Genuine Presence Assurance Experts say touchless modalities will likely grow while fingerprint, other touch-based solutions will see their use decline."
In an article on Techrepublic on Vaccine Passports combined with Facial Recognition – "There is a realization that things may not return to what they used to be and we may be in for designing and defining a new norm," says Shiraz Kapadia, CEO and President of Invixium, a maker of multi-modal biometric access control solutions.
Facial recognition executive talks vaccine passports, data privacy, and surveillance

How #VaccinePassports paired with biometric facial recognition could enhance travel for passengers and expedite wait times.https://t.co/Z0DdYlBvSY

— Sikh For Truth (@SikhForTruth) March 28, 2021
Vince Gaydarzhiev, Founder and CEO of Alcatraz, whose solutions also leverage a combination to facial recognition and artificial intelligence (AI) for access control, says that products that require physical touch are going to be phased out by many organizations moving forward and will likely not even be specified for most projects. "The importance of biometrics, especially those that don't require any (physical) interaction will be key in the future," he says.
Organizations are now working to deliver digital health credentials, "COVID passports" to provide traveller health information and jumpstart air travel in the months ahead. Could a vaccine passport paired with facial recognition enhance travel for passengers and expedite wait times at the terminal?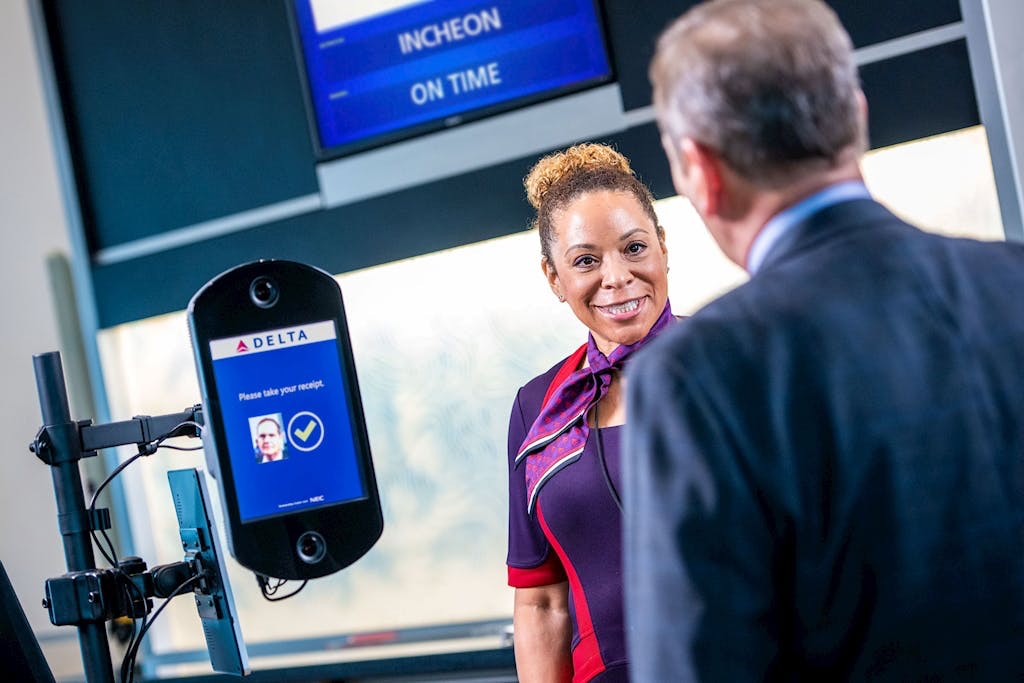 "The technology is there now [and] ready to be used. It's just a question of adopting it, but putting in the correct governance, and showing and sharing with the public that their data is safe" said Rob Watts, CEO of Corsight AI.
Facial (and iris) biometric recognition provides passengers the ability to go touch-free and paperless.
https://twitter.com/SikhForTruth/status/1378396797882761218?s=20
Bud also has said. "We're going to live in a new world in which we have to continuously live with a level of risk that we're not used to living with… These technological solutions, these regulations, will help to mitigate these risks – but they won't eliminate them."
In the next few months certainly by Autumn and into the Winter of 2022, if and when this technology arrives, we may well be entering into a type of Minority Report. We will have to see the level of backlash from the public and if governments will continue to steer and shape the public's mind, into this level of dystopic surveillance utopia.
"This is intrusive, discriminatory technology that transforms the power dynamics of ordinary spaces." – Jennifer Cobbe, University of Cambridge.
Hey, it was just three weeks to flatten the curve and now we are fast turning into China. What will it take to wake the masses up? this is not for one virus, if they did wake up this could be over in no time.