With the soon to be released EU's digital ID wallet, European digital identity companies have agreed to form a new consortium to deliver cross-border digital payments.
Multi-country Consortium Comes Together to Launch Pan-European Payments Pilot for EU Digital ID Wallet – Intesi Group
A new multi-country consortium of Europe's most trusted identity born to deliver a large-scale, cross-border payments pilot strongly aligned with the aims of the European Commission's EU digital identity wallet program.
The consortium is led by Nobid (Nordic-Baltic eID Project) and includes six countries (Denmark, Germany, Iceland, Italy, Latvia, and Norway). They will collaborate with government agencies, banks, and technology providers to integrate digital payments and digital identity across borders.
One of the priorities of the EU's digital ID wallet program is payments and by leveraging existing payment infrastructure, the implementation would enable payment issuance, instant payments, account-to-account transfers, and both in-store and online payment acceptance.
The digital wallet for the EU has been in development since mid-2021 and will allow citizens across the continent to verify their identities, access public and private services, and store sensitive digital documents all in one place.
The consortium's proposal is one of four pilots for digital identity wallets in the EU, with the project designed to streamline cross-border payments, such as the European Payments Initiative (EPI) and the Digital Euro, yes, a CBDC.
Leaders in banking and payments have supported the project, including DSGV in Germany, DNB and BankID in Norway, Nets in Denmark, Intesa Sanpaolo, PagoPA and ABILab in Italy and Greiðsluveitan in Iceland.
"For the EU digital ID wallet to thrive, it needs a reference implementation that sets the bar high. The consortium has all the ingredients for success: multi-nation participation; extensive digital identity experience; a hugely compelling use case and the backing of the best in the banking and payments industry. We are hugely excited to turn the EU vision into a reality and make smoother, more readily available ID services possible for all." – Tor Alvik, project manager of the consortium said.
Steffen Sutorius, Director of the Norwegian Digitalisation Agency said of the project: "Digital payments have been part of the daily life of Norwegians for years. Leveraging our experience and expertise in this area makes a strong foundation for carrying out a large-scale pilot of the payment use case and the EU Digital Wallet." –
CBDC:
The announcement of a digital identity and wallet may be linked to a decision on a digital euro. Over the past 12 months, EU leaders have openly and frequently discussed CBDC, with leaders highlighting the importance of a digital identity wallet for a successful digital euro.
Burkhard Balz Member of the Executive Board of the Deutsche Bundesbank, said that "a digital euro also fits in well with other digitalisation efforts by European legislators. The digital identity wallet planned as part of the revised eIDAS Regulation could be given an additional boost if a digital euro could also be held in such a government wallet."
Also "The EU Digital Identity Wallet does not have to remain limited to identity, but could also include services related to data sharing, assets and CBDCs." Wrote Innopay.
"Digitalisation of services is vital for all EU banks, and its importance has been amplified by the COVID-19 pandemic. The adoption of the EU digital ID wallet will accelerate the digitisation of the banks." – Wrote Oana Ifrim from Voice of the industry in 2021.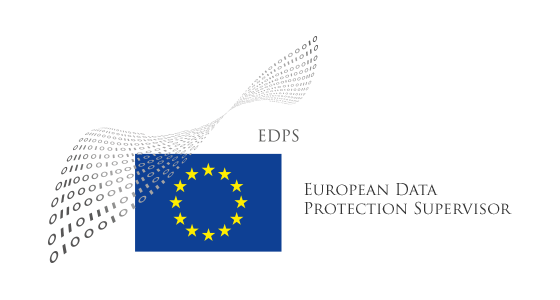 The EU Digital Identity Wallet: Episode 3 - Digital Euro
traineepodcast_03episode_linkedin.png What are the Wallet's implications for Digital Currency? Welcome to the final episode of a three-part podcast series focused on the EU Digital Identity Wallet (DIW), organised by the trainees of the European Data Protection Supervisor and European Data ...
The idea of the EU Digital Identity Wallet connected to a Digital Euro has already been discussed in an EU podcast earlier this year effectivley running of the digital euro within the Digital Identity Wallet.
And in 2021, Claus Christensen of Know Your Customer Ltd, wrote that the role of digital ID should advance a CBDC: "Having a functioning digital ID scheme for the provision of financial services already in place could be an incentive to adopt a wholesale CBDC model that leverages an existing and extensive network of commercial banks and PSPs."
Just last month in the working paper series from the European Central Bank on the the economics of central bank digital currency wrote: "The introduction of digital cash in the form of a CBDC appears to be the only solution to guarantee a smooth continuation of the current monetary system."
The World Economic Forum also wrote in August that: "Digital identity must be front and centre for the world economy." And that "It must be the foundational element to our digital economy."
As a result of this new digital identity and CBDC system, all our transactions will be electronic by the year 2030, and that is what is now being offered to Europeans and other western nations. According to the EU, it's planning to insert itself between all transactions in our economy so that it can verify if you are allowed to conduct them or not. For a free society, this is becoming a big problem.
Earlier this year Pippa Malmagren at the World Government Summit 2022 said that: "We are on the brink of a dramatic change; we are about to abandon the traditional system of money and replace it with a new one, Digital CBDC, which will give us greater clarity over every single transaction."
The global bankers want to install a Central Bank Digital Currency. But it's not a currency, what we are talking about is a "Tokenised Control System" that is going to be implemented.
💸 "In a cashless society the power is transferred from people to the corporations & the State"

Cash is human. Cashless is inhuman.#CashFriday #UseMoreCash pic.twitter.com/Yh9EyChuoR

— STOPCOMMONPASS ❌ (@org_scp) September 9, 2022
Is there anything we can do? Yes, cash is still king and the ultimate form of privacy, we should use it in every transaction. We should demand it, our purchases shouldn't be tracked to determine compliance or be recorded in a digital wallet.