ULEZ (Ultra Low Emission Zone) will now cover all London areas, from the M25 to Sevenoaks.
Sadiq Khan, the mayor of London and ULEZ crusader, recently got back from a C40 Cities Climate summit in Buenos Aires.
He was joined by five staffers. Just that trip, one of many the Mayor of London has made, generated three tons of CO2.
Apart from the hypocrisy, his plans are going ahead, and the London Mayor's war on private vehicle owners will continue.
Sadiq Khan, a member of the WEF, announced that the ultra-low emission zones would be expanded to cover all of London by August 2023.
Under the proposed ULEZ system, all drivers will be charged £12.50 a day.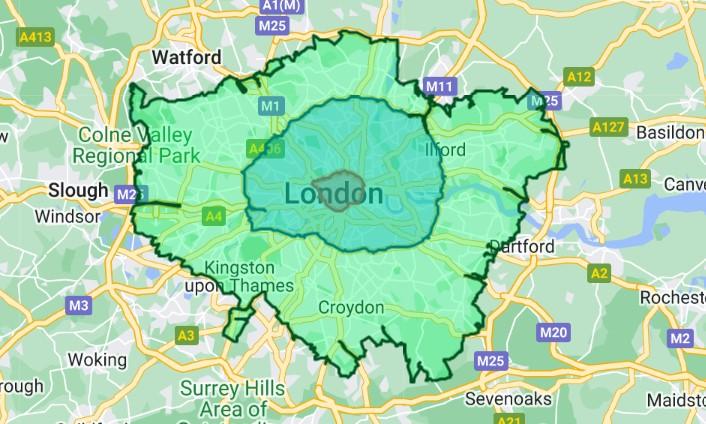 The boundaries will be extended from just inside the North and South Circular roads to the edge of Greater London.
So, if I go to West London towards Heathrow or Hillingdon, I have to pay £12.50 a day. Londoners aren't the only ones who have to pay.
'If Sadiq can't get you out, he will price you out. All for your own good!'

Laurence Fox reacts to Sadiq Khan expanding the London ULEZ zone to cover the whole capital from next year.

📺 Freeview 236, Sky 512, Virgin 604
🖥 GB News on YouTube https://t.co/Wa58gYHxmd pic.twitter.com/GshhwDTVc4

— GB News (@GBNEWS) November 25, 2022
In the "expanded" area – the outer ring between the North/South Circular and the M25 – about 15% of cars aren't compliant and have to pay (or face a fine of £180). There are currently around 200,000 cars. This affects diesel cars the most: Cars and vans with Euro 6 engines, which have been available since 2016, are exempt from the ULEZ. There will be a charge for anything older than 2016.
A recent TfL consultation which ran until July 29 saw thousands of people say NO to the expansion. 60% of respondents are believed to have opposed the expansion, but the globalists don't care because they are working for the UN, G20 and the World Economic Forum.
As part of the "Great Reset," ordinary people will be forced out of their cars. This policy was already decided outside democracy by the transnational elite – and it was always going to be imposed.
Nick Rogers, the GLA Conservatives' transport spokesperson, said:
"Now is not the time to hammer Londoners with a £12.50 daily cost of living charge. Residents have made their views very clear to the mayor: they do not want the ULEZ expansion."
😡 ULEZ EXPANSION GOING AHEAD 😡

It is an absolute disgrace that the Labour Mayor of London has today announced that ULEZ will be expanded to the whole of London, including #Carshalton and #Wallington. #TheULEZScandal pic.twitter.com/G2KtcgVGSO

— Elliot Colburn MP (@ElliotColburn) November 25, 2022
While Elliot Colburn, Conservative MP for Carshalton and Wallington, posted a video online stating he is "very, very angry" with the decision. He said:
"This means those with older cars will be paying £12.50 every single day that they use their car. Frankly, this is a disgusting move. I am absolutely appalled that the mayor has ignored the views and wishes of the overwhelming majority of Londoners that took part in the consultation. I am also indebted to the thousands that have signed petitions."
Mario Creatura, a councillor in Croydon, said it would affect people outside of London too. He said:
"It's not just Londoners affected. My residents and SMEs in Coulsdon have many friends, relatives or customers that will now be charged £12.50 a day if they want to visit. It'll hurt families and local traders, still recovering from the pandemic. An appalling move."
There is currently no evidence that links ULEZ to improving air quality in London, to extend it without this evidence, against a TFL survey which shows 68% are against, is an utter disgrace from @MayorofLondon
This costs the taxpayers hundreds of millions to implement.

— Adam Brooks 🇬🇧 (@EssexPR) November 27, 2022
The ULEZ expansion across Greater London will cost the public over £200 million. And that's mainly designed to fund hundreds of digital spy cameras and infrastructure for detection and enforcement to make sure motorists pay the £12.50 a day.
Essentially, the powers-that-be are trying to influence the public to behave in a more sustainable way. Typically, they do this by fining and incentivizing people to do the right thing. Carbon tracking banking apps do the same thing, monitoring every transaction for compliance.
In 2023, he plans to expand the Ultra-Low Emission Zone (ULEZ) to all 32 boroughs in Greater London. Cars that don't comply with ULEZ will be charged every day. Police will get all car movement data from the new camera network at a cost of £200 million.
With 127,373 cameras for 9,540,576 people = 13.35 cameras per 1000 people, London is already one of the most watched cities in the world.
Automatic number plate recognition (ANPR) cameras may actually be illegal and that the UK extends their use 'at our peril', the government's surveillance tsar has already stated.
And in a recent joint statement from Harrow, Hillingdon, Bexley and Croydon councils, Hillingdon Council Leader, Cllr Ian Edwards, said:
"Hillingdon remains vehemently opposed to these half-baked plans and we will do everything in our power to stop them from going ahead."

"London cannot be treated with a one-size-fits-all approach when the make-up of inner boroughs is incredibly different to ours."
Muniya Barua, the deputy chief executive at BusinessLDN, gave the game away by wanting to accelerate plans for a "smart road pricing scheme."
A smart road pricing scheme? So this won't end with the expansion of the ULEZ.
With the introduction of intelligent cars, smart roads, and connected cameras. There may be a fee per mile for traveling and Big Brother monitoring you.
There is all being done in the name of air pollution, but really this is about the great reset and agenda 2030.
Muniya Barua said: "With congestion costing the economy over £5bn a year and a 27% reduction in car miles required to hit our net zero targets, this has to be a priority."
To meet net zero agenda, up to 30% of car miles must be reduced. Regardless of public opinion, they're doing this to attain their Agenda 2030.
The mayor has said: "There's no time to waste when people's lives are on the line and we are facing a climate crisis."
London mayor Sadiq Khan is so committed to the climate agenda he is publishing his first book, described by his publisher as a "warm and practical guide" to tackling the climate emergency. According to publisher Hutchinson Heinemann, Khan's book Breathe will outline seven ways "environmental action gets blown off course".
"If, in the post-pandemic era, we decide to resume our lives just as before (by driving the same cars, by flying to the same destinations, by eating the same things, by heating our house the same way, and so on), the COVID-19 crisis will have gone to waste as far as climate policies are concerned" — COVID-19: The Great Reset, Klaus Schwab & Thierry Malleret, 2020
For the globalists at the WEF, it means achieving net zero no matter what. Many of the sessions at this year's Davos events were aimed at climate change and covered many of the SDG's.
Unelected globalists are using the climate to reshape the world.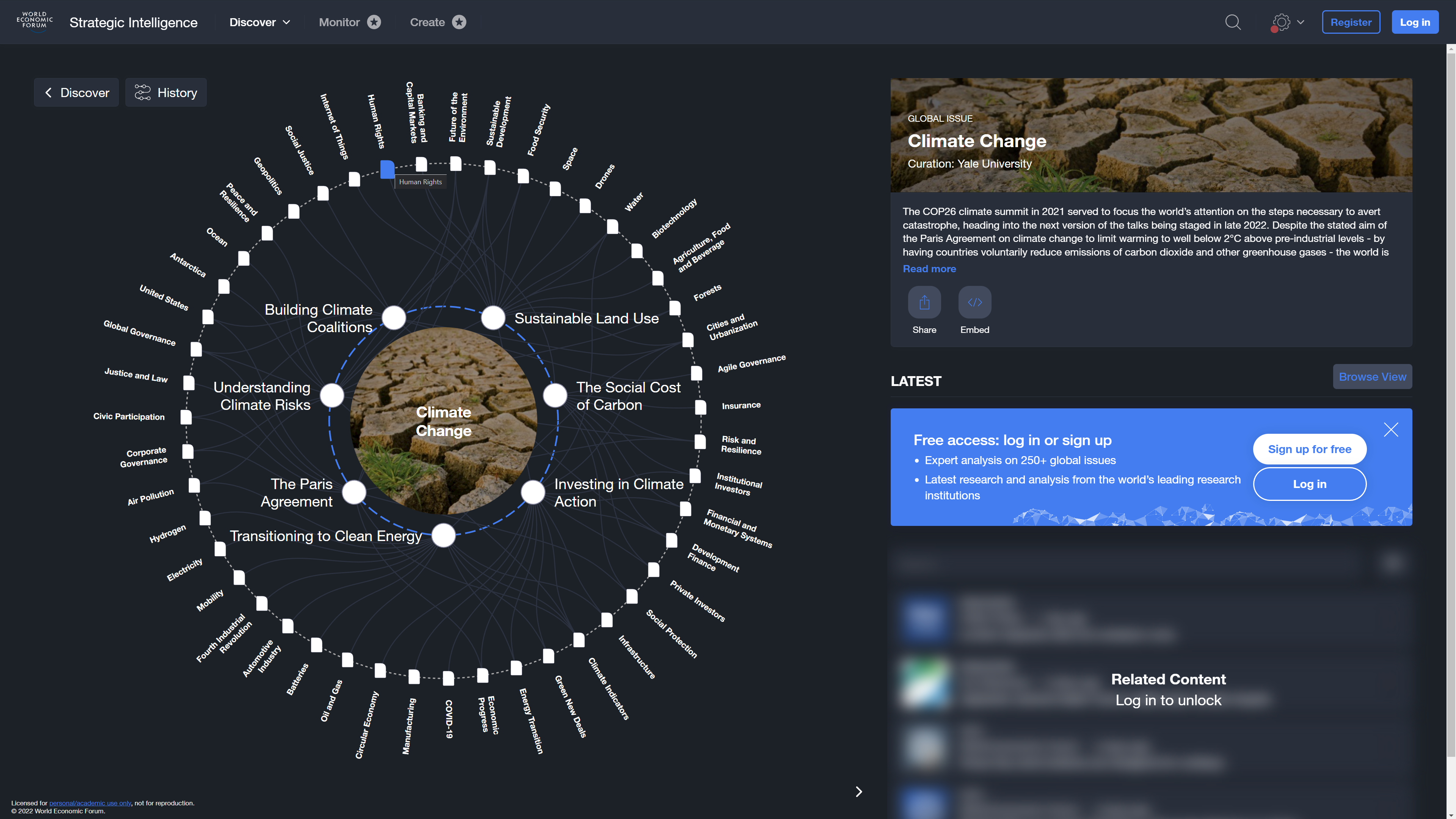 In what is already a cost of living crisis, people now have to pay to use the roads they need. This is another element of making people poorer and more dependent on the state.
Aside from motorists, farmers are also being targeted. For example the Netherlands is set to close up to 3,000 farms to comply with EU nitrogen pollution rules. And it's the same game everywhere. Climate change is now driving global and local policy.
To prove this fact I studied the recent G20 Bali Leaders Declaration. The term net zero appeared 95 times.
For instance, "In the context of strengthening global efforts to reach the goals of the United Nations Framework Convention on Climate Change (UNFCCC) and the Paris Agreement, as well as implementing our COP26 commitments, our policy mix toward carbon neutrality and net zero should include a full range of fiscal, market and regulatory mechanisms including, if appropriate, the use of carbon pricing mechanisms and incentives, and phase out and rationalize, over the medium term, inefficient fossil fuel subsidies that encourage wasteful consumption and commit to achieve this objective."

According to the United Nations: "The Group of 20 are responsible for about 75 per cent of global greenhouse gas emissions."
There are over 1000 cities, over 1000 educational institutions, and over 400 financial institutions participating in the Race to Zero and London is one of them. And they have pledged to take rigorous, immediate action to halve global emissions by 2030.
These diabolical plans are to make energy, gas, fuel, and food prices skyrocket. To starve out so called useless eaters. More importantly, it represents a drive towards a highly controlled digital economy, towards smart sustainable cities and smart sustainable people and their behaviours using the power of the fourth industrial revolution.
In the end they don't want you moving around, they don't want you traveling, not locally or internationally, because ultimately we are the carbon they're trying to reduce.