Hello friends,
My name is Derrick Broze, investigative journalist, filmmaker etc originally from Texas, living in Mexico since March 2020. My website is The Conscious Resistance. I am an ally of Sikh and others on here.
I wanted to mention an event I am co-producing in 2 weeks. It's called The Greater Reset Activation.
We launched it in late 2020, first gathering in Jan 2021 – at the same time as the Davos meeting – as a direct response to the WEF's Great Reset.
Just as the WEF does, we gather for 5 days. However, we gather together the brightest minds focused on solutions in 5 areas: permaculture and food independence; mental, physical and spiritual health; getting off big tech/decentralized tech; building parallel systems; and homesteading and building intentional communities/ecovillages that opt out of the coming Technocracy.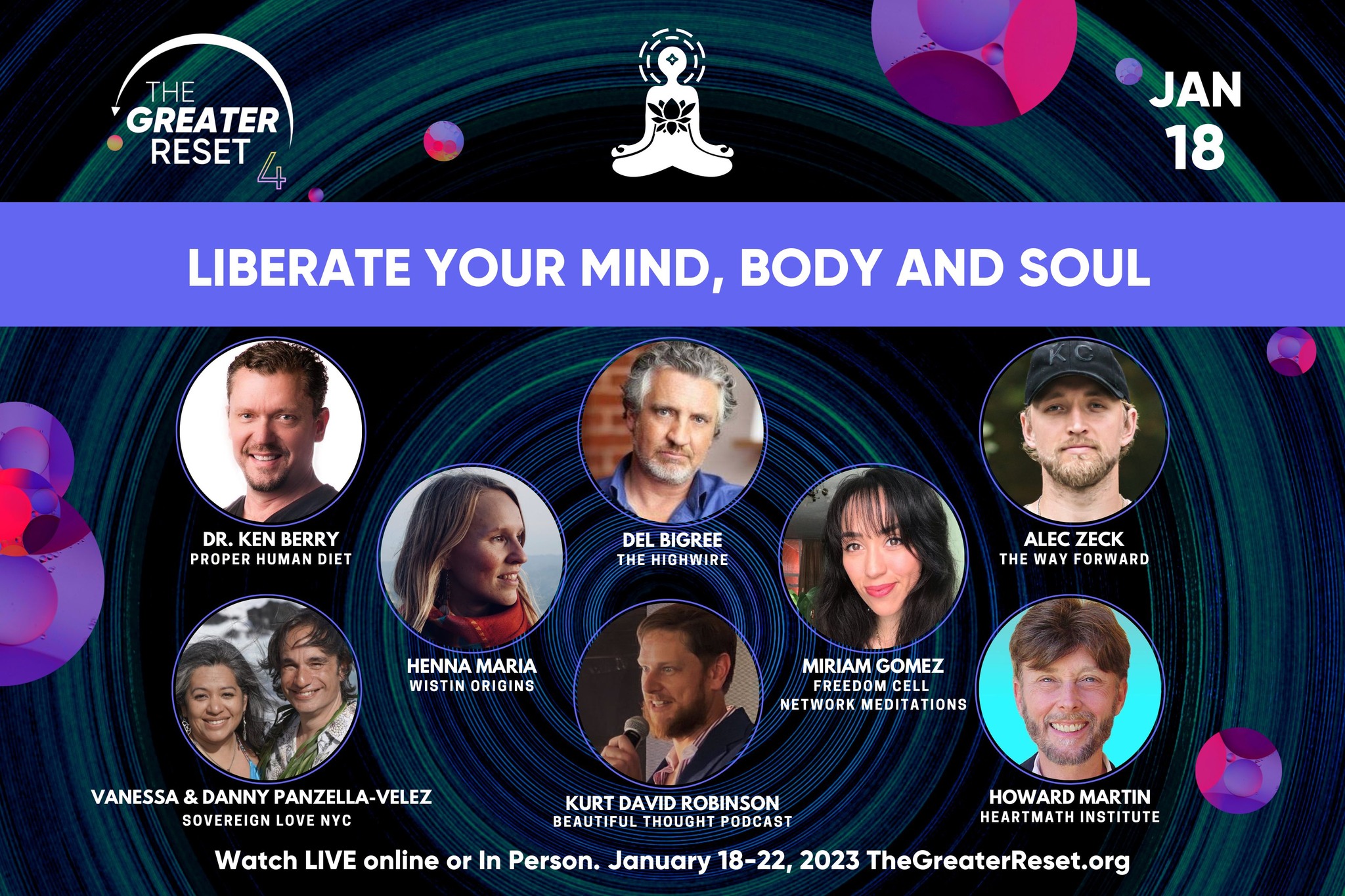 The Greater Reset 4: Co-Creation is taking place January 18-22nd in Central Texas and Central Mexico.
We will also be streaming for free on our website.
The entire event is solutions focused.
We call it an "activation" because our true goal is to motivate, inspire, and activate the Freedom/Truth community to get out of the slavery systems.
The gathering is super inspiring for those in person as well as those watching online.
I am humbly asking for any promotion of TGR4 to your respective audiences and communities. I am available to do interviews to share more about the gathering and the group behind it – The Freedom Cell Network.
******
Are you sick of being told "you will own nothing and be happy"?
Are you sick of being told how to live your live by the mainstream media?
Are you exhausted with truth community focusing only on the problems?
Are you ready to do something about it?
Let's take action together. Join The Freedom Cell Network in January 2023 as we return with The Greater Reset 4: Co-Creation
The Greater Reset is a 5 day in-person and online gathering where solutions-focused speakers and organizations share practical steps for individual and collective liberation.
The Greater Reset 4 will focus on activating 5 focus areas over 5 days:
January 18 – Liberate Your Mind, Body, and Soul – Day 1
January 19 – Permaculture & Food Independence – Day 2
January 20 – Agorism & Parallel Networks – Day 3
January 21 – Take Back Our Tech – Day 4
January 22 – Building Free & Conscious Communities – Day 5
Join us from January 18th to the 22nd, 2023, as we gather online, in person in Central Texas and Morelia, Mexico! View the speakers list at https://www.TheGreaterReset.org