Vaccine passports could be about to become a reality as trials get underway to allow mass events to take place again and as countries begin to lift coronavirus lockdowns, biometric identification is coming in to help verify those who have already had the infection, carried out a recent test or had a vaccine.
Any "Covid passport" scheme to prove people in England are safe to attend mass-audience events would be "time-limited", the government has said, and the Sports Minister Nigel Huddleston said the trials would be a "learning experience" and that no decisions have yet been made about processes or vaccine certification. Meanwhile in Scotland, Sturgeon says vaccine passports could be trialled soon.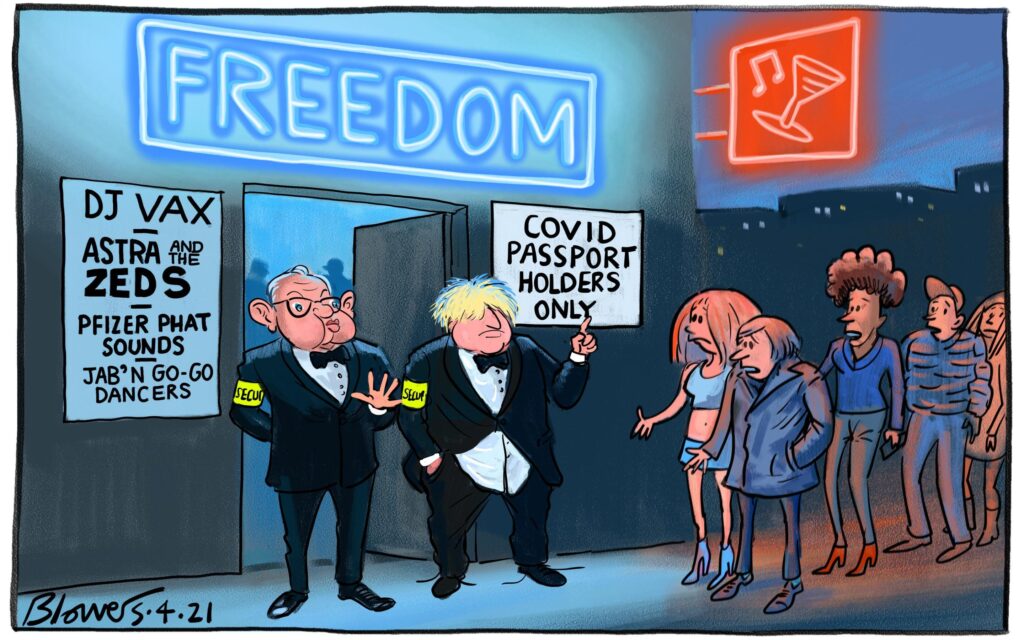 In an article posted in April of 2020.
Biometric IDs can be 'gamechanger' in coronavirus antibody tests, vaccine
As countries begin to lift coronavirus lockdowns, biometric identification can help verify those who have already had the infection, and ensure that the vulnerable get the vaccine when it is launched, health and technology experts said.
It states that the "new biometric ID systems can keep a record of such people and those getting the vaccine", said Larry Dohrs, Southeast Asia head at iRespond, a Seattle-based non-profit that launched its technology last year for this purpose. "We can biometrically identify the individual and tie them to the test results, as well as to a high security documents. The person then has 'non-refutable' proof that they have immunity due to antibodies in their system," he said.
Governments around the world are now saying that Biometric IDs could be 'gamechanger' for tests, vaccines, and it's the only way for us to come out of lockdowns. These digital identity systems have already been used in many countries before, linking biometric data such as fingerprints and iris scans to a unique digital codes, allowing for remote identification. See India Aaadhar and China.
It's interesting because iRespond's partners include the usual suspects, Microsoft, ID2020 and the John Hopkins University School for Public Health. iRespond worked with the ID2020 Alliance which is a public-private partnership committed to improving lives through digital identity. In September 2015, the United Nations adopted the 2030 Sustainable Development Goals, which stressed its commitment to "provide legal identity for all, including birth registration" by 2030.
The mission of the ID2020 alliance is "Accelerating technology to ensure that everyone in need has access to a unique digital identity as part of their basic human right." And they plan to provide a digital ID for everyone on an international scale.
According to their site, "A unique convergence of trends provides an unprecedented opportunity to make a coordinated, concerted push to provide digital ID to everyone," During the 2019 summit, ID2020 announced its latest program "Recognizing the opportunity for immunization to serve as a platform for digital identity, this program leverages existing vaccination and birth registration operations to offer new-born's a persistent and portable biometrically-linked digital identity."
When you read further, these 'trends' include rising global connectivity, emerging technologies such as blockchain and biometrics and a global call for a "New model of ID."
iRespond also worked with ID2020 on a decentralised digital identity project for refugees in Thailand and they also carried out a similar project for vaccinating against HPV in Sierra Leone again linking to digital ID's. iRespond's technology connected four major hospitals, enabling them to share anonymous vaccination data across a centralised digital health network.
Now, firms such as iRespond and Simprints, a UK-based non-profit that develops biometric IDs for health and humanitarian use are adapting their technology for the next steps. Many biometric systems are based on fingerprints, which can be a transmission risk for the coronavirus, so Simprints is developing a "touchless" technology that scans the face or the palm, said chief executive Toby Norman.
https://twitter.com/SikhForTruth/status/1378768903011176449?s=20
It noted specifically that "the pilot will offer blockchain-based digital identification, linked to individual users through iris recognition, for refugees accessing the IRC's services in the Mae La Camp in Thailand." Having a "digital identity" would allow refugees "to access improved, consistent healthcare within the camp" with plans for the same system to eventually "electronically document both educational attainment and professional skills to aid with employment opportunities."
It was revealed to be just the first step in an effort that aims to equip the projects entire refugee population with secure and portable "digital wallets" that will hold not just their medical records but also their educational and vocational credentials, camp work histories and myriad other records," ostensibly including financial activity.
This is particularly likely given that iRespond also partnered with Mastercard, another ID2020 partner that is closely allied with the company, Trust Stamp, a biometric identity platform that also doubles as a vaccine record and payment system. Everest who works with ID2020 and defines itself as a "decentralized platform incorporating a massively scalable payment solution, Everchain, with a multi-currency wallet, EverWallet, and a native biometric identity system, EverID. Everest delivers a complete solution for a 'new economy.'"
Were these pilot project pre cursers to the digital identity systems now rolling out across the world, the same companies involved in the pilots are the same ones now being used to roll out Vaccine Passports.
What's the difference between face #verification and face #recognition?

Face verification = one-to-one process on a device, with direct benefit and privacy for end user.

Face recognition = one-to-many, limited direct benefit and privacy.https://t.co/STFlYxGqnG #iProov pic.twitter.com/JgSRkJISAy

— iProov (@iProov) April 5, 2021
Indeed, the plan could very well be to link our biometric data with face recognition cameras and Digital ID which will contain an abundance of data, right now our health and vaccine data, but that platform could be easily extended to include payments at any point depending on future events.
We already know the Covid-19 vaccine passport app could require people to give their location data to a central database meaning people could be tracked in real time.
"Someone on the door has to be sure the person in front of them owns the credential."

iProov founder and chief executive, Andrew Bud tells Sky News how a vaccine passport smartphone app may work.

Read more: https://t.co/qPXBbUQ3s8 pic.twitter.com/cN6fwO1qMW

— Sky News (@SkyNews) April 4, 2021
Vaccine Passports could setup the backbone for an oppressive digital ID and tracking system which may lead to a health apartheid that would be incompatible with a free and democratic country. This may normalise identity checks, health inspections and increase state control snooping over citizens.
Vaccine Passports could also constitute one of the most fundamental alterations between the individual's relationship with the state in our modern period. If followed to the natural conclusion, they would be far more radical and far-reaching than Tony Blair's plans for ID cards. The scheme if not decentralised could potentially hand government and private companies our intimate medical information and threaten to make that intrusion a precondition of participation in civic life.
Just wait till the public find out that Covid Status Certification is coming to their workplaces: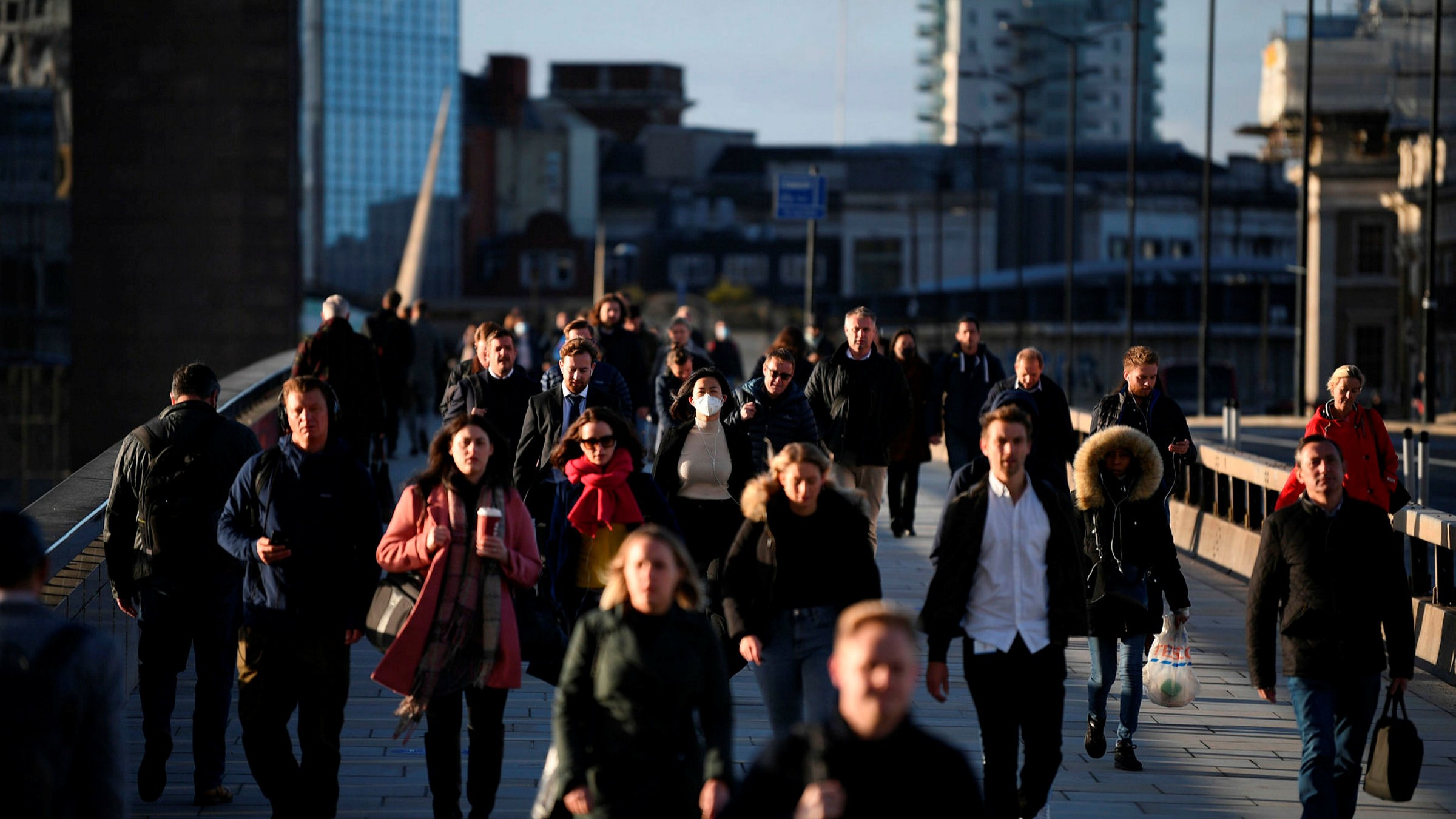 UK ministers weigh Covid certificates for offices
UK ministers weigh Covid certificates for offices
Review comes as business leaders call for greater clarity over return to workplace
They are inducting us into a system, a Verifiable Credentials (VCs), non-standard decentralized identifiers (DIDs) and Blockchain system. This is to create for us a digital identity and to prepare us, not only for the next pandemic, but maybe for payments, the possibilities are endless and once we are in this system, it'll be almost impossible to get out.