Vaccine Passports via digital identity was always the end goal of the global pandemic, the elites have been planning this from the project get go. Many countries are rolling out a digital identity system in some format or another which are being called, health passports, covid passes and green certificates etc.
These digital ID's will eventually hold not just our vaccination history and compliance scores but our entire medical data, smart biometric data, movements, and identity access management data which will ultimately interface with the global 5G smart city grid.
One year ago, China's Xi Jinping was pushing for a global Covid QR code. A global interoperable vaccine passport and back then people were saying that he would struggle to convince the world, but that's not the case anymore. The world has pretty much welcomed China's vision of their pandemic technology with open arms, but it's a trap.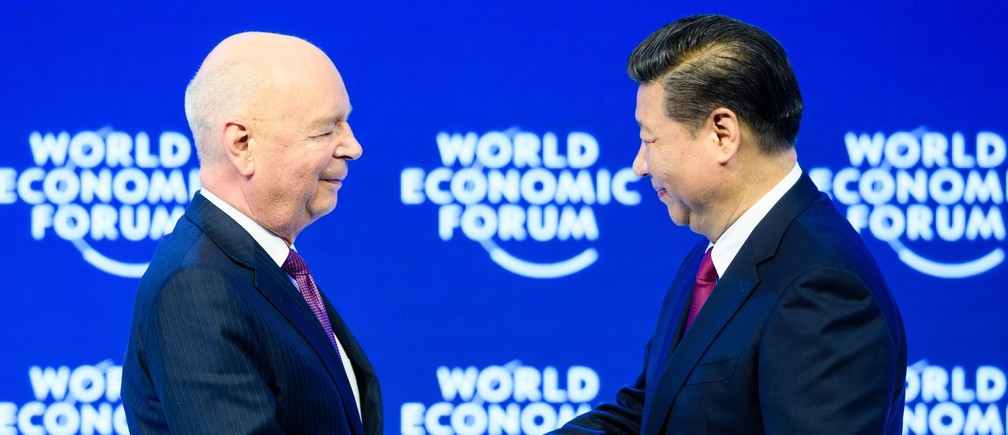 Speaking at the virtual G20 leaders last year President Xi said that to ensure the "smooth functioning" of the world economy during and post pandemic, countries needed to coordinate a uniform set of policies and standards, he said "China has proposed a global mechanism on the mutual recognition of health certificates based on nucleic acid test results in the form of internationally accepted QR codes. We hope more countries will join this mechanism."
A year on, countries have implemented this surveillance technology with the view they could avoid further lockdowns and restrictions. In France starting January 15th, 2022, booster jabs will become a compulsory requirement to have a valid vaccine passport. In France six million adults have already received their third booster doses, leaving 19 million people who will be eligible and if they refuse, we will see millions of people unable to access basic services.
The EU has also proposed a 9-month expiry date on vaccine passports for travel. Thus, the time limits on vaccine validity suggests boosters will be needed regularly by tourists who had their second jabs more than nine months before their trips.
What on earth is going on? For anyone new to this subject, let's flesh this out a little bit, firing off some key quotes and articles and build up the picture.
The United Nations Development Programme along with UN Legal Identity Task Force organised an online event in May 2021 to look at the role of the private sector in bringing in legal identities for everyone in the world as part of sustainable development goals which included vaccine certificates.
The UNDP roundtable saw the participation of the private sector, governments, academia, development partners and UN agencies and the report based on a series of these talks was released. The UNDP, UNICEF and the UN Department of Economic and Social Affairs (UNDESA) are co-chairs of the Task Force.
According to the UN, legal identity is defined as the basic characteristic of an individual's digital identity (such as, name, sex, place, and date of birth etc) conferred through registration and the issuance of a certificate by an authorised civil registration authority after birth. The private sector was trying to promote private-public partnerships to help bring rapid digitisation with the help of digital identity.
The same model has been actively implemented in India with Aadhaar. Aadhaar is a digital identity on top of which India digitised all its services and allowed the private sector to access the Aadhaar application programming interfaces (API) too.
The role of digital identity is not just limited to national identity, oh no, it's also extended to other services such as vaccine certificates and global digital identity solutions. In this meeting there was a debate on the usage of digital identity to issue vaccine certificates and to allow the data sharing between countries using this digital identity with several countries sharing their vaccine certificate data with each other through standard application sharing interfaces.
Quote from the meeting: "The private sector has a significant role to play in enabling government to rethink and understand in a different way, how they need to be able to manage legal identity." said Titi Akinsanmi, Public Policy Lead, West and Francophone Africa, Google.
You see: "The pandemic has shone a light on the need for digital identity management technologies for patients and healthcare professionals." – From the Future Identity Festival Agenda 2021.
Cristian Terhes so eloquently put it and hit the nail on the head. "Clearly what we are witnessing right now is the Chinafication of Europe, what is happening in China with social credit scores, we are seeing the same system being implemented right now under the leadership of Ursula von der Leyen". 
Nails It: "Clearly what we are witnessing right now is the Chinafication of Europe, what is happening in China with social credit scores & we are seeing the same system being implemented right now under the leadership of Ursula von der Leyen". – @CristianTerhes pic.twitter.com/TAuLix7MNc

— Sikh For Truth (@SikhForTruth) November 25, 2021
The World Economic forum (WEF) has been involved in the strategic management of the coronavirus pandemic from the beginning, with a major emphasis on using the pandemic as a catalyst for digital transformation and the global introduction of digital identity systems.
The WEF was, together with the Gates Foundation, a sponsor of the prescient "Event 201" (the 201 is short for 2021), coronavirus pandemic simulation exercise, held in New York City on October 18, 2019, and the same day as the opening of the Wuhan Military World Games, seen by some as "ground zero" of the global pandemic.
The WEF has been a leading proponent of digital biometric identity systems, arguing that they will make societies and industries more efficient, more productive, and more secure.
In July 2019, the WEF started a project to "Shape the future of travel with biometric-enabled digital traveller identity management". Called KTDI, in addition the WEF collaborated with the ID2020 alliance, which is funded by the Gates and Rockefeller foundations which runs a program to "provide digital ID with vaccines".
ID2020 sees the vaccination of children (now adults) as "an entry point for digital identity."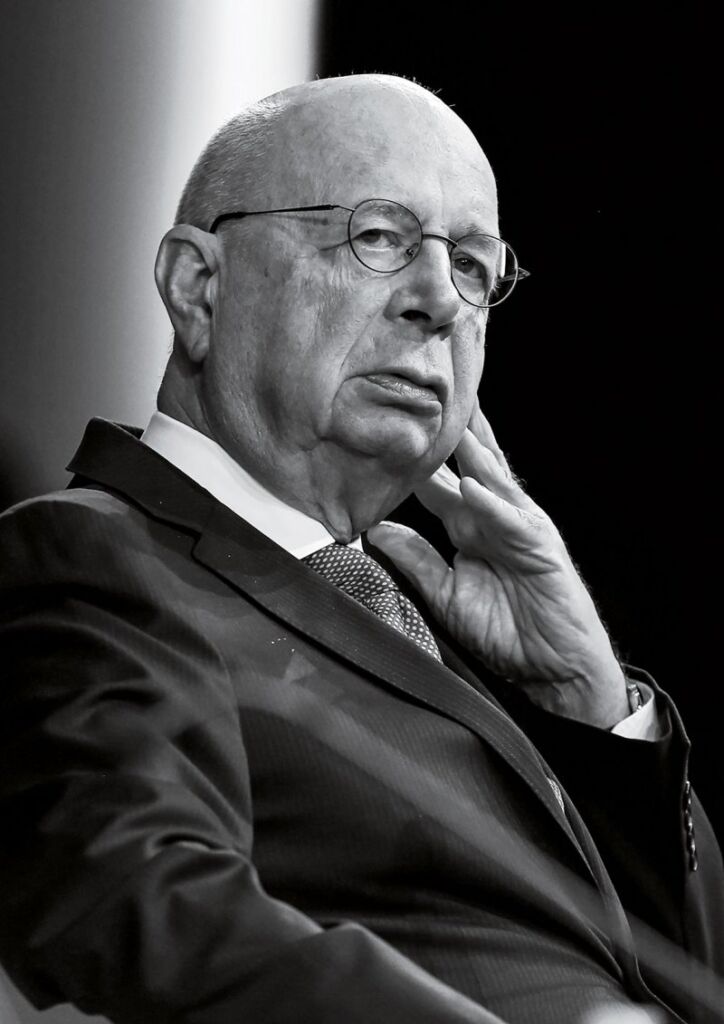 WEF founder Klaus Schwab is the author of the book COVID-19: The Great Reset, published in July 2020, which argues that the coronavirus pandemic can and should be used for an "economic, societal, geopolitical, environmental and technological reset", which includes the advancing of global governance, accelerating digital transformation, and tackling climate change.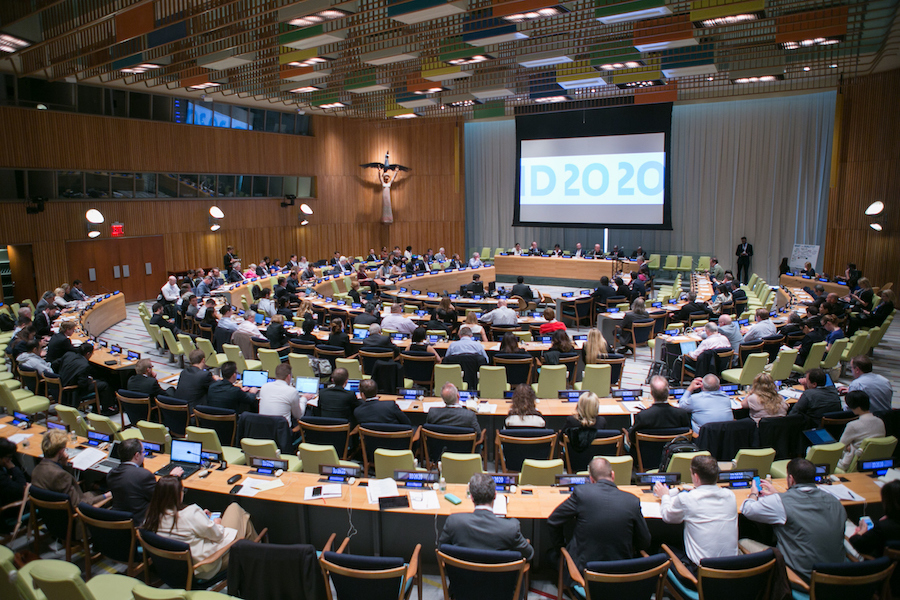 On Friday, 20 May 2016, ID2020 a strategic, global initiative launched in response to the Sustainable Development Goal 16.9: "Provide legal identity to all, including birth registration, by 2030", in collaboration with the United Nations Office for Partnerships, hosted the "ID2020 Summit – Harnessing Digital Identity for the Global Community" at the United Nations Headquarters in New York.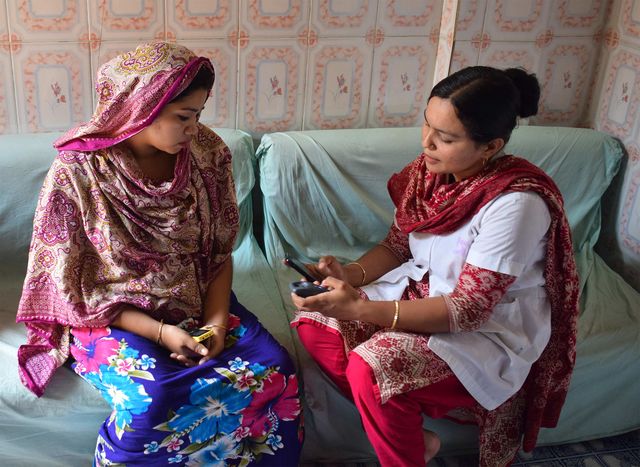 One of these project's implementations was in 2019 when ID2020 and its partners launched a program to provide digital ID with vaccines in Bangladesh.
"We are implementing a forward-looking approach to digital identity that gives individuals control over their own personal information, while still building off existing systems and programs," said Anir Chowdhury, policy advisor at A2I.
"The Government of Bangladesh recognizes that the design of digital identity systems carries far-reaching implications for individuals' access to services and livelihoods, and we are eager to pioneer this approach."
Written evidence was also submitted by ID2020 to UK committee's parliament group in June 2020 for Covid Status Certification, it wrote that "We believe that there may be a workable alternative in the form of digital health certificates providing proof of immunity, would serve as proof of a recent negative test (which would need to be updated with some frequency) or of vaccination."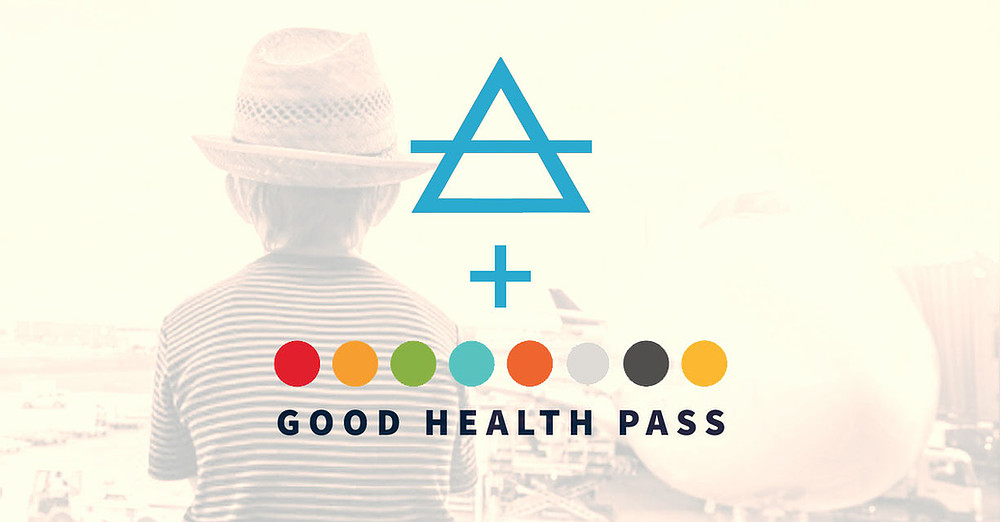 ID2020 with their Good Health Pass Collaboration (which by the way has Tony Blair on their front page another pusher of Biometric ID's) in partnership with technology companies have been the hidden hand, helping and guiding the EU, Australia, US, and UK implement a global interoperable digital identity.
One of ID2020's manifesto points is: "We believe that individuals must have control over their own digital identities, including how personal data is collected, used, and shared. Everyone should be able to assert their identity across institutional and national borders, and across time. Privacy, portability, and persistence are necessary for digital identity to meaningfully empower and protect individuals."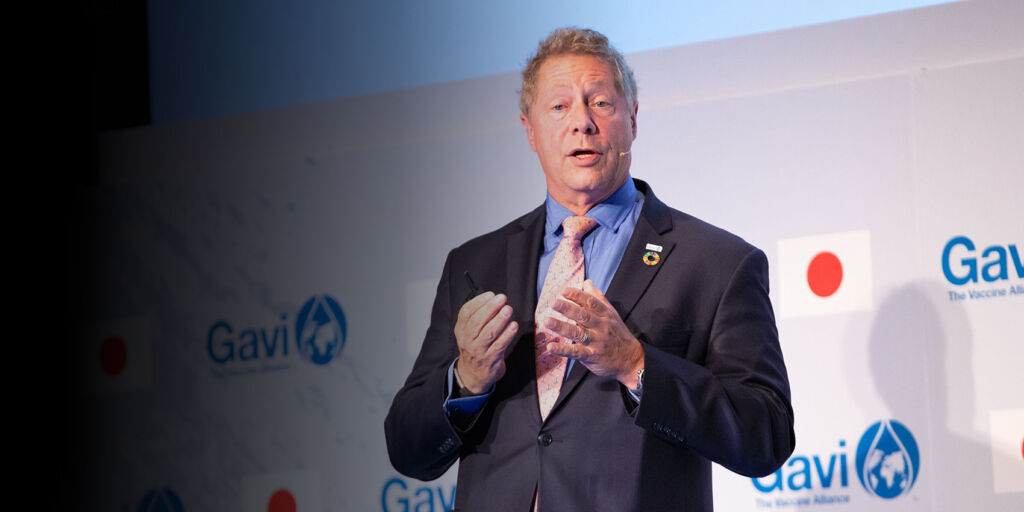 If we can go back a little bit further, in November 2017, Dr Seth Berkley, CEO of Gavi, the Vaccine Alliance, wrote a piece for Nature that emphasized the pressing need to move to digital ID systems specifically those to identify and track those currently missing out to achieve 100% immunization coverage.
In it he made the point that "This global identity crisis is so important that it has its own indicator (number 16.9) under the United Nations' Sustainable Development Goals (SDGs) intended to ensure that everyone has a legal identity by 2030."
And he went on to write: "Digital technology and social media offer an opportunity. The technology sector is on a mission to equip everyone on the planet with a digital and online presence. And the innovations that will help to achieve that goal are exactly those that could aid the global public-health community in vaccinating every child."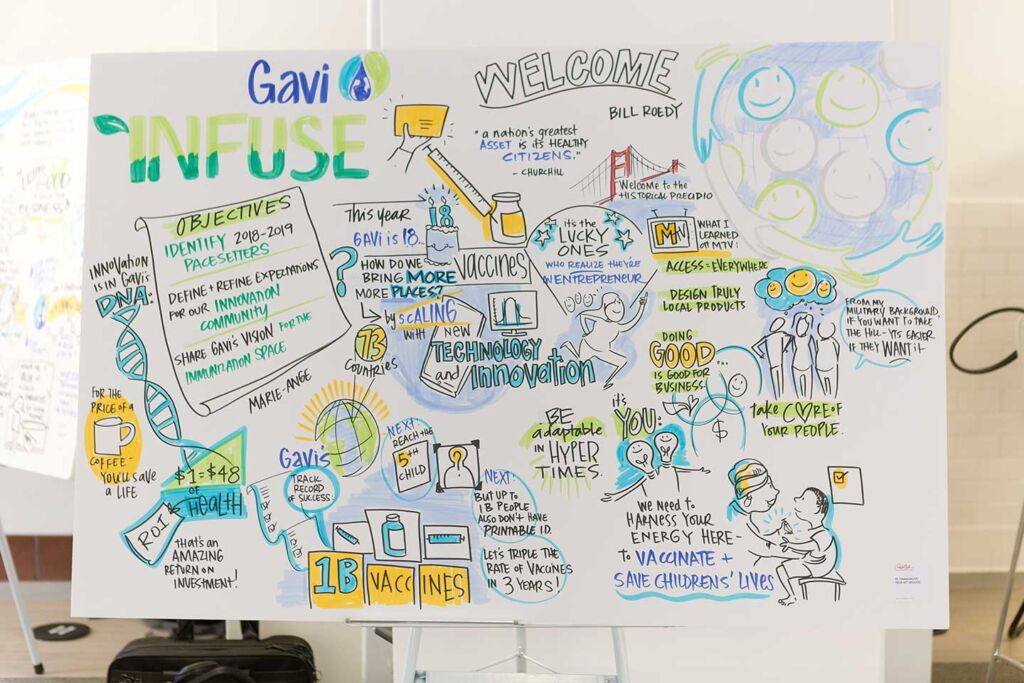 In a March 2018 in an article by ID2020 it wrote "Immunization poses a huge opportunity to scale digital identity". ID2020 launched an alliance, funded by the Rockefeller Foundation and consulting firm Accenture, in 2017. The alliance's main goals were also defined that year: To develop and test technological solutions for digital identity, and to work with governments and "existing, established agencies to implement these solutions."
Recently ForgeRock a digital identity developer working for Australia's digital id frameworks had this to say: "Digital check-ins will remain an important part of our post-lockdown reality for the foreseeable future in Australia, while vaccine passports will play a critical role in opening our nation up to domestic and international travel," "Both hinge on digital identity management services to operate."
And "With sensitive information like home addresses and vaccination records part of the digital services that citizens use every day, having the right digital identity management infrastructure in place to continue expanding these services will be critical to addressing citizen needs in response to the pandemic." – David Hope, of SVP, Asia Pacific, and Japan at ForgeRock.
ForgeRock is a digital identity provider and also a contributor to the WEF document "A Blueprint for Digital Identity – The Role of Financial Institutions in Building Digital Identity".
And in another article titled: Harnessing Digital Identity to Build Tomorrow's Public Sector, ForgeRock wrote: "Now with COVID-19 vaccines on the horizon, the beginning of the end of the pandemic crisis just might be in sight, digital identity will allow your organisation to face the challenges of today and provide secure, connected digital services at scale, simply by ensuring that systems, services and apps know who (or what) they are interacting with."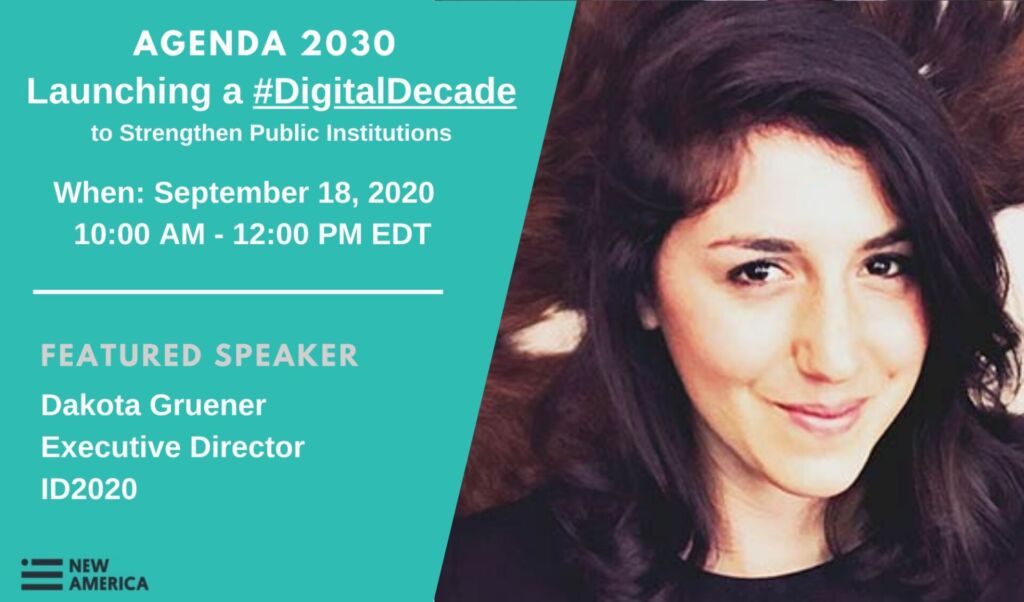 more Quick Fire Quotes Linking Digital Id to Vaccines:
"Long predating Covid, we were working on the intersection of digital credentials and immunization." – Dakota Gruener Executive Director of ID2020 said on 04.02.2021.
In Digital Identity as an Investment by Justine Humenansky, CFA on Jul 28, 2020: She wrote: "Why is Digital Identity Relevant Now? While not immediately obvious, COVID-19 is a catalyst for DID (Digital ID). The most obvious impact, while fraught with ethical issues, is the need to monitor health status as we return to economic activity during the pandemic. This process could require citizens to carry "immunity certificates," which are essentially digital IDs tied to health data."
The aim is this: "By 2030, advancements in blockchain technology will lead to its integration with biometrics, resulting in the establishment of a single-token digital identity for all individuals." – A Frost and Sullivan Report said.
"In today's digital and interconnected world, the ability to verify individuals' identity attributes without resorting to physical identifiers is increasingly important. However, today's digital identity systems are remarkably underdeveloped. As these systems are forced to evolve to address challenges such as those posed by the COVID19 pandemic, their success will depend upon the effective implementation of at least three digital identity pillars:" – COVID-19 as a Catalyst for Advancement of Digital Identity – Brandon Thompson and Samantha Ettari.
"The objective is to combine and enable the customer's sharing of data and verified identity through a platform which, in turn, creates an effortless experience by connecting systems, facilitating passage and improving security,". – WEF Digital Borders Enabling a secure, seamless, and personalized journey.
The purpose for which is: "Digital ID is a key enabler of a faster and more inclusive economic recovery". "Digital identification systems for individual and enterprises unlock vast opportunities to digitally deliver financial services that hitherto are not accessible by about 1.7 billion of the world's adults." – from 3 ways to accelerate a digital-led recovery – World Economic Forum.
And this ties us back nicely to Cristian Teres's speech in which he described the various digital projects the EU is pushing for the Chinafication of Europe.
"Italy has endowed itself with an imposing infrastructure technological, the national platform-digital green certificate (PN-DGC), which has characteristics of interoperability with the European one, the European Digital Green Certificate Gateway (EU-DGCG). It contemplates the possibility of using distributed ledger technologies (blockchain) for data validation and protection. In other words, the health passport is an embryonic form of digital identity. The EU plans to introduce a comprehensive digital identity system that should be used by 80% of European citizens by 2030. Covid has favoured the massive introduction of digital identity worldwide." – from Loretta Napoleoni's blog.
Digital COVID-19 vaccine passports "Expand the case for digital IDs beyond COVID-19 vaccination only, and potentially serve as a digital ID as a more comprehensive, universal source of identity information…" wrote Aite-Novarica which is an advisory firm providing mission-critical insights on technology, regulations, strategy, and operations to hundreds of banks, insurers, payments providers, and investment firms.
"The Digital COVID Certificate is an example of a digital ID. Governments are increasingly adopting these technologies in order to solve a global problem: the lack of official ID for 1 billion people around the world." – Robert Karanja.
"Probably one of the biggest lessons learned coming out of the Covid environment [is] our experience with the digital vaccine credential, in that it's accelerated our thinking about digital governments," The Architect of the Excelsior Pass program, Sandra Beattie said.
And according to Jacob Nordangård, PhD student at Linköping University in Sweden and a speaker at the Eighth International Conference on Climate Change, that the world needs a global pandemic response. "The COVID19 outbreak, with all its tragic consequences, happened to be the perfect trigger event to show the world the need for a global coordination and management of the planet, as well as the need for [a] technological surveillance regime in order to track and monitor all people and diseases (and the global value chains)," he said, in a blog post on April 6. 2020.
"We can biometrically identify the individual and tie them to the test results, as well as to a high security document. The person then has 'non-refutable' proof that they have immunity due to antibodies in their system," iRespond Southeast Asia Head Larry Dohrs told the Thomson Reuters Foundation. "It would be a very valuable credential." – April 2020.
"Therefore, the digital ID will represent the 'virtual umbilical cord' that continuously links each individual to their public and social life." – Thales wrote: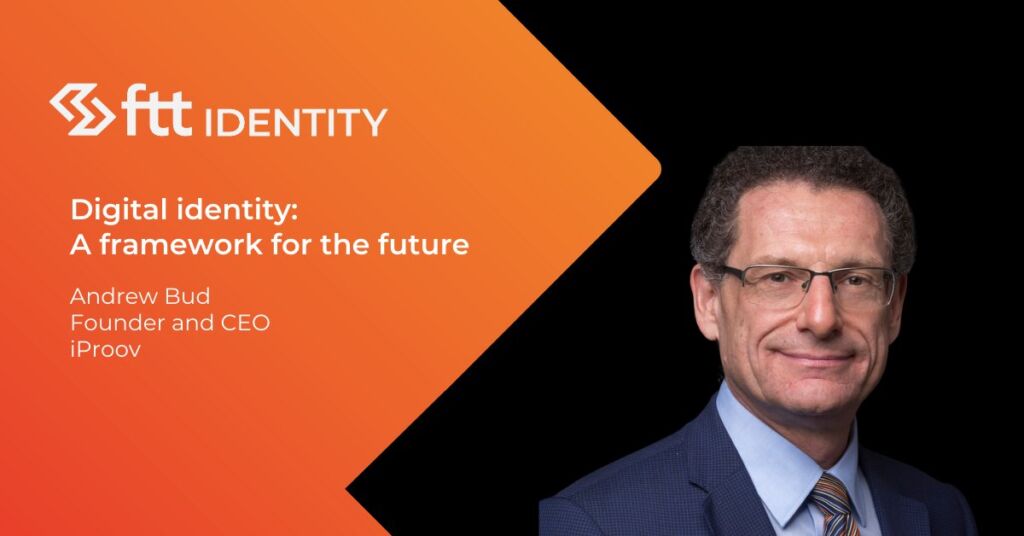 "The evolution of vaccine certificates will actually drive the whole field of digital ID in the future. So therefore, this is not just about Covid, this is about something even bigger." – CEO of iProov & NHS Covid Pass Developer – Andrew Budd.
To summarise what we are seeing is long running plans by digital identity providers, global NGO's and technology partners using Covid-19 as an excuse to push a global digital identity panopticon, which as you will know will be used for a multitude of reasons. Don't make the mistake that vaccine passports have suddenly just appeared out of the thin air. No, all this planning and shaping of current events has bought us all to this point into accepting them. Then tie that in with big pharma and big digital banking and you have complete control over your populace, in effect they can make you do anything they like.
"Transacting with your face, you want the gate to recognize that your biometric is known as you approach the bag drop area, you're known that you have a vaccine, you have been COVID tested, you are a credible person to fly." – Corsight, Biometric and digital ID company.
Finally: "COVID Certificates were a fantastic opportunity to globally solve the problem of digital identity and the verification of credentials. It was an opportunity to standardise on verifying credentials and digital identity globally." – Nikesh Lalchandani, an accomplished banker, technologist, and communicator with decades of experience in banking, technology, payments, and innovation.
Vaccine passports are a great reset digital transformation tool of choice and Schwab's young global leaders are incubators and agenda pushers of the great reset along with the digital transformation of our lives.
The vaccine passports have multiple functions, they can track vaccine passport app scans via the verification app, they can also track our biometrics and usage everywhere we go and can also track vaccine compliance for both physical and digital services.
They also act as ticking time bombs on society, imagine living in France when 50% of the population finds their vaccine passports have been revoked / expired, then they are unable to go to work, to travel, to eat, the economy goes to the wall.
That is the very idea, its meant to disable small businesses, its meant to stop us from moving around freely, but most importantly it stops commerce and self health determination. And in the end, it will be the destruction of the physical world as we once knew it, which will drive many people underground to a pure digital artificial twin life within a metaverse matrix which will be another trap.
We are fast being herded into the image of China and only we can stop it before its too late.