While it's nice to see that the mainstream media is losing the fight of its life over the Covid narrative. The main project of COVID is still progressing forward – Vaccine Passports.
What was callously dismissed out-of-hand as an 'extreme conspiracy theory' back in 2020, has now become an Orwellian reality: a state-sponsored medical apartheid regime, enforced by the insidious invention of vaccine passports. 2021 was a year that saw tech corporations and government officials worldwide work together to force the public to accept digital COVID health passports and digital ID's.
The main reason for deploying the use of Covid Passports is because they are advancing trusted Digital Identity frameworks, which will advance into Digital Government / Governance and it's precisely this digital transformation that has been outlined by the WEF, World Bank and the UN. It also may be a key component of the future Metaverse and will determine which rights and services (digital or physical) we can access.
Digital ID's are the new linchpin of a global surveillance network. Your digital ID will eventually contain a whole raft of items such as medical records, financial info, criminal history, tax recordings, and even a pre-crime and carbon footprint impact. Vaccine passports provide the perfect trojan horse to implement these systems to ensure every human on earth has a unique biometric digital ID.
When biometric data is added, our bodily attributes are digitized and are married to surveillance technology, both the potential for profit and the ambitions of the techno-futurists inflate without limits.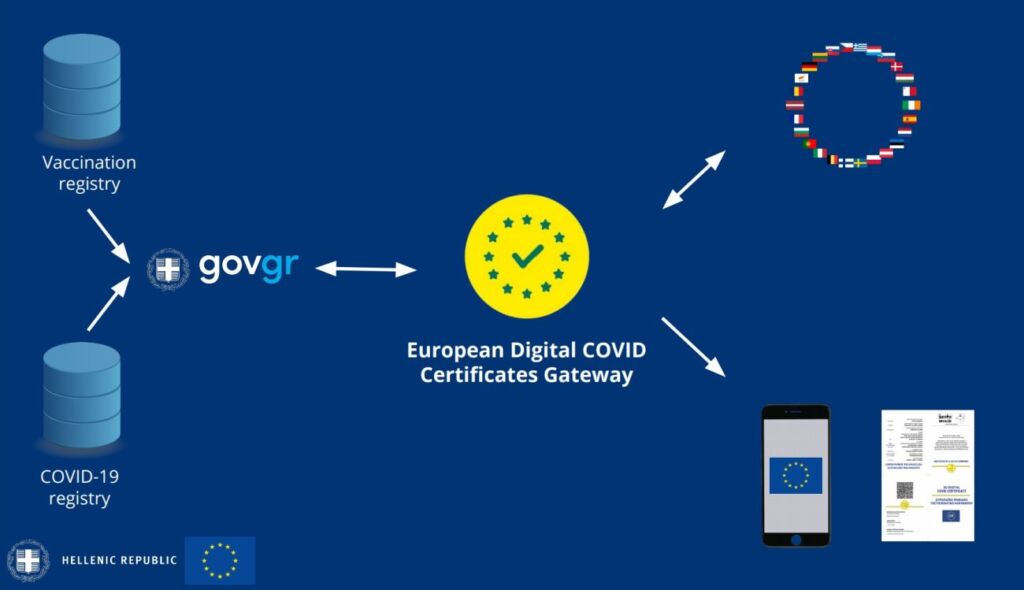 Now Greece is implementing full digital ID system using the COVID QR pass on smartphones. The digital ID will be used where proof of identification alongside COVID vaccination status is required.
Greek citizens are already able to download a digital version of their identity cards onto their mobile phones and the process is meant to be completed by Easter 2022. The new digital ID app will include their driving license and their citizen's ID in order for the vaccination certificate to be verifiable on their device. The digital ID project reflects a growing trend around the world, with a number of governments embracing the mobile ID concept.
At the moment, it is only possible to download part of the digital ID service to serve the purpose of vaccine certificate verification, but the imminent full version will allow all its citizens access to a wide range of services from the governments or from other institutions.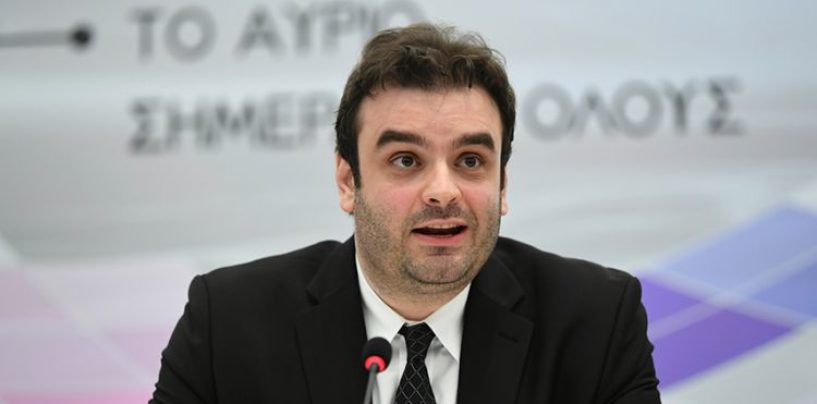 It will also include their health and employment security numbers as well as their tax file numbers.
In an interview with Greek private broadcaster Skai TV, Digital Governance Minister Kyriakos Pierrakakis said that: "We aim to have the biggest part of this work [ready] at the end of the first quarter of 2022, surely before Easter we will have these changes in terms of the new identity card… and in terms of the driving license".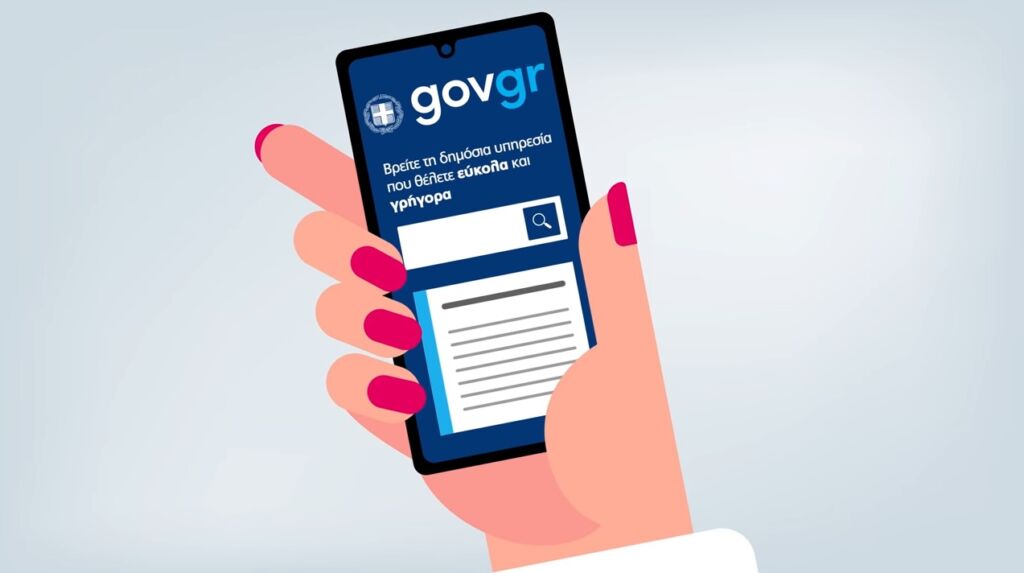 Currently, only the vaccine certificate part of the ID can be put on cell phones to help people get into stores where showing a vaccination certificate or proof of recovery from the Coronavirus is required. However, the new service will allow citizens to use their digital ID in any transaction with the state or institution requiring identification. Pierrakakis added that a fully realized digital identity card, and a digital driver's license, will be ready "surely before Easter".
And as the Minister of Digital Government, Kyriakos Pierrakakis, stated in a comment on twitter, "The response of the citizens to the possibility of issuing and storing the identity certificate in the Covid free GR wallet reflects the size of the facility provided by digital technologies".
The development follows the Ministry of Digital Governance's launch of a mobile-based COVID-19 vaccination certificate, which includes partial citizen ID information and can be used by citizens to gain access to stores, restaurants, gyms, and so on. Meanwhile, Greek authorities have also announced that it is now possible to save the ID card alongside other documentation such as vaccination and diagnostic certificates in the COVID-free GR Wallet.
The digital credential has apparently been proven popular, and may have prompted the Greek government to accelerate its digital ID efforts, further illustrating COVID-19's dramatic effect on the acceleration of digital transformation across a number of sectors.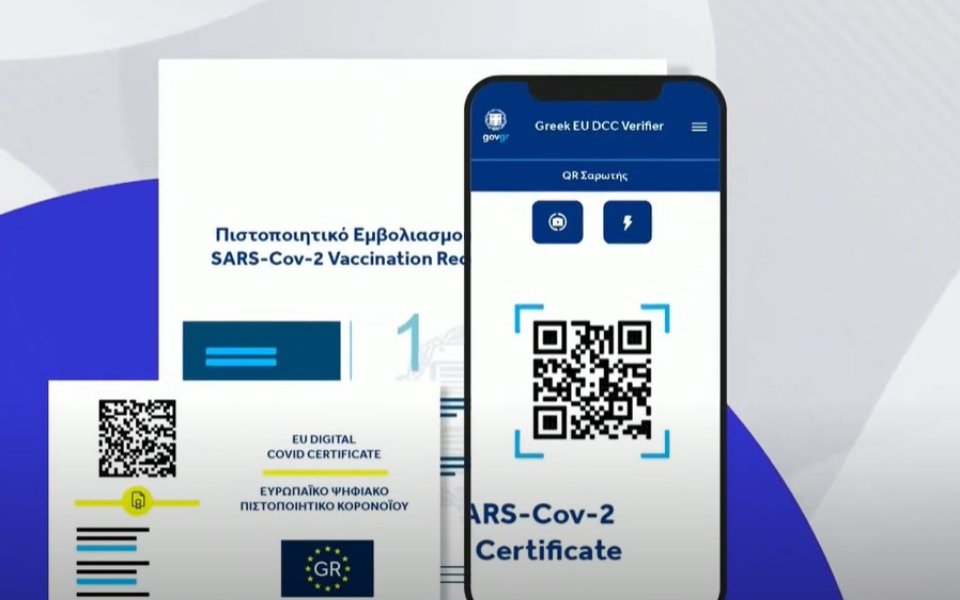 In any case, the digital ID project reflects a growing trend around the world, with a number of governments embracing the Digital ID concept. In the US, multiple states have been working with Apple on a forthcoming mobile driver's licence system, while other state-level authorities in Australia and Canada have been preparing for their own digital ID projects.
New York, for one, is not expecting to mothball the technology when Covid wanes. Along with IBM, the designer, state bureaucrats are "exploring how the platform could be retrofitted to verify other types of records and credentials," according to Vox. Experience with the Excelsior Pass has "accelerated our thinking about digital governments," said the architect of the program.
Canada Quebec is considering including financial documents into its new digital ID wallet, this is what Eric Caire, the minister of Cybersecurity and Digital Technology had to say: "With the vaccination passport, the objective was to deploy it quickly […] The digital wallet must be much more secure than the vaccination passport. We have time to do it and we have to do something that […] must be much safer [to use]."
The UK Government is also set to roll out its Digital ID for Pre-employment Checks Starting Early 2022. They have announced plans to roll out a new digital identity documentation, which will enable employers to verify employees' digital identities. The Home Office will enable employers and landlords to use certified Identification Document Validation Technology (IDVT) service providers to carry out digital identity checks on their behalf for many who are not in scope to use the Home Office online services, including British and Irish citizens.
Like many other government authorities working on mobile ID projects elsewhere in the world, Greece's Ministry of Digital Governance is looking to leverage mobile technology to streamline interactions between citizens and the state.
Greece are not the only ones pushing this tech, in IBM's new White Paper: Blockchain in the Healthcare & Life sciences sector: Confluences, Influencers, Convenors, and Consortia. It talks a lot about vaccine passports linking to Blockchain and Smart Contract technology. It says that "COVID as a catalyst" and "blockchain as an enabler" and that "The COVID-19 pandemic has become a catalyst for change. It's accelerated the roll-out of digital transformation programmes."
To get a sense of where this direction is emanating from we can read from Thales Group's Trend Site that it too is backing Digital identity shaping 2022 by linking to national ID schemes like government services UK Verify, the article quotes all the key players, the WEF, ID2020, UN, World Bank ID4D and Agenda 2030. There is now a mass visible push for interoperable digital ID wallets merging with health credentials.
To get a further sense of possible use cases: "We have some use cases that folks are already working on it in various degrees, like a digital representation of your insurance card is one," Complete childhood immunization records is one that lots of the states and pharmacies are already working on enabling for 2022. Things like workplace drug testing, things along those lines." – JP Pollack, founder of the Commons Project recently said.
"In this regard, the use of digital vaccine certificates are an opportunity to implement privacy-enhancing approaches, such as zero-knowledge proofs, decentralized wallets, and verifiable credentials, which would be paradigm shifting for how data are used, re-used and validated." – World Bank Blog
Sure, they have big plans for these platforms.
Vaccine passports cannot set us free, they will fundamentally transform the power dynamics between us and the state. Ultimately our freedoms and our rights are tied to a digital identity subscription privileges with 24/7 monitoring / tracking service, which big tech can cancel at any time. Vaccine passports when fully transformed into Digital ID will become the ultimate form of cancel culture.
The IMF's MD Kristalina Georgieva last year indicated that the economic policy of the Great Reset is tied to vaccine mandates by implementing the vaccine passport QR codes, they are trying to build a new digital economy that's akin to China's social credit scoring system.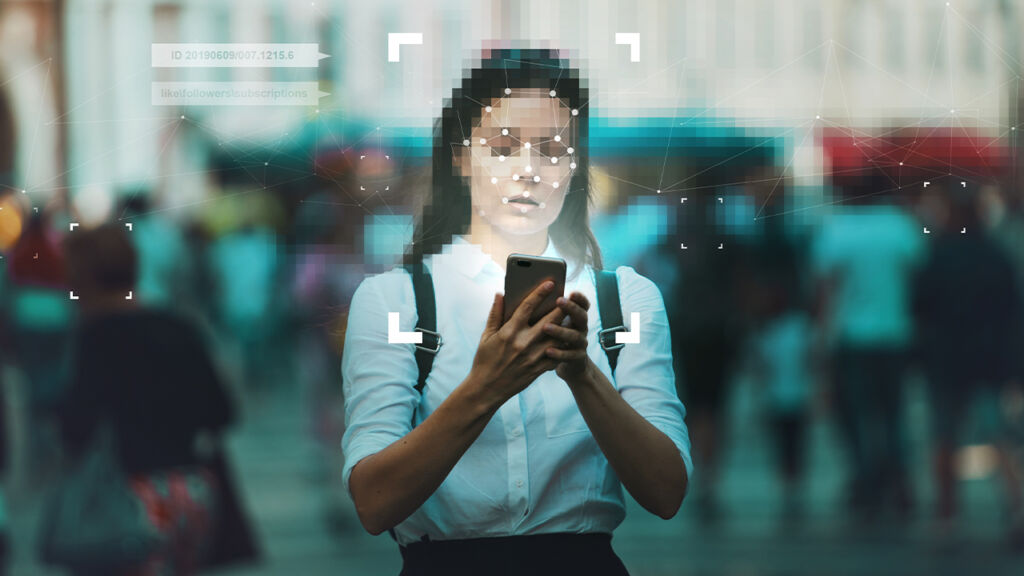 Vaccine passports are a medical health fraud and are part of a much wider deception by big tech and Governments, to get this technology in the hands of the worlds population to control their every existence.
All over the world right now with the new Omicron variant we can see that vaccine passports have not even dented the transmission rates, and a recent study concluded that: "As this field continues to develop, clinicians and public health practitioners should consider vaccinated persons who become infected with SARS-CoV-2 to be no less infectious than unvaccinated persons."
And with Boris Johnson set to extend Plan B, which means extending vaccine passports within England, their ultimate short-term goal is have the use scope widened out to more venues, just like in France. Soon we will need shots to get shots from a Liquor store as is the case in Quebec Canada.
Once introduced they are not planning on removing vaccine passports. This is just the first step to get us all nudged and conditioned into accepting permanent digital restrictions in our daily work and life. This 'Digital ID and Token Wallet' is going to expand to all aspects of life, like we will soon see in Greece.
ID2020 and their related Good Health Pass groups want us all in digital ID bondage, to control what we can and can't do. It's just being sold under the guise of Covid drama, safety, security and convenience, just as all tyranny is of course, but it's really about clamping down on society with newfound technocratic control mechanisms.
The true nature of vaccine passports is: (Divide and rule policy, "Divide and conquer"), Acclimatization of society to new authoritarian measures, A technological stepping stone towards ubiquitous digital ID, and Digital ID used as a mechanism of control (CBDCs, social credit systems).
Vaccine passports are about tyrannical control. Obedience, not safety. Compliance, not health. A shift towards technological authoritarianism, not a return to the "old normal." The only way to break this mass formation psychosis is to give the people something even bigger to focus on instead of Covid and many believe that totalitarianism via the passports is that bigger issue.