In 2014, Uganda launched its national ID program, which runs until 2024. As part of plans recently announced by the Government, Uganda will begin harvesting DNA and biometric data from its citizens when their cards expire in 2024 to be used in its redesigned digital identity program.
Digital ID Roadmap Revealed: Uganda is a testing ground for conventional Digital ID's, but in 2024 digital ID and biometric ID's will be phased out and updated to use something a lot more intimate "DNA Biometrics". Yes your actual DNA markers.https://t.co/cqF4Fx1GNk

— Sikh For Truth (@SikhForTruth) May 18, 2022
According to reports, 4.5 million Ugandans have been unable to obtain national Digital ID cards (known as Ndaga Muntu) rolled out in 2014, despite the program being over eight years old.
According to human rights advocates, Ugandan citizens without a digital ID are denied essential public and private services. For example, pregnant women without a Digital ID have been turned away from hospitals at the time of childbirth.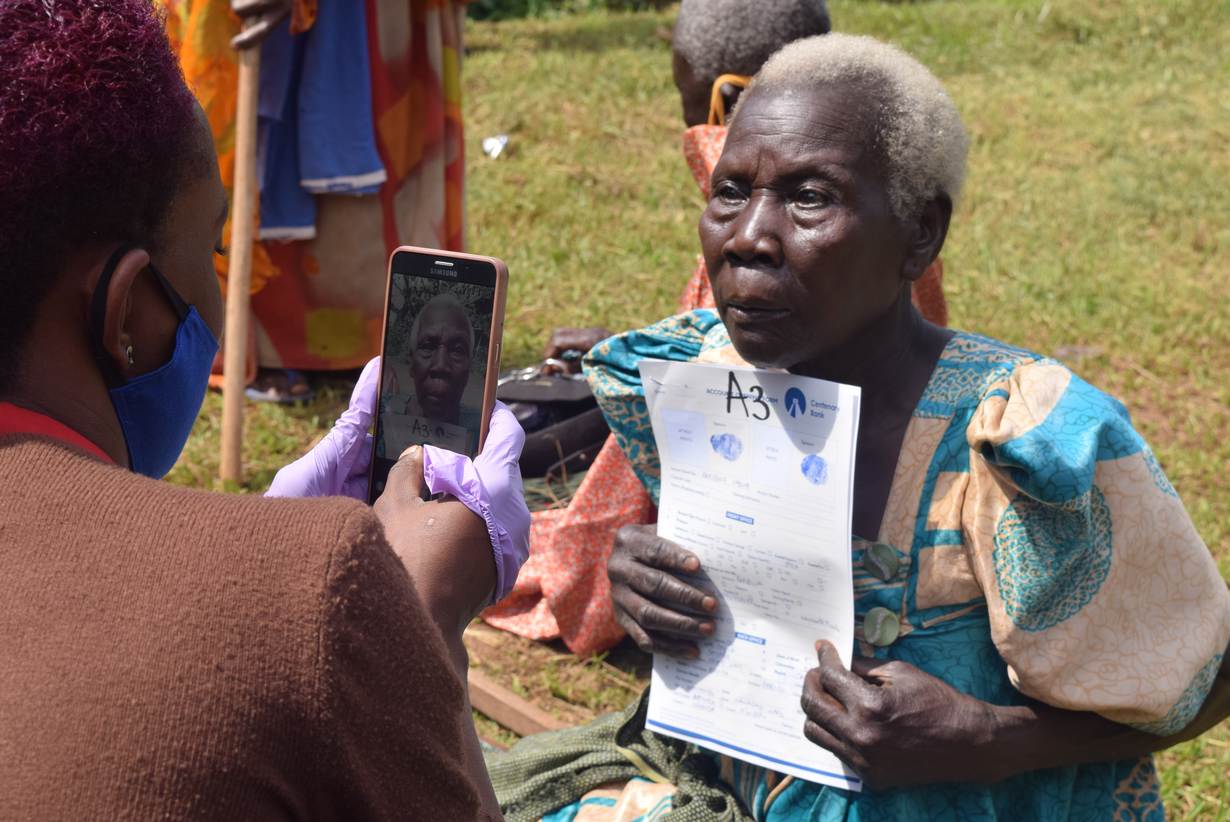 Since 2014, more than 15 million digital ID cards have been issued. Making them necessary for opening a bank account, buying a mobile SIM card, getting a passport, or applying for a student loan.
Aside from DNA profiles, the updated ID cards will include biometric data, fingerprints, and eye scan information from Ugandan citizens. To speed up the identification verification process at government offices and administrative centres and assist law enforcement with investigations.
DNA markers and biometrics will be added to Uganda's next version of digital identity to improve service delivery.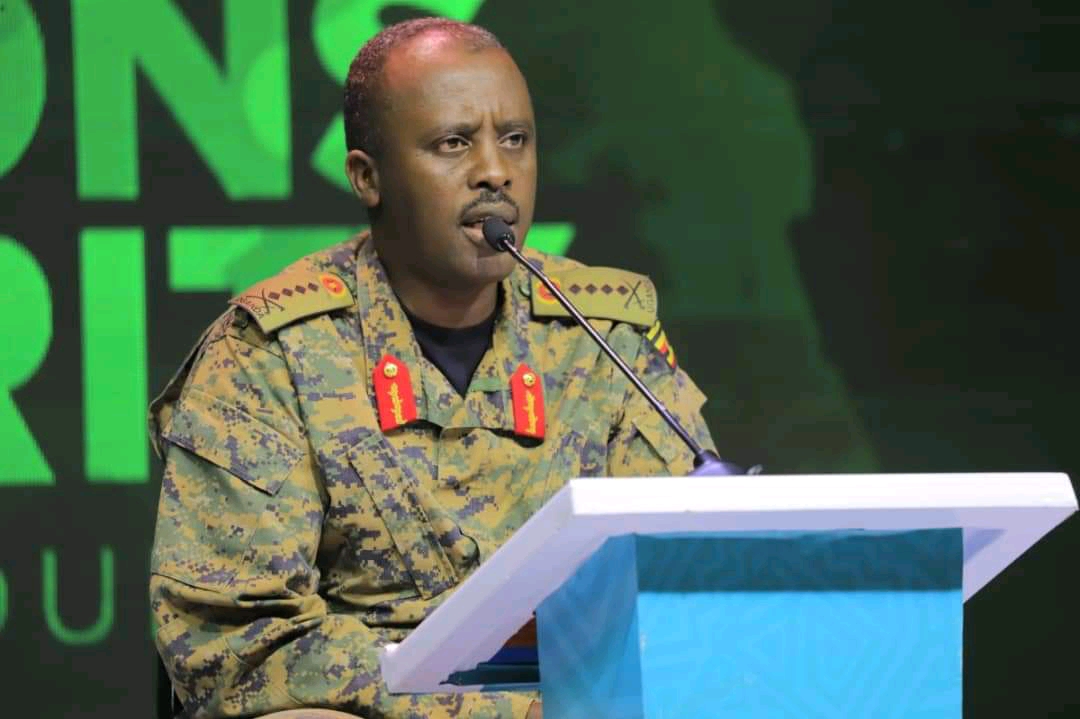 General David Muhoozi is the Ugandan Military Officer and Lawyer. He currently serves as the Minister of State for Internal Affairs.
He said that new features, including DNA biometrics, are being added to "Increase portability and verification to support global transactions" while improving accuracy and the credibility of the credential for the planning and delivery of services.
Global transactions? Dictated by a military commander? Yes.
Although Uganda is way ahead of some nations in creating biometric passports, driving licenses, and other identity documents, their implementation is a different story.
All Ugandans over 18 are legally required to obtain ID cards and must carry them on their person to fully function within society.
Those who don't oblige to the Government's mission of "information gathering" are unable to "transact business," according to Ugandan Foreign Affairs Minister General Jeje Odongo.
"Come 2024," Odongo says, "We will have new national identity cards with enhanced features. We want to have a card which will be used to transact business across the board."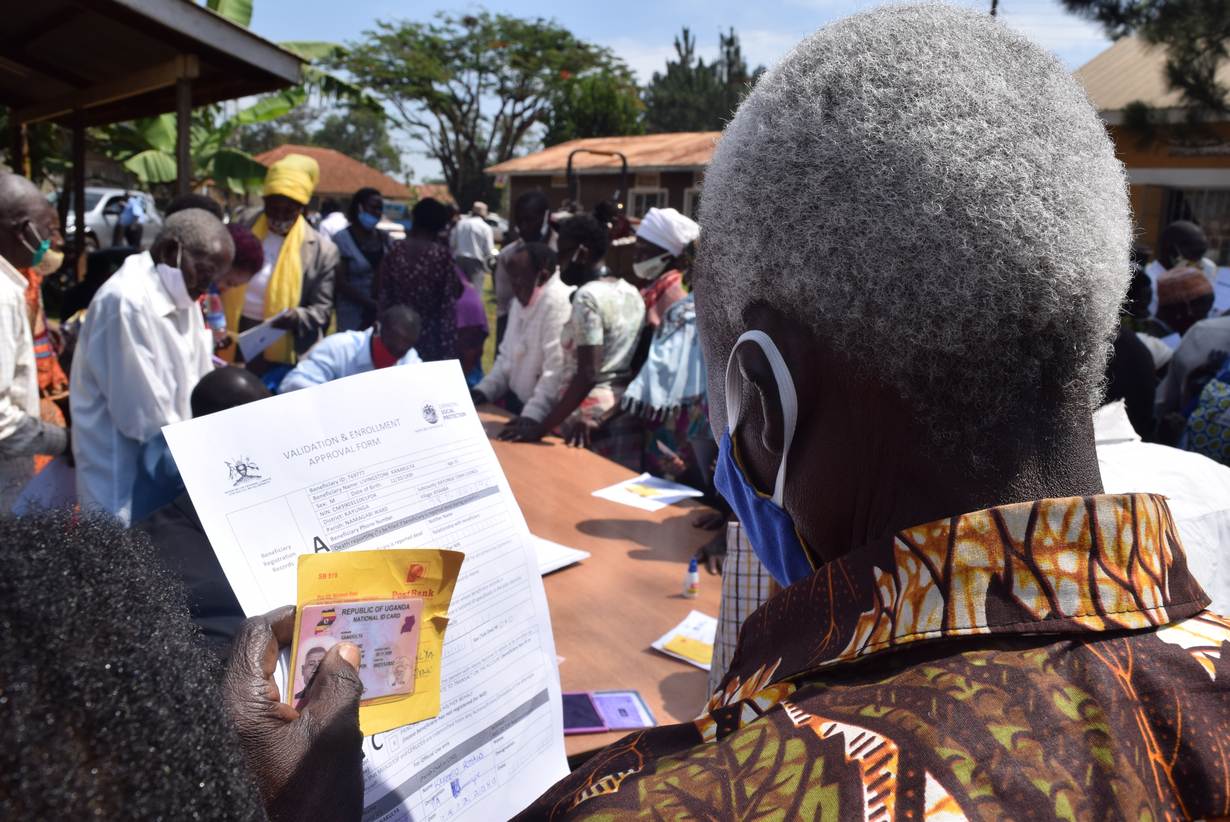 Odongo says he's hopeful that digital identity, which Ugandans are required to pay for themselves, will be a major revenue generator for the nation's cash-strapped Government, which is seen as highly corrupt by most of the developed world.
Furthermore, concerns about privacy and constitutional violations have been raised, but government officials say they will proceed anyway.
The National Identification Registration Authority of Uganda (NIRA) manages official personal identity issues in Uganda. It's at the forefront of the country's efforts to establish a digital identity for Ugandans backed by fingerprint biometrics.
The executive director of NIRA announced that the body would be embarking on a new mass biometric registration drive for its new generation digital ID system in the next two years.
The process will expand the system to other forms of biometrics other than fingerprints, including iris and face biometrics, and will be streamlined for better coverage.
The current system's coverage rate stands at 63 percent, which critics contend is partly due to NIRA being underfunded.
According to NIRA, its mission is to: "To enhance growth, development, and security of all people through complete Identification and Registration."
Rosemary Kisembo, Executive Director of NIRA, says "the country has achieved significant successes in developing its digital identity ecosystem, despite much work still to do."
By 2024, Kisembo plans to introduce the country's new generation ID, which includes a DNA biometric registration drive.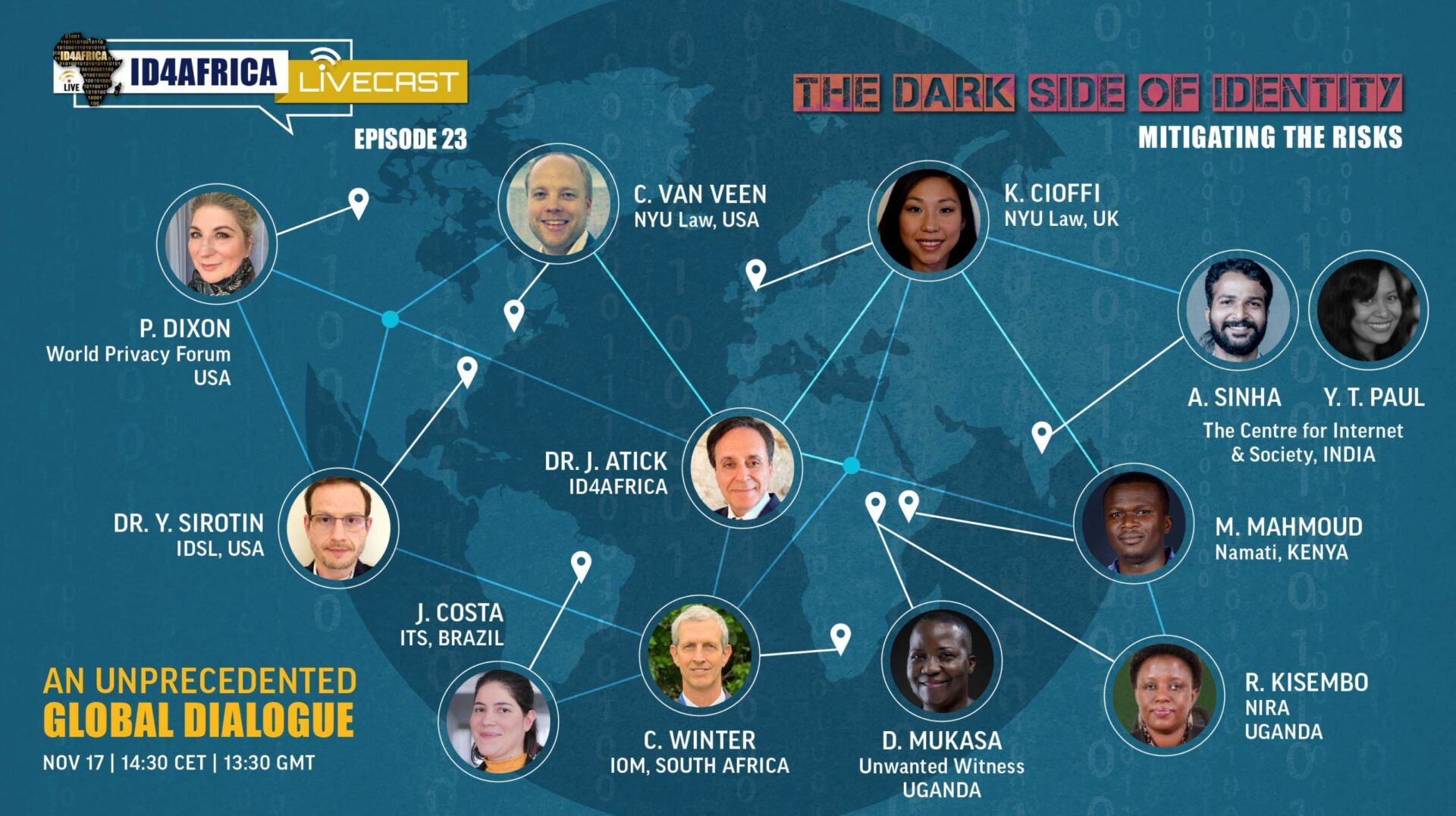 A recent segment of ID4Africa's 26th Livecast featured Kisembo discussing some of the achievements of the ID system, including the issuance of national identification numbers (NINs) to 26 million citizens as well as the printing and distribution of digital ID cards to 70.2 percent of the country's eligible population.
Grace Nanyanzi, director of Information Systems at NIRA added that the information collected from citizens for the digital ID is shared with government agencies, including the Electoral Commission to enable it to generate its voter's register.
Kisembo said the ID is required for opening a bank or mobile money account, access to government and health services, voting, public service verification and citizen verification for passport issuance and tax identification.
Digital IDs are being rolled out worldwide for easier access to public and private services, and the World Bank says they can improve financial inclusion and transparency.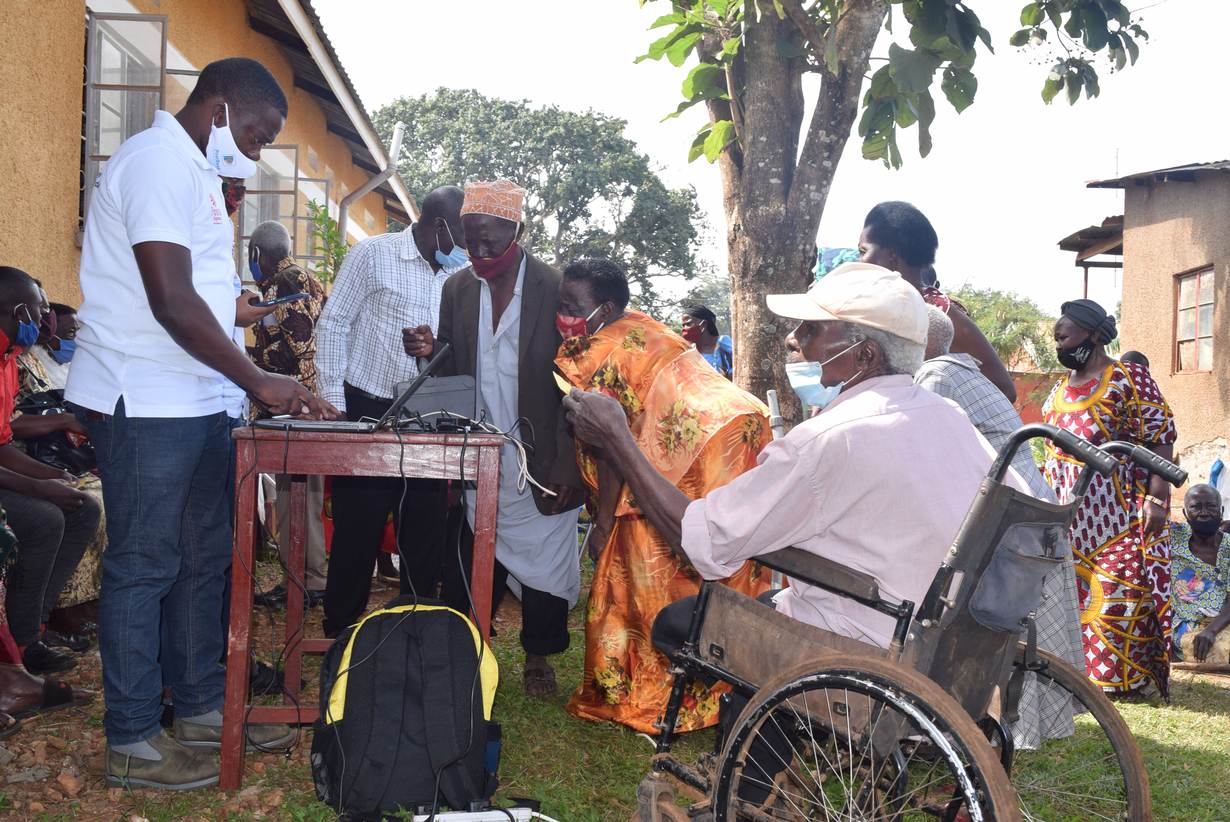 However, in "Uganda's Digital ID System: A cocktail of Discrimination," a preliminary report published in 2021 by Unwanted Witness examined how a national identity card system in Uganda (Ndaga Muntu) reported that it impacts people's economic, social, and cultural rights (ESCRs).
A random sample of 76 respondents (53% males and 47% females) were obtained.
According to the findings, 25% of males and 13% of females were uncomfortable sharing a lot of personal information before getting an ID.
Information relating to ethnicity, tribe, parents' details, TIN number, occupation, address, and spouse details were an invasion of their privacy and a ploy by the Government to spy on them.
The greatest level of data insecurity and mistrust was among those over 50 and under 30 years old.
72% of respondents revealed that they had to present a National ID before receiving a private service.
A few reported that they had to present a village council card, passport, driving license, or employee ID to register for a SIM card. No alternative was provided for registering for private services.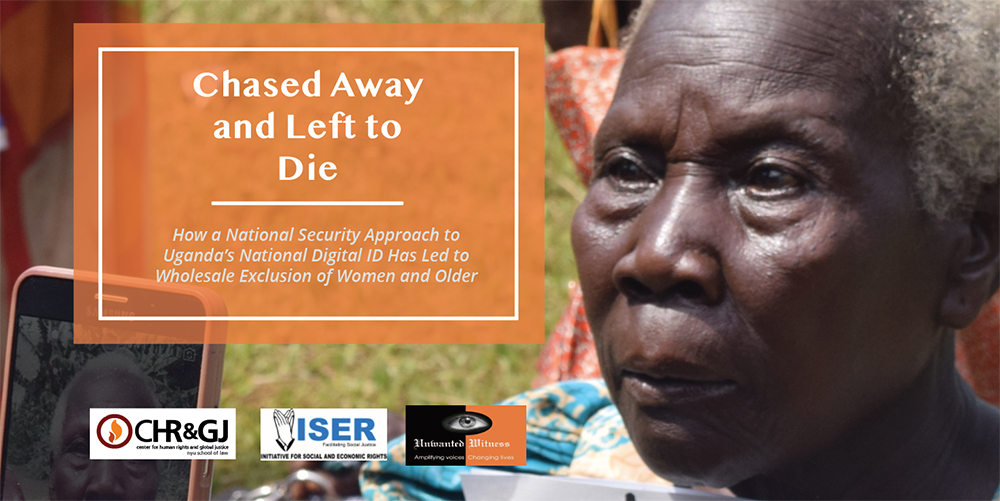 Human rights groups have said that millions of Ugandans have struggled to access vital public services and entitlements as they lack digital identity cards six years after they were introduced.
A lawsuit was filed against the Ugandan Government for its digital ID system that excluded vulnerable groups.
Due to flaws in Uganda's digital ID system, three charities are suing the Government for limiting millions of people's access to potentially life-saving services.
Reuters reported that this rollout failure has resulted in vulnerable groups being excluded from potentially life-saving services. "Applying it to service delivery is causing exclusion for many people, especially the poor and the vulnerable," said Salima Namusobya, head of the Initiative for Social and Economic Rights (ISER), calling on the Government to "immediately" end the requirement of the ID card to access social rights.
"On the ground, it's very clear that it's a military-led project," said Christiaan van Veen, director of the Digital Welfare State and Human Rights Project at New York University, co-author of the report, which involved some 450 interviews.

— Christiaan van Veen (@cpjvanveen) June 8, 2021
"On the ground, it's very clear that it's a military-led project," said Christiaan van Veen, director of the Digital Welfare State and Human Rights Project at New York University, co-author of the report, which involved some 450 interviews.
"This project was led by senior figures in Uganda's military, and when they were presenting the project in parliament, they made no secret about it: This is a national security project, and the national digital ID is one way of knowing where every Ugandan is."
In the lawsuit, the Government is accused of violating poor rights.
Most of those affected are poor and marginalized, such as the elderly who have not received welfare payments and pregnant women who have been turned away from health centres.
Uganda also planned to make digital IDs a requirement for receiving COVID-19 vaccines until it was challenged in a lawsuit by ISER and Unwanted Witness, another local advocacy group and the report's second co-author.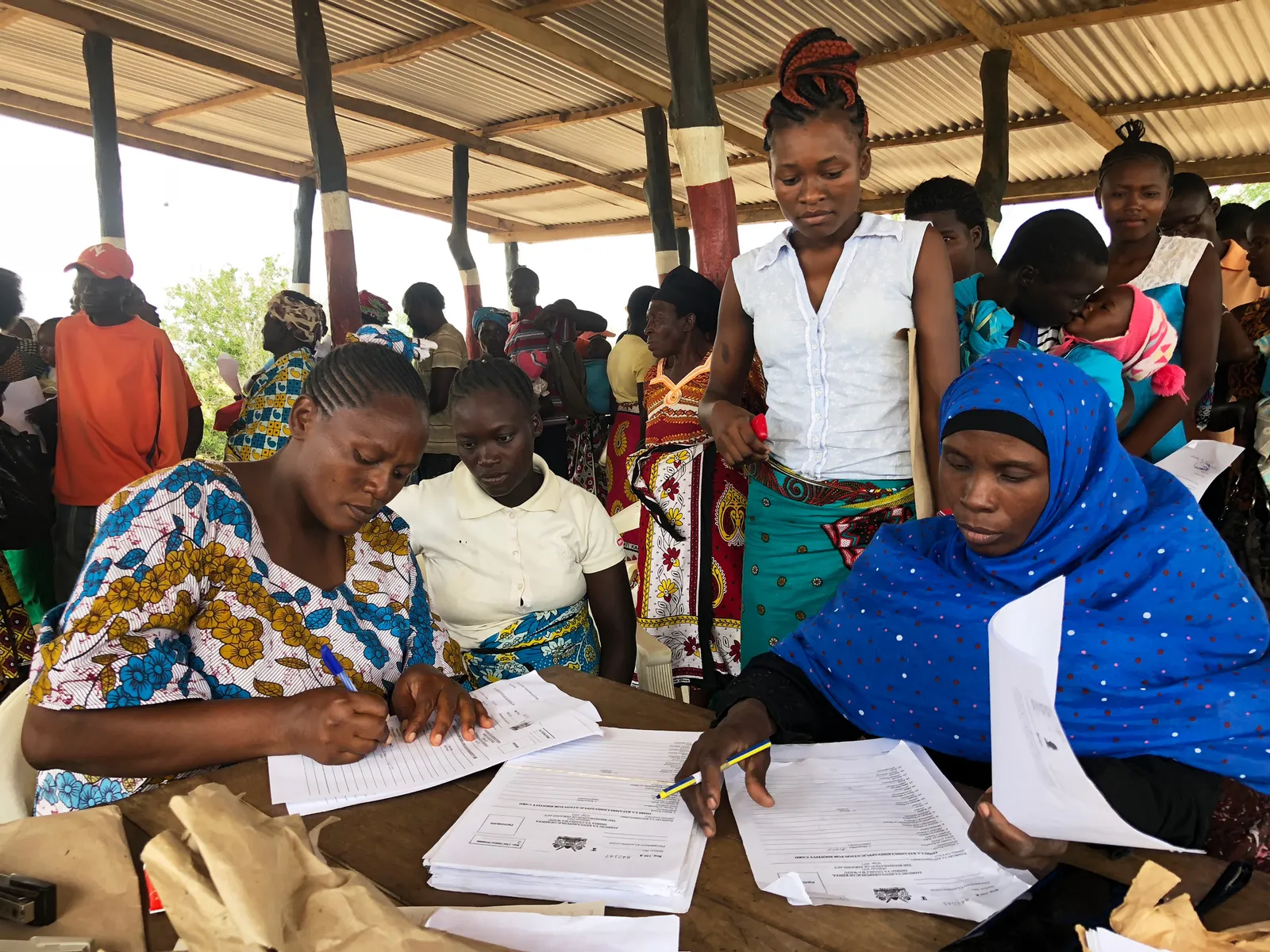 Three charities filed a similar lawsuit against the government after it announced plans to make the IDs a requirement for Covid-19 vaccines. Before the court could rule, the Health Ministry reversed the policy.
As a result of the lack of a national ID, many Ugandans have been unable to open a bank account, purchase a mobile SIM card, enrol in college, gain formal employment, or obtain a passport.
The three organizations filed the lawsuit on April 25, 2022, saying the mandatory use of the national ID was exclusionary and violated citizens' rights.
For social and healthcare services, they want the court to compel the Government to accept alternative forms of identification.
"People are suffering because they cannot get an ID. We've tried to engage with the authorities, but nothing has changed. So, we have no option but to take the matter to the court."
Brian Kiira, program officer at the Initiative for Social and Economic Rights, said there had been "countless problems" with the digital ID system since it was introduced in 2015.
"From its design to its implementation, the whole system is deeply flawed," he said.
The guardian reported in 2021 that Uganda's ID scheme excludes nearly a third from its healthcare system, with Vital services including grants financed by UK unavailable without identity cards, with women and the elderly worst affected.
A growing number of countries are adopting digital ID systems, citing their ease, efficiency, security, and lower costs compared with analogue systems.
India, Canada, Mexico, Malaysia, Germany, Ghana, Nigeria, South Africa, and Chile have all introduced digital ID cards that link biometrics fingerprints and iris scans to a unique identity number.
In India approximately 100 million vulnerable Indians – many of them homeless or transgender – have also been left out of the world's largest health system.
Its mandatory nature and the difficulty of getting an ID card have all contributed to making Uganda's ID system exclusionary.
Moreover, in most cases, these ID projects are imported, and their design and implementation do not consider the specificities and context of the country.
As a result, Digital IDs are exacerbating social inequality rather than reducing it.
Pilot Launch | Blockchain enabled digital ID and crypto transfers for 35k refugees in Uganda
Mercy Corps Ventures and Coinbase Giving launch two year pilot.
To understand how the system may mission creep: Mercy Corps Ventures and Coinbase have recently launched two new pilots to test and scale innovative blockchain-based solutions to provide digital ID, which will then enable crypto transfers to support approximately 35,000 Ugandan's.
This technology platform will also be used to transact payments in the future. Pilot 1 is Digital ID powered by blockchain; Pilot 2 is Crypto transfers to a blockchain built by mobile wallets.
UGANDA – Biometric ID cards 2.0

The government plans to 'harvest' DNA of citizens & issue replacement Identity (ID) cards containing their genetic information.

We are sleepwalking into Dystopia, trialed in Africa first, as always! pic.twitter.com/3RGCbkoQAA

— Bernie's Tweets (@BernieSpofforth) August 8, 2022
This digital identity agenda is quite frankly, dehumanizing, treating people as if they were mere products to be tracked and controlled, and denied services if they dont partake in these digital experiments.
The World Bank's digital identity plans are based around Agenda 2030 and are driving digital identity systems that are exclusionary by nature, and we can expect this to be replicated in other countries over the coming years.