Coinspiracy is Evolutionised Activism – Coinspiracy are proud and excited to have partnered with TruthTalk, our allies in the formation of an activism revolution!
We are a project which aims to create an ecosystem whereby awake businesses and activists are brought together and solutions and alternatives to the mainstream system are provided. We aim to do this through pooling resources, investing, buying property and land, building communities, forming international organisations, and creating a new system for like minded people.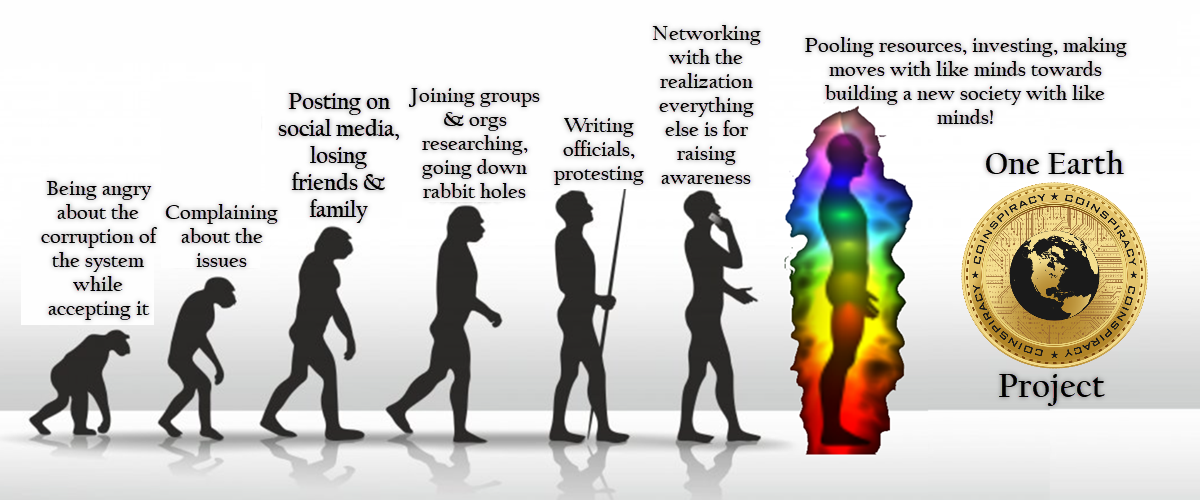 We seek to be a 'One Earth Project' but not in a Rockerfella kind of way, we need a new way of thinking and interacting. Here's a little bit more about us….
Our main developer is Will Leeman, a well known successful Canadian businessman, crypto revolutionary and activist. He is easily verified and happy to engage with all of our community.  Our other developers and promoters are active on the social channels too and are committed to the project in full and our founders are personal friends with the founders of TruthTalk.
Coinspiracy have just finalised details of an offer to build an awakened community on 34.6 acres of land on a lake in Canada which will be the first of many around the world.  We've also entered into a sponsorship and promotion deal with a like minded fighter and team within the Montreal Fight League- this will ensure our mission reaches thousands more people. We have many more deals, investors and big news in the pipeline.
We have a growing social media presence, and we'd love you to join us! In particular we also have a free Facebook group which informs, educates, and promotes cryptocurrency and its adoption to members. This is helping people new to cryptocurrency to become more confident and get involved, a really good resource given the ongoing push back against this type of currency and its benefits. We are planning on moving this element to our website and alternative ecosystem in due course.
After our launch, a new social media and marketplace website will begin, hosted on a blockchain network. Social media users will be rewarded with $CON coin for content creation and advert views, whilst businesses and individuals will transact with $CON.
If you would like to invest in the purchase of $CON coin we are currently creating bespoke videos and articles to make the process as easy as possible.  These will be linked to our website. Tokenomics and links to all our social media can be found at our website.
coinspiracy.net
About Us A little bit about this project… The Coinspiracy project, corporation, NGO, and crypto token project are the creation of human rights activists to provide solutions and alternatives for ourselves, our families, as well as those of like mind that see the many problems in society, have been f…
You can follow Coinspiracy on Twitter or to find out more join the Telegram Group