The real purpose of vaccine passports is to condition and nudge the public into accepting the widespread and routine use of privacy-destroying digital IDs.
If you are like me, you probably have not slept very well last night and not because of the summer heat, the heat is now on us all as the vaccine passport and digital identity agenda steps into overdrive.
They have a short implementation window, therefore there is now a concerted push to implement this authoritarian system before the Autumn, which in my mind has always been the 'end-goal' of the global plandemic, the digital transformation of society.
Vaccine passports are the key entry point for biometrics, connected digital health, vaccine data and digital identities, and complying with these new protocols and programs opens the door to new levels of oppression that will touch every aspect of our existence.
Sir Iain Duncan Smith refers to Freedom Day as Freelock Day and warns vaccine passports could lead to social controls similar to those in China.

"In China you cannot go anywhere, buy anything, see anyone or travel anywhere without the government knowing"@JuliaHB1 | @MPIainDS pic.twitter.com/8y7WiDOtxl

— TalkTV (@TalkTV) July 20, 2021
The need for social currency and proof of privileges to participate in society is the very antithesis of freedom and interconnectedness.
Their justification to assign everyone with a vaccine passport, just like a QR code on an item at a supermarket, is to track and control people and their vaccines, and to be able to do that at the very granular geo-locational levels.
Once you have an identifier tied to vaccine compliance, they can link it to pretty much any other digital service and platform including payments. It will not simply be about managing your body and managing your health records, this is just the start of a new multi-track and fragmented dystopian society.
Is announcing Covid Vaccine Passes on so-called 'Freedom Day' a daring psyop/nudge or digital ID by stealth? @CommonsPACAC already found no scientific justification for discriminatory Covid Passes.

— Laura Dodsworth (@BareReality) July 19, 2021
If you understand the end-goal is towards the digital transhumanist future of slowly genetically modifying whole populations, then you can understand why they need this data along with a big data platform.
These health records, in my opinion, are going to be used to track these experimental gene therapies across time, places and across individuals.
Latest Announcement:
🚨BREAKING🚨

Full vaccine passes to be enforced by Government!

From September full vaccination will be a condition of entry to nightclubs & "other venues where large crowds gather".

We will fight this from parliament to the courts.

JOIN THE CHALLENGE: https://t.co/BcrVcBKcmH pic.twitter.com/o4xAamnvEY

— Big Brother Watch (@BigBrotherWatch) July 19, 2021
This latest major plot leak broke on the 10th of July when both The Times and The Mirror reported that Covid vaccine passports 'would be compulsory for pubs and nightclubs in the autumn'.
The Times said that the government were reportedly making plans to make it compulsory for people to prove they have been double jabbed for coronavirus before being allowed into any entertainment venues.
The controversial vaccine passports could reportedly be put in place by the Autumn they said, with entertainment venues forced to comply and those who do not provide the necessary proof will not be allowed in, sources told the newspaper.
"In autumn vaccine passports could become an important tool that will allow us to keep things open." – A Downing Street source said. "If we can show real benefits of getting vaccinated in terms of everyday life then it could be quite a useful tool".
The government reportedly opted not to bring in the rules from July 19 2021, because it would have discriminated against younger people, who would not have had their two doses of the vaccine.
Promoted as a means of restoring pre-pandemic freedoms, vaccine passports will naturally extend permanent restrictions and privileges on people who refuse to comply with current and future vaccine mandates.
Remember what Tony Blair said in June 2021? – That Vaccinated and non-vaccinated people should have different freedoms.
In his report titled "Less Risk, More Freedom", by the Tony Blair Institute for Global Change, the former prime minister said that the time has come "to distinguish for the purposes of freedom from restriction between the vaccinated and unvaccinated".  This is now being played out.
Nightclubs "need to do the socially responsible thing" and make use of the NHS Covid passport, Boris Johnson says and suggested they face closing again if they don't

Read more: https://t.co/7FESMPUAvA pic.twitter.com/cQBGIu3EU3

— ITV News (@itvnews) July 19, 2021
Boris Johnson has confirmed that domestic vaccine passports will be required from the end of September to attend nightclubs and other venues where large crowds gather in England. And only those who can prove they have been double jabbed will be allowed into venues, with proof of a negative test no longer acceptable. This is the most chilling and most sinister aspect of this story.
Night-time Industries Association chief executive Michael Kill accused the government of "an absolute shambles". "So, Freedom Day for nightclubs lasted around 17 hours then," he said. "80% of nightclubs have said they do not want to implement Covid passports, worrying about difficulties with enforcing the system and a reduction in spontaneous consumers, as well as being put at a competitive disadvantage with pubs and bars that aren't subject to the same restrictions and yet provide similar environments."
Because 80% of clubs will not introduce it, it is now being pushed in by stealth with possible parliamentary law changes forcing the industry to comply else they will close.
"Some of life's most important pleasures and opportunities are likely to be increasingly dependent on vaccinations" Mr Johnson also said.
And that "Nightclubs need to do the socially responsible thing and make use of the NHS Covid Pass as a means of entry."
Just like face masks, vaccine passports will be required by law in England for the first time.
He also said "other venues where large crowds gather" could also be made to adopt the checks, opening the door to their potential use at concerts, theatres, and sports matches.
Mr Johnson did not even rule out requiring them in pubs, stressing that was not his desired outcome but making it clear that it remained an option the Government could adopt.
"We want people to take back their freedoms" – Boris Johnson
"We do reserve the right to mandate certification at any point. By the end of September when all over 18's have had their chance to be double jabbed, we are planning full vaccination to be the condition of entry to nightclubs and other venues where large crowds gather and proof of negative test will no longer be enough" – Boris Johnson
Nightclubs "need to do the socially responsible thing" and make use of the NHS Covid passport and suggested they face closing again if they do not comply.
"I don't want to have to close nightclubs again – as they have elsewhere – but it does mean nightclubs need to do the socially responsible thing and make use of the NHS Covid Pass which shows proof of vaccination"
And "As we said last week, we reserve the right to mandate certification at any point, if it is necessary to reduce transmission." 
"And I should serve notice now that by the end of September – when all over 18s will have had the chance to be double jabbed – we are planning to make full vaccination the condition of entry to nightclubs and other venues where large crowds gather."
The move represents a complete u-turn by the government after Nadhim Zahawi, the vaccines minister, said in February, "we are not planning to have a [COVID] passport in the UK".
Zahawi said: "One, we don't know the impact of the vaccines on transmission. Two, it would be discriminatory, and I think the right thing to do is to make sure that people come forward to be vaccinated because they want to, rather than it be made in some way mandatory through a passport."
Football fans will also need a two-jab Covid vaccination to attend matches with capacities above 16,000 from the end of September it has been reported and a negative Covid test would not be enough.
Fans will need two jabs to go to games if Covid rate is high in autumn
Plans are being drawn up that will require football fans to prove they have had two doses of Covid vaccination before they can attend matches from the end of September, infection rates are high.
Cheers to the vaccinated. Time to join them. #FreshBeginnings pic.twitter.com/uKeYOWKuEH

— Heineken (@Heineken) July 8, 2021
In the words of Heineken's latest media campaign, 'The Night Belongs to the Vaccinated' (Only).
The announcement marks a major change in position from the Prime Minister, who just last week said companies would be left to decide whether to adopt such Covid status checks.
https://twitter.com/SikhForTruth/status/1417484345561030670?s=20
LibDems quick out of the blocks attacking plans for mandatory covid passports.
Home affairs spox @amcarmichaelMP: "Vaccine passports are Covid ID cards: unworkable, expensive and divisive." Says government should "execute one final handbrake turn and rule them out for good."

— Heather Stewart (@GuardianHeather) July 19, 2021
The Lib Dem home affairs spokesperson Alistair Carmichael said: "Vaccine passports are Covid ID cards: unworkable, expensive and divisive."
LibDem MP Alistair Carmichael blasts the Government plan for vaccine passports.

"I promise you this. If we give them that inch they will take a mile and before we know it we're a 'papers please' society. Don't let us sleep-walk into that"@JuliaHB1 | @amcarmichaelMP pic.twitter.com/pwsDYvgwwo

— TalkTV (@TalkTV) July 21, 2021
Silkie Carlo of Big Brother Watch said "Bring it on, segregation psychos! Vaccine passes will be easier to challenge in Parliament, easier to challenge in the courts. I am beyond fuming. But we cannot just get angry, we must get organised." And to "Standby"
Former health secretary and chair of the Health Select Committee Jeremy Hunt said: "Why are we waiting until then, giving more weight to the concerns of those who want to go to nightclubs than the additional extra cases waiting two months is likely to cause at a time when growth in new cases is such a concern?"
This is the same Jeremy Hunt who in August 2020: said that Digital 'coronavirus-status passports' could be used to scrap blanket lockdown measures and free up vast swathes of the economy in a report, again from the Tony Blair Institute for Global Change advocating for the implementation of digital vaccine passports.
"I remain even more convinced today, particularly with #biometric technology. The world will move to #biometric ID, and they will do it because in the end, it is better for people." – Tony Blair pic.twitter.com/KUkRn6ST60

— Sikh For Truth (@SikhForTruth) June 6, 2021
Tony Blair went on to say in June 2021 that "I remain even more convinced today, particularly with biometric technology. The world will move to biometric ID, and they will do it because in the end, it is better for people." – Of course it is Tony!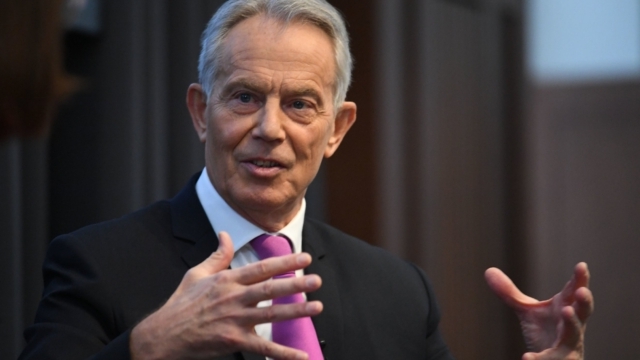 'Tony Blair Institute Again Calls for Domestic Vaccine Passports' - Report Breakdown: - Truth Talk UK
Tony Blair has called for only vaccinated Britons to be released from coronavirus restrictions and said it is now 'time to distinguish for the purposes of freedom' between those who have been jabbed and those who have not. Mr Blair described the NHS app which proves vaccination as 'inadequate', and …
Most recently in his 'Risks and Restrictions: Striking the Right Balance' White Paper, it said:
"Calls for 'mandating of the NHS COVID Pass to account for vaccine and testing status to restore confidence in hospitality and to avoid creating super-spreader events and settings."
"A 'test, trace and isolation strategy that accounts for vaccine status and accommodates tests that allow for release, to ensure just those who are infected with Covid-19 are indeed isolating."
"With full freedoms restored for pass holders, it is likely this would encourage some vaccine-hesitant people, especially among younger demographics, to have the jab."
"The use of such a pass would also be valuable in workplaces where companies may decide that they need proof of vaccination to reopen."
"Vaccinate adolescents aged between 12 and 18 with the Pfizer vaccine until other vaccines are approved for that age group."
Julia warns that Boris Johnson's plans for vaccine passports for nightclubs is a slippery slope to a two-tier 'papers please' society with medical apartheid.

"Is that a country we want to live in? Because it's not the country I want to live in". @JuliaHB1 pic.twitter.com/ykfwoggF88

— TalkTV (@TalkTV) July 20, 2021
Face Biometrics:
Most recently: "Like so many other things, Covid has driven the development of digital IDs forward by three to five years," – Andrew Bud of iProov said and he notes paper IDs are something "the British are allergic to".
The NHS app, however, does not go far enough for iProov. Andrew Bud, says the Government "should now include facial recognition checks on the door at venues, meaning people will also have their faces scanned on entry."
Last April, Onfido, another UK start-up, wrote to ministers calling for digital IDs to tackle Covid, and in internal documents said they ought to be "recognisable to law enforcement and other agencies to prove a person is immune" and "the results belong to them, and not to someone else".
Husayn Kassai, chief executive and co-founder of Onfido, claims the company is "standardising the way everyone proves their real identity" and "Over the coming years, we'll all be able to use our real identity to seamlessly access everything from financial services, online healthcare and trust marketplaces to self-check-ins at airports, hotels and car rentals," he said.
Under the iProov's scheme, anyone wanting entry to a venue would only need to look at a phone camera (not necessarily on their own phone) for a matter of seconds, during which time their face would be verified against a cloud-based database of vaccinations and tests.
Venues would no longer be required to double check the information manually. "It speeds the process up and it absolves people of what would otherwise be a very heavy responsibility," Andrew Bud previously said.
The Mvine-iProov solution uses face verification to make the process more secure and convenient: "The doorperson would scan someone's QR code on paper or a device would scan the person's face."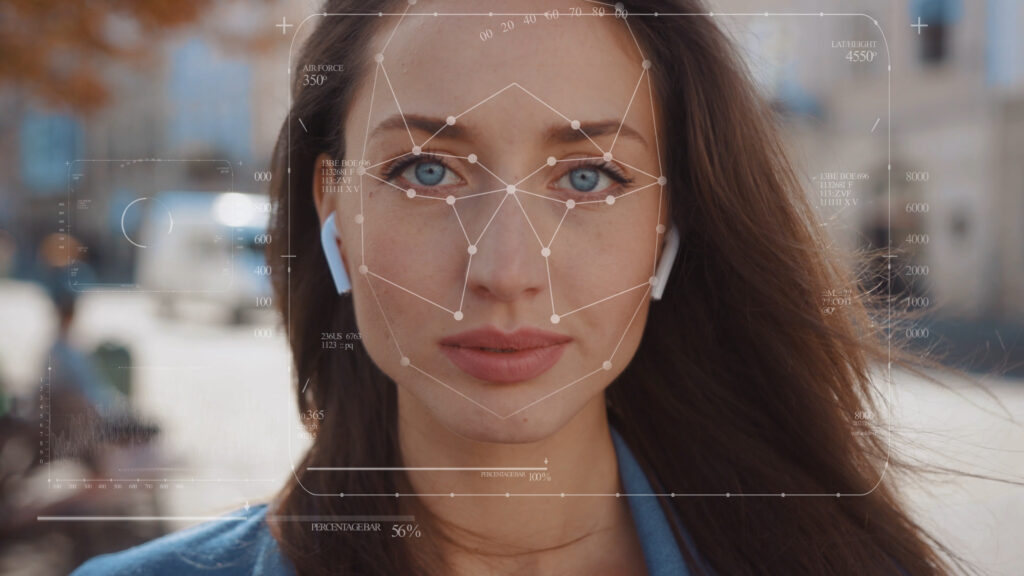 'Your Face Will Be Your Covid Credential' - Part 2 - Truth Talk UK
The UK government is funding companies that are producing technology which will utilize digital face scans to check people's vaccination status.
Also within The Way of the Future: Supercharging UK Science And Innovation a new Commentary Paper by the Institue of Global Change it said.
"First, we need everyone to have a digital identity. Without unique identifiers, data can't follow us as users. This doesn't need to be a physical ID card. It could be completely digital, with the experience feeling no different to logging into online banking."
Covid passports will fundamentally alter modern society for one simple reason: they set a precedent for the trade of personal data for access to basic goods. Data will rival capital as a basic means of exchange. They say life imitates art. No, life imitates the internet. Chilling

— Sherelle Jacobs (@Sherelle_E_J) July 14, 2021
No Jab No Job:
Once covid passports have been implemented for large gatherings, including night clubs and sports events, the next step by this government is to pitch the same system for workplaces.
Now vaccine passports could be used by workplaces, (which is also advocated within Tony Blair's New Report) the Government has suggested.
This ties into why people are still being told to carry on working from home, because they know that they will eventually give guidance to businesses to bring their staff back under the new regime.
Also in a new press release, the Department for Health and Social Care (DHSC) hinted that vaccine passports could be used to help people return to the office.
NHS App reaches more than 10 million users - NHS Digital
The number of people using the NHS App has now reached 10.4 million. There were over 2.5 million new users last month alone, making it the UK's most popular app. Over 1.2 million prescriptions were requested and over 100,000 GP appointments booked via the app in May and June.
The press release said: "The app's COVID-19 vaccine status service allows users easily to show their proof of vaccine, which will help people to travel abroad, start returning to workplaces and attend largescale events as we cautiously proceed with the roadmap."
Meanwhile in the US a similar story is unfolding: – Kathleen Sebelius, Former Obama administration Health and Human Services Secretary recently said "Unvaccinated Americans should not be allowed to work, have access to children…"
"Unvaccinated Americans should not be allowed to work, have access to children," former Obama administration health expert says - The Charleston Press
While the vaccination rates lag across the country and we are moving further from herd immunity, new Covid-19 cases are increasing in all 50 states in the last couple of weeks. It remains unclear if Biden administration door-to-door vaccination plan will improve the vaccination rates as many people …
🚨 The @StandonCalling festival from 22-25 July takes it one step further with COVID-status at entry.

👁️ Every attendee must take a video recorded lateral flow test (LFT) via a third party app – 'Certific'.

ℹ️ Please SHARE this information & BOYCOTT these events. pic.twitter.com/U5r2uKU984

— STOPCOMMONPASS ❌ (@org_scp) July 19, 2021
Do not be fooled, it is not just nightclubs. Major sports too, football and horse-racing are threatened with vaccine passports as a condition of entry from 1st October 2021, and we are already seeing many summer events asking for proof of vaccination on entry.
Division:
Purpose of vaccine passports isn't to stop transmission of the virus b/c ppl who are vaccinated can still become infected & transmit the virus. Purpose of vaccine passports isn't to identify ppl who are immune b/c existence of natural immunity being denied. This is about control.

— Kulvinder Kaur MD (@dockaurG) July 20, 2021
Vaccine apartheid when introduced, is intended to be permanent and those who have been so called 'double jabbed' but who may decline regular 'quad covid flu boosters' next year, will be treated the same as the unvaccinated, unable to access society.
This will affect millions of people who will not get another round of vaccines next year or in subsequent years that follow or may not want to get their second jab after having an allergic reaction to the first ones.
This is the way they will segregate us and marginalise us and as soon as you find yourself in the minority group, they can pick us off or use the majority as the moral high ground. This is discriminatory to the very core of our British values, its wrong, evil and getting beyond deeply sinister by the day.
Digital IDs covertly slipping through whilst the U.K. reacts to vaccine passports:
And now in a brand-new press release dated 19th July 2021 entitled 'Plans for governing body to make digital identities as trusted as passports'. by the Department for Digital, Culture, Media & Sport and Matt Warman MP.
The same Matt Warman that replied "No" to me when I asked the question is the Government building a national ID program? On April 29th 2021.
The new proposals are for a governing body to ensure the safe and secure use of digital identity services, and vaccine status is just one NHSx service.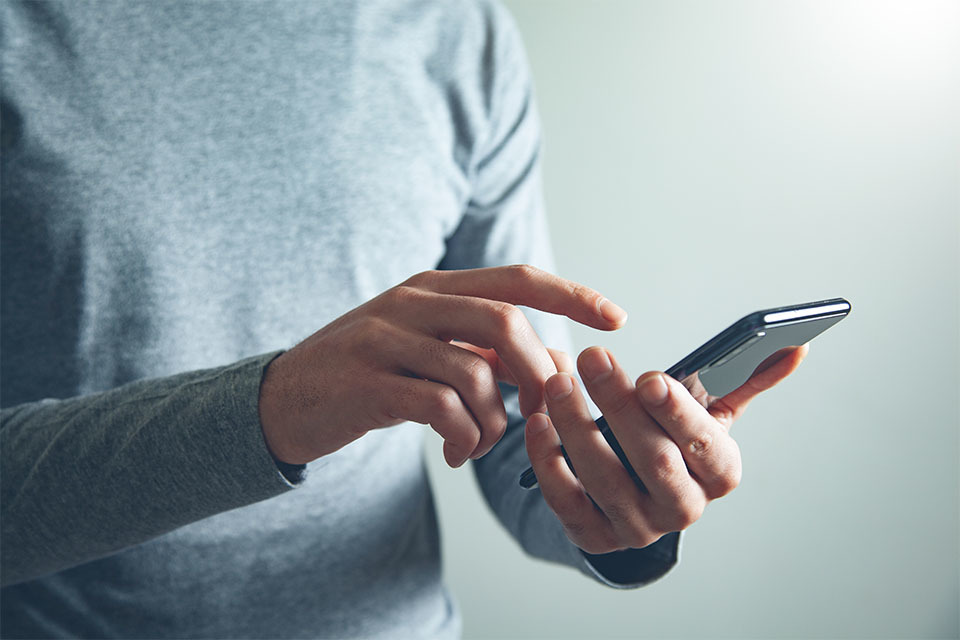 Plans for governing body to make digital identities as trusted as passports
New proposals for governing body to ensure safe and secure use of digital identity
It plans to create a new system to make digital identities as trusted and secure as official documents, such as passports.
Digital identities allow people to easily and quickly prove their identity, such as when buying a house or starting a new job, without the time, effort and expense currently involved when using a physical document.
"Plans planned today ensure that people can trust the app in their pockets as much as their passports when proving their identities."

"Digital IDs provide a great opportunity to make checking easier, faster, and more secure, and help people who don't have a traditional ID format prove who they are."

"This technology is an integral component of the economy of the future, ensuring that those who choose to use it can be confident that their data will be processed securely."
Look at the timing, it was released the same day as they announced compulsory vaccine passports. It should now be even more clear to people that these vaccine passports are being used for the gateway to full digital ID's.
This is what the EU has already planned with their vaccine passports being the pre-cursor to a fully-fledged EU wide digital ID.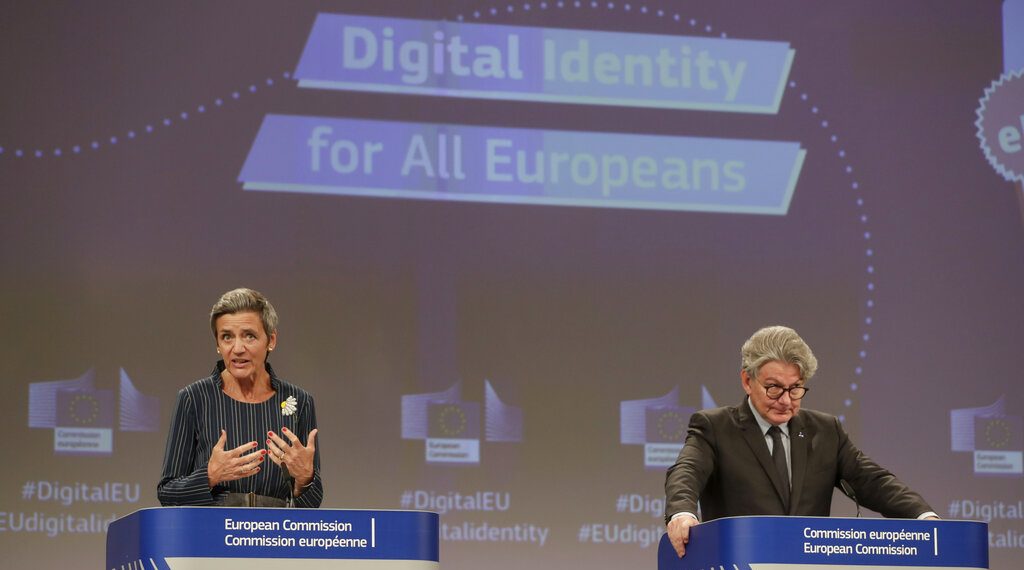 'EU Roadmap: Post COVID Digital Identities Required for All Europeans' – Part 1 - Truth Talk UK
EU builds on vaccine passports with a new 'digital wallet' that will hold official ID's, including medical details, and will be interoperable across 27 countries. Brussels claims Covid has shown the need for a universal digital identity platform, and it says the new digital wallet will provide an ec…
And if you want more evidence of the complicit government and their lies, it can be found here: A government contract for services related to vaccination status certification, and this started in April 2021, well before the Parliamentary inquiry into COVID Status Certification had even ended.
The government have been pushing this agenda since April 2020 and more so after it was recommended to them by ID2020.

NHSX - DHSC COVID-19: Delivery of modeling and program support services - Contracts Finder
Published date: 19 July 2021
Months ago, the government awarded a contract valued at £285,000 to £427,500 for services for the Vaccine Status Certification. It involves modelling scenarios for "international travel driven demand and domestic events driven demand." The contract started 19 April 2021.
How Do We Track Vaccinations for People Who Don't Formally Exist? - Arm Blueprint
Yoshinobu Nagamine, Senior Donor Manager at Gavi, the Vaccine Alliance, describes the role contactless biometrics can play in accelerating vaccine delivery for those lacking formal identification
The plot to tie vaccination to biometrics and digital IDs is real. Do not think Ghana and some other African nations will be the only countries to adopt it.
The Ghana Health Service in partnership with Gavi and Arm will begin a biometric-based national vaccination program in October 2021 using contactless technology from Simprints.
Starting in the Eastern region, the project is reportedly the first national vaccination scheme to use contactless biometrics.
Gavi, the vaccine alliance, brings the immunization expertise to administer vaccines, including COVID-19, in a trackable way via biometric records created with Simprints technology, supported by Arm's input, funding and global network, according to a posting by Gavi to Arm's blog.
After initially dispensing COVID-19 vaccinations, the system will move on to incorporate other routine vaccinations as a function of the Ghana Health Service aim for universal health coverage.
Concluding:
The Poll Tax was defeated by big public protests & co-ordinated opposition. But compulsory Vaccine Passports are a 1000-times worse. To defeat them we need to build -very quickly – the biggest single issue protest movement this country has ever seen. #NoVaccinePassportsAnywhere

— Neil Clark (@NeilClark66) July 19, 2021
Right now, we do not need any more protests. Street protests will not be enough, they do not work, not unless we are in the millions and have a very clear aim to occupy parliament square until vaccine passports are dropped.
But we have had dozens already and none of it mattered, as the globalists agenda still hurtles forward.
"Global digital governance needs to be established in order to accelerate our digital life and truly initiate a paradigm shift." – The WEF released a blueprint and a strategic imperative for a worldwide inauguration for digital IDs.
What we need is the public exposure of all these people involved and get them removed from public office.
Covid IDs pose one of the greatest threats to freedoms in Britain for decades whilst providing absolutely no benefits to public health. The domestic use of these digital passes will turn us into a segregated, closed off checkpoint nation. We cannot allow this to happen.
However you interpret #FreedomDay #July19th, let this be a vital step in the direction of *our Normal*.

Like 'Platos Allegory', we must continue to remove the chains that have bound many since March 2020 & see the fire & puppets in the 'cave' for what they really are. pic.twitter.com/JicoNM7utw

— STOPCOMMONPASS ❌ (@org_scp) July 19, 2021